Riverdale Showrunner: Series Won't Start With Comics Canon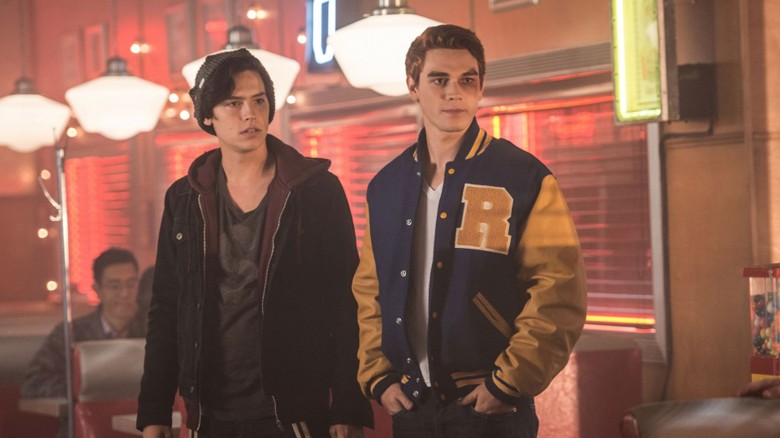 Riverdale, the dark and rough-around-the-edges take on the classic Archie comic book series, won't acknowledge the comics' canon—at least not right away. Unsurprisingly, this has some fans on edge, especially with the reveal that Forsythe Pendleton "Jughead" Jones III, former best friend of Archie Andrews, won't be asexual at the outset.
When the CW announced the series in May 2016, fans swelled with excitement. Riverdale seemed to be the answer to a new generation's craving for the venerable Archie comics, with a fresh-faced cast featuring K.J. Apa as Archie, Lili Reinhart as Betty, and Camila Mendes as Veronica. Though reviews were positive when the show premiered on January 26, 2017, an announcement made by Riverdale showrunner Roberto Aguirre-Sacasa has many scratching their heads.
Speaking with MTV News, Aguirre-Sacasa confirmed that Riverdale, "especially season one," will be an origin story. "All of the kids are discovering themselves, and a big part of that is discovering their sexuality, their sexual selves," he explained. "Rather than have everything fully formed—for instance, we're not going to start with Archie's band or Jughead's asexuality or any of the things that have become canon—those are all stops on the way to the journey until the show catches up to 75 years of Archie history."
The tidbit of information revealed in the interview that has Archie fans perplexed is the fact that Jughead is still making sense of his sexuality in Riverdale. It's especially confusing when knowing that both Chip Zdarsky, the Canadian comic book artist who recently wrote for the Jughead comics, confirmed that Jughead is asexual in Jughead No. 4 and that Aguirre-Sacasa himself acknowledged his asexuality in the comics. Some fans are asking, "What gives?"
All hope isn't lost. Zdarsky has given the A-OK to future writers who wish to make changes to Jughead, stating, "The next writer could make him discover girls or boys or both and that's totally fine... there have been [many] iterations of Jughead over the decades... there's room to play around if someone was inclined." Additionally, Riverdale showrunners haven't yet revealed plans for future seasons, so watchers could see Archie rocking out or Jughead coming out in season two.
Despite the deviation from the comics' canon, the show still remains high on watchers' list of most anticipated new shows. For now, those interested in Riverdale can take a look at the gritty trailer to see for themselves if it's worth the watch.