The Red Sonja Reboot Scores Marvel Actress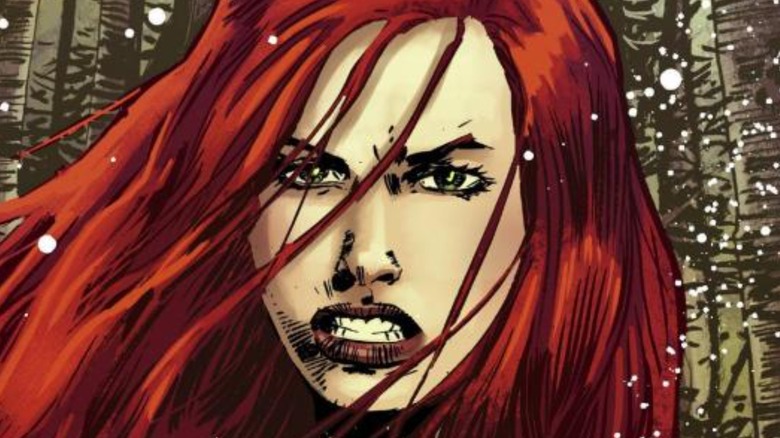 Dynamite Entertainment
When people think of career-making performances for Arnold Schwarzenegger, "The Terminator" is often the first film that comes to people's minds. However, while the bodybuilder-turned-action star attempted to find acting success in the 1970s, it was really his turn as Conan the Barbarian in the eponymous 1982 film which helped launched the now-legendary actor's career. And now it seems that a Marvel villain is due to step into a very similar role in the upcoming film "Red Sonja."
Sonja is not technically from the original Robert E. Howard "Conan" novels, but her creators, Roy Thomas and Barry Windsor-Smith, were inspired by several characters from the original stories. Sonja first appeared in the pages of the "Conan the Barbarian" comic issue #23 way back in 1973 but has remained a fixture in comic books ever since. In fact, the character even got a Brigitte Nielsen-starring film in 1985 that also co-starred Arnold Schwarzenegger as a character who is not technically Conan but is clearly meant to be effectively the same. Like Conan, Sonja begins her journey seeking revenge after a band of mercenaries burned down her home and murdered her family.
And now Red Sonja is returning to the big screen again, with none other than "Ant-Man and the Wasp" star Hannah John-Kamen taking over the part, according to The Hollywood Reporter.
Hannah John-Kamen is Red Sonja, according to the film's director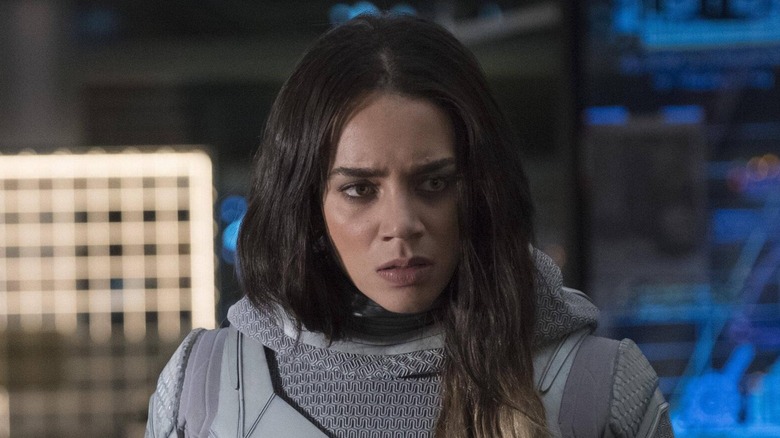 Marvel Studios/Disney
The new "Red Sonja" film is currently being helmed by director Joey Soloway, whose most well-known directorial work is on the Amazon series "Transparent." Soloway has previously stated that, "There could not be a greater moment in our world for Red Sonja's ways of wielding power and her connection with nature and our planet," additionally referring to Sonja as "an ancient heroine with an epic calling" (via The Hollywood Reporter).
Soloway also has intense praise for the casting of Hannah John-Kamen in the title role of Sonja. "Hannah is a very talented actress who we've been following for years and she IS Red Sonja," they said in a public statement. "Her range, sensibilities and strength are all qualities we have been looking for and we couldn't be more excited to embark on this journey together."
While many people are already aware of John-Kamen from her turn as Ava in "Ant-Man and the Wasp," she is no stranger to playing a complex lead. She notably played Dutch in the Syfy series "Killjoys" and also took on the role of Wilhelmina "Helm" Watson in the Peacock adaptation of "Brave New World."
"Red Sonja" has no official release date at this time.