Here's Where You Can Watch Every Episode Of All American Season 3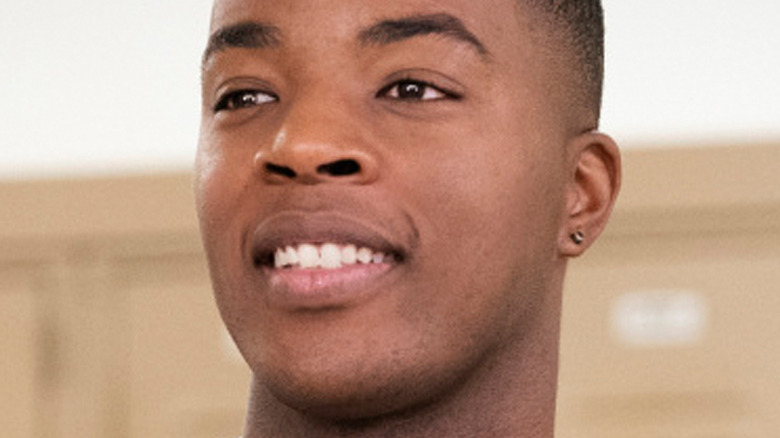 The CW
Football is a uniquely American pastime. Though the game is played around the world, its history is distinctly American, and the sport remains immensely profitable in America at the professional level (via L.A. Times). The CW drama "All American" invokes the American-ness of the sport of football in its very title.
Daniel Ezra stars in "All American" as a high school football player named Spencer James. When the series begins, James is a star wide receiver at Crenshaw High School in South Los Angeles. He soon transfers to Beverly Hills High School and joins their football team as a defensive safety. Both the tribulations of a high school football player, and the clash between the cultures of South L.A. and Beverly Hills are recurring sources of drama on the show. Imagine "The O.C." crossed with "Friday Night Lights" and you'll get the idea.
James' journey is based on the real-life story of Spencer Paysinger, who was born in South L.A. and ultimately signed by the New York Giants to play in the NFL. Paysinger serves as a producer and consultant on the series, which he has also appeared in as a coach.
The first two seasons of "All American" are widely available online through multiple streaming services, where the series experienced a surge in popularity (via Business Insider). Its third season, however, is currently airing on The CW, and as a result, its availability online is limited.
All American Season 3 is currently available only through The CW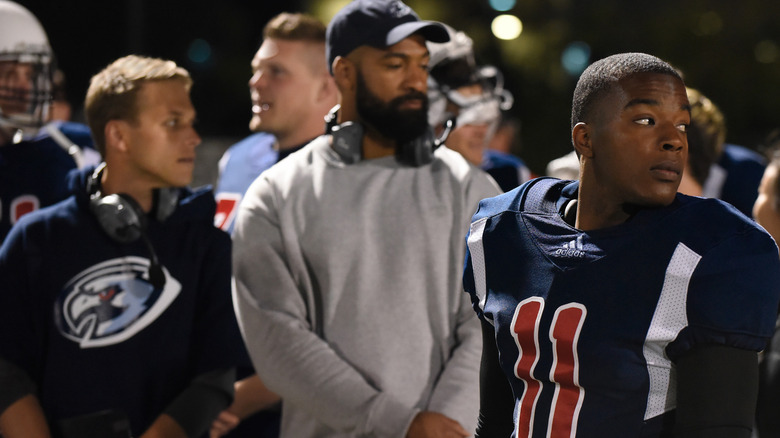 The CW
Fans of "All American" with a cable subscription can watch new episodes on The CW network every Monday. "All American" Season 3 is currently on track to conclude sometime around June or early July of 2021. For fans of "All American" without a cable subscription, the only way to watch the series online is through The CW directly, either on the network's website or on The CW app.
Though that means "All American" Season 3 is a difficult find, The CW releases series like "All American" for free, requiring no subscription or even an account to access them. Of course, that means that episodes of "All American" are interspersed with commercials online, just as they are on TV. That said, the series remains available at no specific monetary cost to the consumer.
Fans of the series that discovered "All American" through Netflix or Amazon Prime Video, where the first two seasons of the series are still available sans commercials, can thus continue the series through The CW's streaming platforms. Its third season will most likely be added to additional streaming services at a later date — most likely following the conclusion of its third season. So if you really hate commercials, all you need is a couple scoops of patience.