The One Actor You Didn't Notice Played 7 NCIS Characters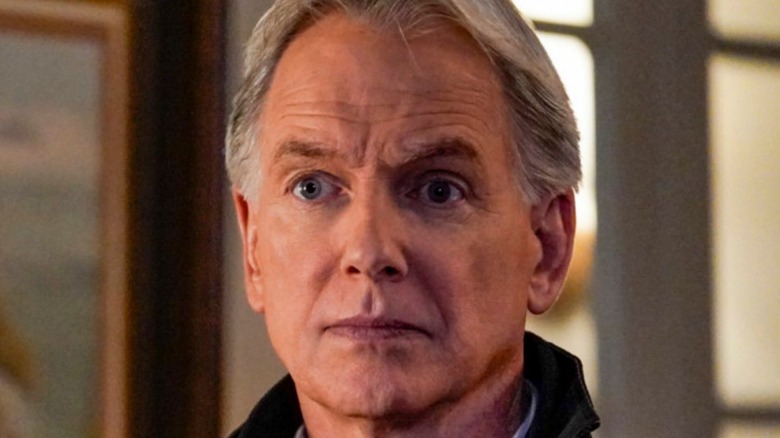 CBS
Fans of television shows that are sometimes described as being in the "Bellisario-Verse" — programs that have somehow been influenced by screenwriter Donald P. Bellisario – are used to seeing characters from one franchise show up in a sister show, like the time Abby (Pauley Perrette) helps out with a case in L.A. or when Gibbs (Mark Harmon) and Bishop (Emily Wickersham) go to New Orleans to track down a copycat of the Privilege Killer.
However, even the most hardcore fans of the nine (per TV Tropes) interconnected programs ("JAG," "NCIS," "NCIS: Los Angeles," "NCIS: New Orleans," "Scorpion," and "First Monday," as well as the reboots of "Hawaii Five-O," "Magnum P.I.," and "MacGyver") may not have noticed that there's one actor in particular who's shown up on several of them as seven different characters
Racking your brain trying to figure out what characters in the NCIS universe share a resemblance? There's no need, because we've got all the details so that you're sure to spot the actor in every appearance they've made so far on shows that are in the same universe as "NCIS."
Patrick St. Esprit has already played seven characters in the NCIS universe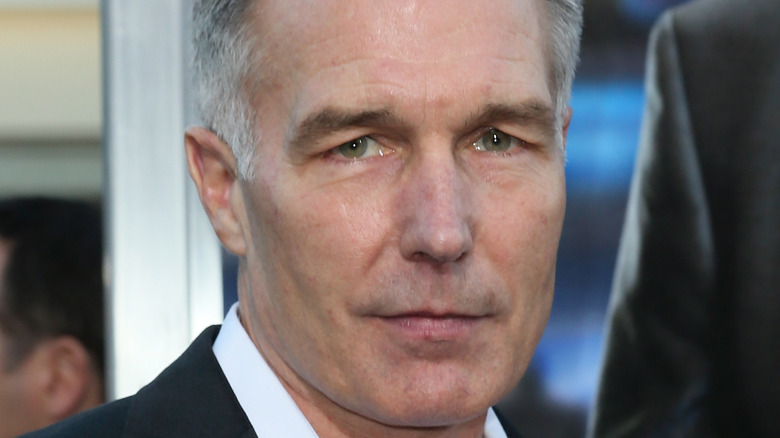 David Livingston/Getty Images
Veteran tough-guy actor Patrick St. Esprit, who may be best known for his roles as Agent Robert Hicks in CBS' "S.W.A.T." and ranch owner Elliott Oswald on the FX show "Sons of Anarchy" (per IMDb), has played seven different characters on "NCIS" and its connected shows over the years.
On the original "NCIS," Esprit played Commander Weidman in the show's sixth season. His character was suspected to be involved in the murder of an NCIS agent in the episode "South By Southwest." Esprit also played LAPD lieutenant Roger Bates on "NCIS: Los Angeles" in four episodes over the course of three seasons, and these roles are nowhere near the only times he's found himself in the "NCIS" universe.
Esprit appeared in "JAG" – the show that started it all for the "NCIS" universe — as three different characters over the course of the program. First, he played Markov in the episode "Webb Of Lies," and then he played an unnamed officer on the naval ship USS Patrick Henry. Esprit's third appearance on "JAG" was as Colonel Bootney in two episodes of the show's 10th and final season, "JAG: San Diego" and "Death At The Mosque."
Patrick St. Esprit was later cast as Vice Admiral Graham Rhodes in "Hawaii Five-0" in a role that popped up in two episodes over two seasons: first in the Season 4 episode "Hoku Welowelo" and then in Season 5 in the episode "Ka Makuakaneka." He also played an airplane pilot, Captain James Pike, in the first episode of "Scorpion."
And there you have it — all seven characters who were played by the same actor in the NCIS universe.