The Musical Comedy Hidden Gem You Can Binge On HBO Max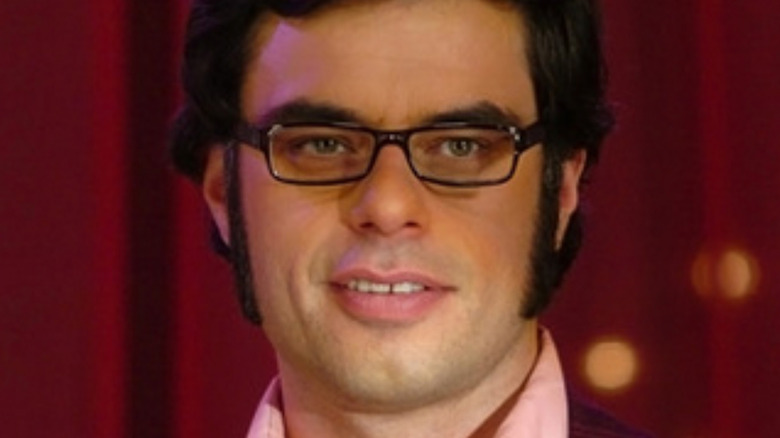 HBO
It's not often a television show comes along that inspires a whole new generation of comedians not only to pursue comedy, but to combine their jokes with catchy melodies and rap spoofs. The forgotten HBO comedy, "Flight of the Conchords," is so outstanding and unique that it's essentially a genre unto itself. As such, it remains the perfect show to binge watch, even so many years after its release.
The names Jemaine Clement and Bret McKenzie are easily recognizable now, but in 2007 the New Zealand-based musical-comedy duo were still climbing up the comedy ranks, making various late night appearances and touring internationally, before finally landing their HBO series
The show, which originally ran as a BBC Radio series, premiered on HBO in 2007 and centered around the lives of Jemaine and Bret, two native New Zealanders who move to New York for a chance to make it big. Along the way they get help (sort of) from their manager Murray Hewitt (Rhys Darby) and praise from their only fan, Mel (Kristen Schaal).
Though the series only lasted two seasons, it was nominated for nine Emmy awards, and holds a stellar 98% audience score and 94% critics score on Rotten Tomatoes. "Flight of the Conchords" is now streaming on HBO Max.
Flight of the Conchords boosted the careers of its cast members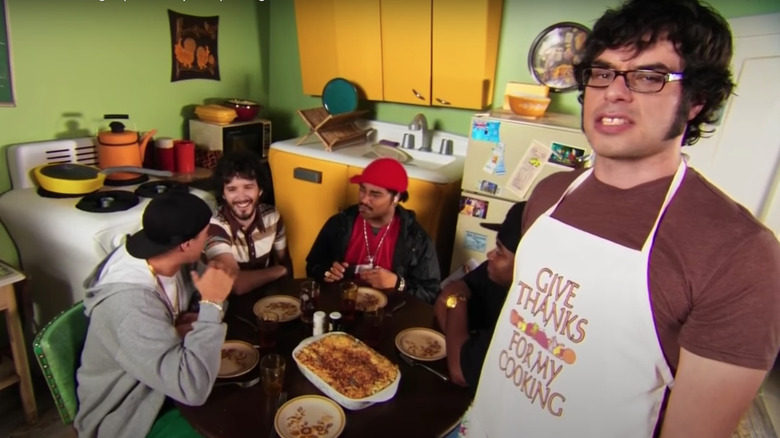 HBO
After "Flight of the Conchords" finished its final season, the show's stars, Clement and McKenzie, went on to land stellar gigs. First and foremost, Clement co-created (along with the insanely prolific Taika Waititi) and starred in "What We Do in the Shadows." He also played Tamatoa in mega-hit "Moana," and is currently signed on to play Dr. Ian Garvin in the upcoming "Avatar" sequels. 
In addition to occasional acting work, like an appearance in "The Hobbit: An Unexpected Journey," McKenzie has been killing it as a composer. He was the music supervisor for "The Muppets" and "Muppets Most Wanted." The former even earned him an Oscar for Best Original Song for "Man or Muppet."
Alongside the show's stars, "Flight Of The Conchords" featured a crazy roster of supporting talent, many of whom have gone on to achieve major successes over the years. Schall went on to land voiceover roles on "Bob's Burgers" and "Gravity Falls," and appeared on "The Last Man on Earth" as well as in "Toy Story 3" and "Toy Story 4."
Darby has appeared in both "Jumanji" films and in a memorable episode of "The X-Files" revival, and recurring guest stars like Eugene Mirman, David Costabile, and Frank Wood have appeared in projects ranging from "Archer" and "Breaking Bad" to "Joker"
It's rare that a hit comedy holds up years later, but "Flight of the Conchords" is timeless. Once you have the chance to check it out, you can also revisit (or discover) some of the best movies on HBO Max.