The Movie Like The Edge Of Seventeen That Indie Comedy Fans Need To See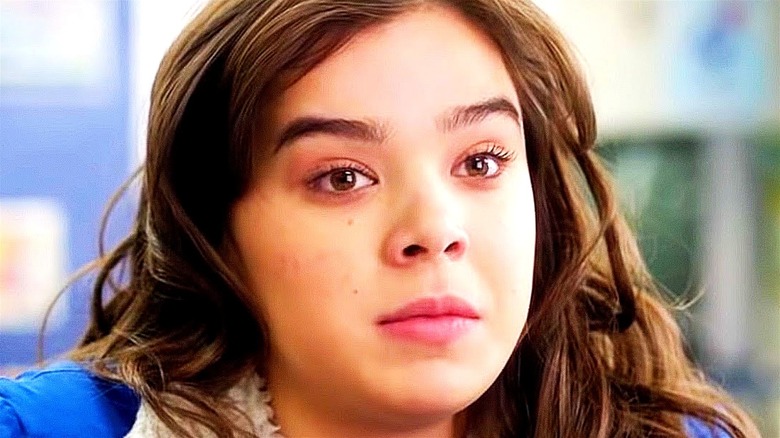 STX Entertainment
Adding itself to the vault of essential coming-of-age films, "The Edge of Seventeen" came out in 2016. In her directorial debut, the film was written and directed by Kelly Fremon Craig — who will next be helming "Are You There God? It's Me, Margaret" — and was widely praised. It now holds an impressive 94% on Rotten Tomatoes.
The film follows 17-year-old Nadine Franklin (Hailee Steinfeld), a junior at a high school in the suburbs of Portland, who would classify herself as a bit of a loner. She has complicated relationships with both her brother Darin (Blake Jenner) and her mother Mona (Kyra Sedgwick) and is still grieving the death of her father, whom she was actually close to. The only person Nadine feels close to now is her best friend Krista (Haley Lu Richardson). But when Krista starts dating Darin, Nadine feels betrayed and pulls away. With a growing distance between her and Krista, plus the ever-fraught familial relationships, Nadine finds herself feeling more alone than ever.
Right away, the film was named alongside some of the greatest teen films ever — from "Sixteen Candles" to "Clueless" — as being a teen-centered film that will stand the test of time. Culturess writes that the John Huges film comparison stems from "The Edge of Seventeen" being "destined to be a classic teens will look to for solace." Additionally, Steinfeld received a massive amount of praise for her leading performance with the Sydney Morning Herald calling it "one of the most sustained and perceptive and complete performances" of recent years.
If you've seen "The Edge of Seventeen," then you know what all the fuss is about. And, lucky for you, there are plenty of other indie comedy gems to watch next. Here's one recommendation to check out first.
"Flower" is driven by its strong cast and unique premise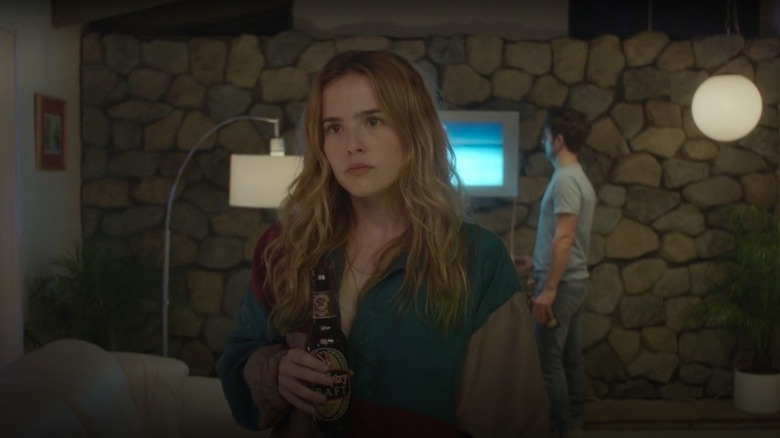 The Orchard
For another coming-of-age comedy-drama with a complex female character at the center, look no further than "Flower." Directed by Max Winkler, who also co-wrote it alongside Alex McAulay and Matt Spicer, "Flower" premiered in 2017.
It follows Erica Vandross (Zoey Deutch), a 17-year-old who teams with her friends to act as "vigilantes" and extort pedophiles for money; Erica is saving up to bail her dad out of jail. When the son of her mother's new boyfriend, Luke (Joey Morgan), gets out of rehab and comes to live with them, the two strike up an unlikely friendship. And when Erica finds out that Luke was molested by a middle school teacher, Will Jordan (Adam Scott), she and her friends start planning to expose and extort him for what he did.
Like with "The Edge of Seventeen," much of the film's power is in its lead. In its review, MovieFreak.com wrote, "Deutch burns up the screen in ways that are so passionately multifaceted I was dumbstruck by all of the emotional nuances she was able to mine with such aggressively calming ease." With Deutch, both the humor and drama of the film are enhanced within the story.
Meanwhile, The Independent Critic calls the film "bold, funny yet disturbingly honest," which accurately sums it up. For a blatant and authentic look into the lives of teens, "The Edge of Seventeen" and "Flower" should be at the top of your to-watch list.
If you or anyone you know has been a victim of sexual assault, help is available. Visit the Rape, Abuse & Incest National Network website or contact RAINN's National Helpline at 1-800-656-HOPE (4673).