The Crime Thriller Flop Getting A Second Chance On Amazon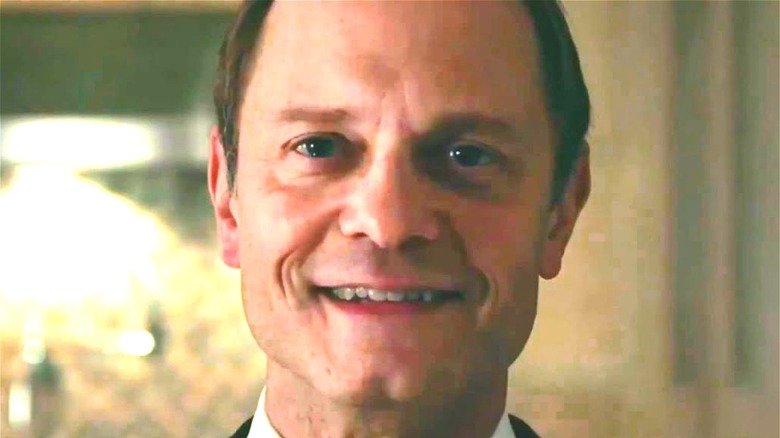 Magnolia Pictures
"Its a comedy, but its a dark comedy, a thriller," lead actor David Hyde Pierce explained to GLAAD about the film, in which Pierce stars as a pedantic yet charming dinner host. 
The excitement over this underrated crime thriller doesn't just derive from Pierce's stellar performance, but from the layered plot twists that all squirm together to make up this blended genre film. What at first seems like a story about career criminal John Taylor (Clayne Crawford) conning the eccentric Warwick Wilson (Pierce) takes too many unexpected turns to name without both spoiling the fun and expanding this discussion well beyond the intended scope of the article. Needless to say, it's a wild ride. 
The 2010 film split critics and audiences down the middle when it first came out. As a result, it holds a middling 45% critics score on Rotten Tomatoes. Audiences mostly concurred with the pros, chiming in with 55% approval. Fortunately, a new set of crime thriller fans appears to be finding the film on Amazon Prime Video, and many agree that this is a movie that takes the rules of the thriller genre and flips them on their head.
David Hyde Pierce goes dark in The Perfect Host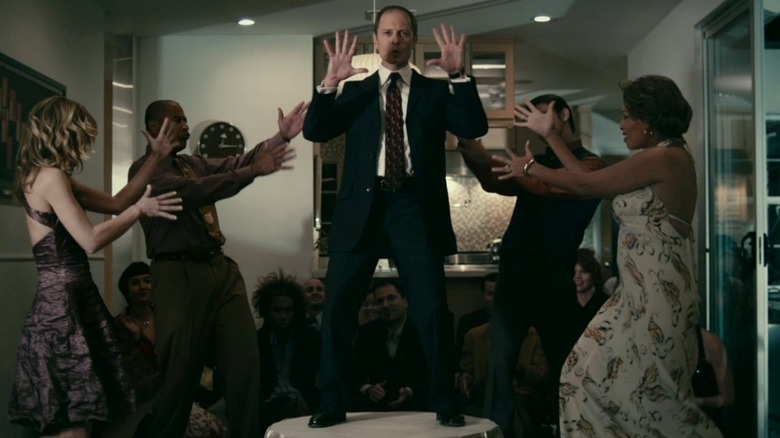 Magnolia Pictures
Desperate to save his seemingly ill girlfriend, Simone (Megahn Perry), petty criminal John (Crawford) decides to pull one more con. Seeking succor after a successful bank robbery, he finds himself on Warwick's doorstep. He devises a lie based on a postcard Warwick has in his mail, and is invited in for dinner. It's perfect timing, really, as Warwick is expecting his friends over for a dinner party any minute.
Unbeknownst to John, Warwick doesn't have any friends, and the roasted duck in the oven is only for one. The misdirect comes early in the film, and is the first of many Hitchcockian reveals in the story. Nothing is what it seems — not even the cops — as John fights to get back to Simone with the authorities closing in.
Along with Pierce and Crawford, the film stars Tyrees Allen from "Robocop" and Cooper Barnes of "Henry Danger" fame. Fans of '70s music will recognize Warwick's neighbor, Cathy Knight, as "I Am Woman" singer Helen Reddy. Pierce mentioned to GLAAD that the famed songstress hadn't been on film for twenty years prior to taking the cameo in "The Perfect Host."
"The Perfect Host" is currently streaming on Amazon Prime Video.