Here's Where You Can Watch Every Episode Of Assassination Classroom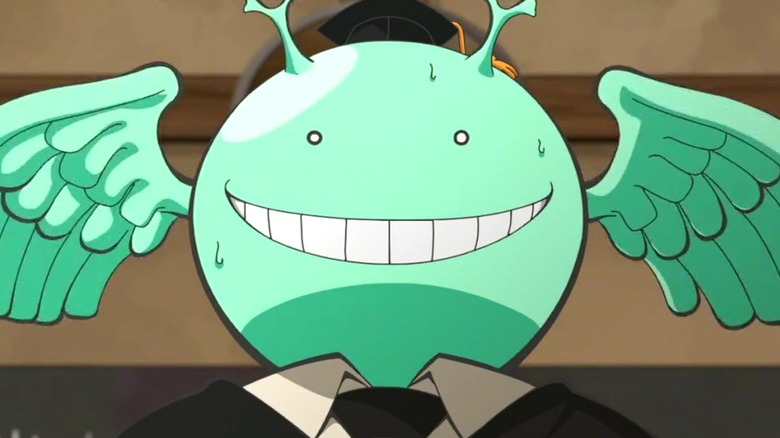 Fuji TV
We may receive a commission on purchases made from links.
For anyone who likes their anime to have equal parts epic fight sequences and hilarious bits, there are plenty of options available. "One Punch Man" deconstructs superhero stories, while "The Devil Is a Part-Timer!" follows Satan as he comes to Earth hoping to conquer it but ends up getting a job at a fast food restaurant. Then again, if you're looking for something a little off the beaten path, then you may want to turn your attention to "Assassination Classroom."
The anime ran for two seasons and follows an all-powerful entity that gives humanity a chance to defeat it, doing so by teaching a classroom of students how to fight and what techniques they could use to take it down. Not only is the premise a fresh take on a tired concept, but it also includes some of the best fight scenes you've ever seen in an anime, bar none. With only 47 episodes, it's a relatively quick binge-watch, at least when compared to something like "Monogatari," and luckily, there's a pretty easy way to watch all of it if you've been jonesing for a new anime to check out.
Hulu and Funimation have all of Assassination Classroom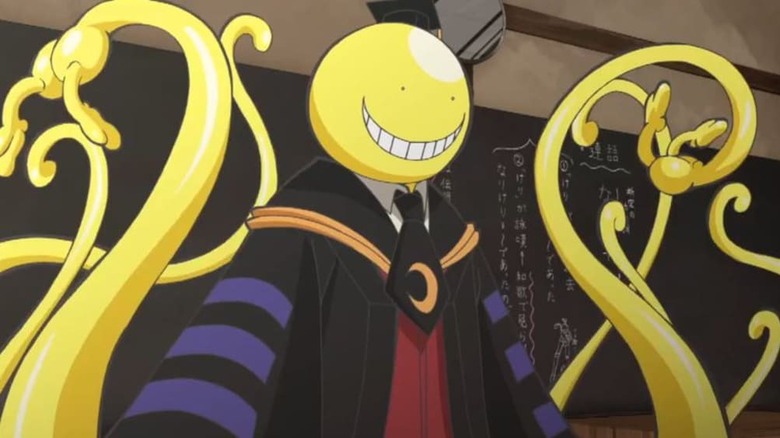 Fuji TV
You have a couple of options to check out "Assassination Classroom," depending on what streaming service you have access to. For most people, the easiest way will be to watch it on Hulu, which has both seasons available with both subtitled and dubbed options, allowing you to view it however you prefer enjoying anime. In the event you don't presently have a Hulu subscription, you can get one for as low as $5.99/month with ads.
For those who like having all of their anime in one place, you likely have a subscription to Funimation. A ton of different anime, including both seasons of "Assassination Classroom" are available on the service, which you can watch at your leisure for only $5.99/month. You can also save a little bit of money by getting a full-year subscription to Funimation for $59.99.
There's just the little matter of finding a place where you can watch the "Assassination Classroom" live-action movie. It basically tells the same story as the anime but condensed into a span of two hours. For completists, a binge-watch may not feel finished without it. You may be able to find a Blu-ray online, but it's important to remember to check to see if the disc will be compatible in your country. Or you could head over to Amazon Prime, where the live-action film is available to rent in HD for just $3.99. Sadly, you can't watch the follow-up — "Assassination Classroom: Graduation" — but keep your eyes peeled. You never know when it might become available online for people in the U.S. to see.