The Only Time Thomas Gibson Received The Starring Credit On Criminal Minds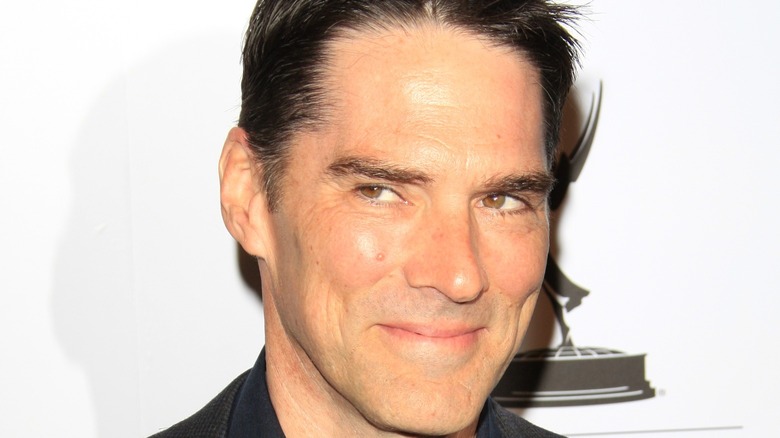 For 15 years, "Criminal Minds" dominated the crime dramas on television, bringing a darker edge to procedural storytelling. While fans are still waiting on further announcements about Season 16, there's no better time to take a look back at special moments from this popular show. However, if it does return, it will likely be without Thomas Gibson, who played Aaron "Hotch" Hotchner on the series. 
Hotch served as the long-time unit chief of Quantico's Behavioral Analysis Unit on the series until he seemed to abruptly disappear after only two episodes in Season 12 when it was explained that his character was placed in the witness protection program after his son was stalked by an online predator. In reality, Gibson was fired after a physical altercation with one of the show's writers, according to Entertainment Weekly. Prior to this incident, Gibson was one of the leads on the drama — even though he only received the starring credit for a short period in 2007. 
Thomas Gibson was listed first for three episodes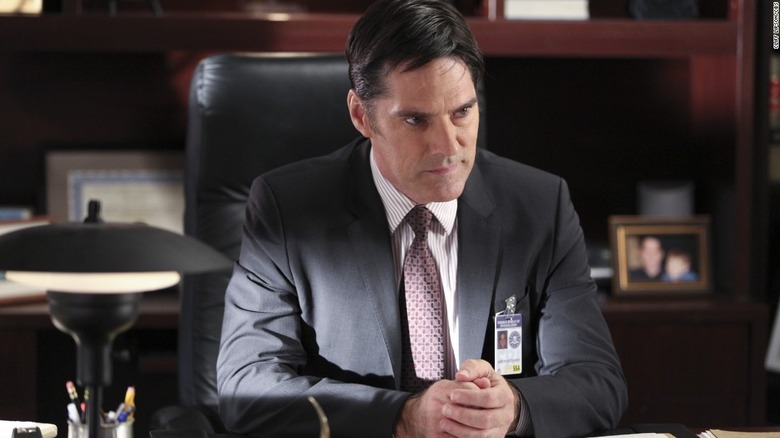 CBS
When the show's then-lead star Mandy Patinkin, who played Jason Gideon, abruptly left "Criminal Minds" at the start of production on its third season, Gibson received the starring credit for three episodes until Joe Mantegna joined the cast as FBI Special Agent David Rossi. Prior to and after these three episodes, Gibson always received the second listing in the credits during his time on the show. Gibson was listed as the star starting with Season 3, Episode 3, titled "Scared to Death," until Mantegna's first appearance in Season 3, Episode 6, titled "About Face."
Patinkin later said he left the show because the disturbing content was "destructive to my soul and my personality," according to TV Guide. His final episodes explored the violent death of his character's girlfriend at the hands of a killer he had been hunting. Mantegna, however, stepped into his new role without hesitation, calling it "a wonderful experience" in a tweet after filming the show's final episode in 2019. 
As for Gibson, the actor hasn't had many roles since leaving "Criminal Minds," according to his IMDb profile, so a potential return might not be out of the question if the show returns as expected. Only time will tell.