What Brick From The Middle Looks Like Today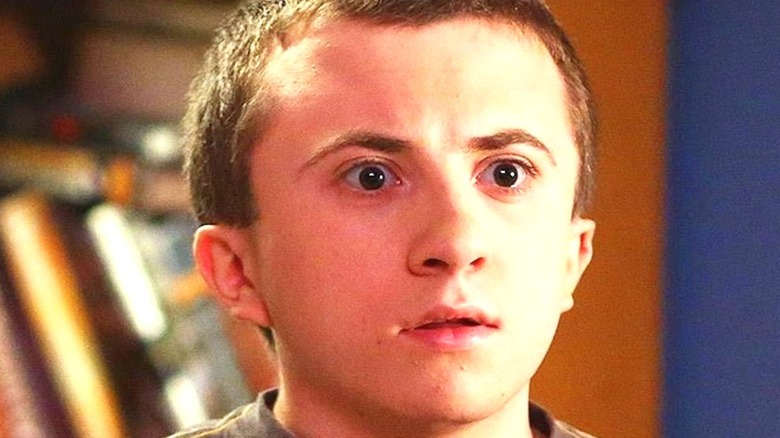 ABC
When Atticus Shaffer was cast as the quirky Brick Heck on ABC's long-running sitcom "The Middle," he was a sweet-faced 11-year-old. He played a much younger character than himself, and by the time the series ended in 2018, he was an adult of almost 20. In the years in between, fans watched Brick grow up, following both the character and the actor through a typically awkward period of development. Like most tweens and teens, he endured more than a few unfortunate outfits — and awkward social moments — throughout the show's nine seasons.
Despite what you see on screen, you never really know how it's going to turn out for child actors. Some reach peak cuteness before they turn 12. Others grow into adulthood as adorable as ever. And sometimes, they're completely unrecognizable in adulthood. In Shaffer's case, it was difficult to guess how the actor — apart from his character — might age.
Though it's only been a few years since "The Middle" wrapped, many viewers might be surprised to learn what Atticus Shaffer looks like today — except for those who caught him on Mindy Kaling's Netflix series in 2020. 
Atticus Shaffer is still acting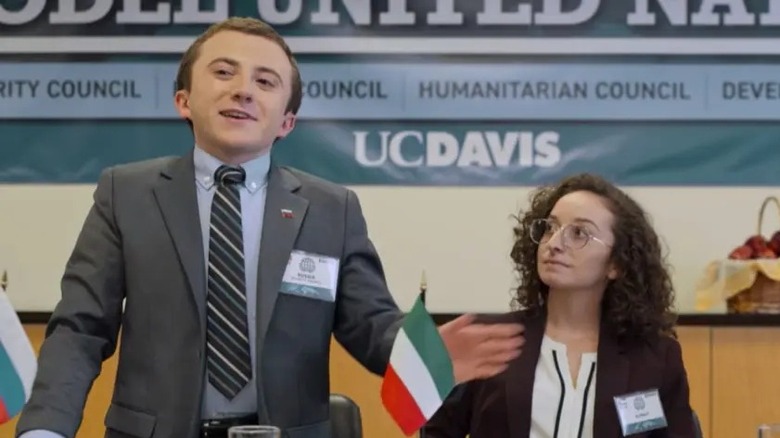 Netflix
When Shaffer was born, doctors predicted a different path for him than the one he wound up traveling. They told his mother he'd need to use a wheelchair throughout his life. He'd been born with osteogenesis imperfecta, a condition that causes brittle bones, short stature, and other issues.
Shaffer's mother, however, was determined to keep him out of a wheelchair. According to Hollywood.com, during an appearance on the "The View," he said, "If it wasn't for my mum, I would not be standing here, actually standing. That's what's so cool about my mum. She was there for me and she never wanted me to feel any different."
But Shaffer did feel different — and that wasn't a bad thing. He never felt like his disability held him back in any meaningful way. When he was cast on "The Middle," he felt his own differences actually helped him connect with his character. "I embrace who I am with pride, and that's what I really love about Brick. He is different, but he loves being different ... I think he's a good role model," Shaffer told Parade in 2011. "If there are any kids out there who are different, I love the fact that they can look on TV and see that and be inspired by that."
After "The Middle," Shaffer made a cameo in 2020 on the Netflix series "Never Have I Ever," as a high school student in the show's Model U.N. episode. Playing an entirely different character, he remains as recognizable as ever for the talented actor he is. We can only hope we'll be spotting him in more roles in the near future.