Here's How You Can Watch Every Season Of The Sopranos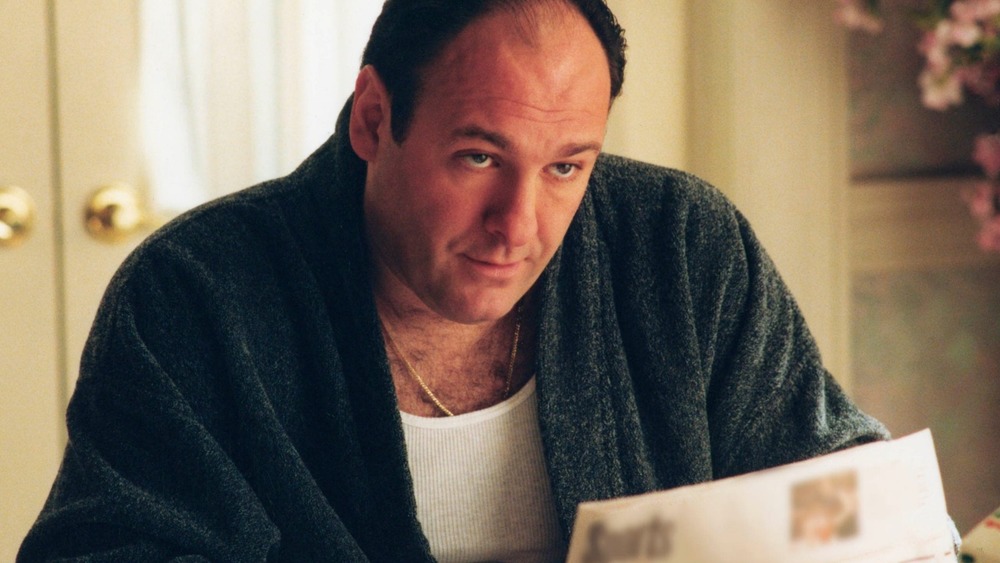 HBO
As much of the world waits at home for the COVID-19 pandemic to run its course, streaming is gaining more and more customers every day. In turn, these services have little choice but to put out fresh content for the masses in response to popular demand. While this typically comes in the form of new, never-before-seen programs hitting the market, oftentimes it also means the reemergence of the TV shows of yesteryear — finding new life with a new generation of audiences. The Office and Friends are but two examples of this phenomenon, but they're not the only ones getting a second wind.
HBO's The Sopranos arrived on the scene back in 1999, and quickly gained a reputation as one of the most must-see stories coming out of the network. The series followed the late James Gandolfini's Tony Soprano, the head of a crime organization who struggled to balance his mafia work with his increasingly complex family life. This dramatic premise became a ratings hit in no time, despite airing on a premium cable channel, and spawned six seasons that ran from 1999 to 2007. 
Now over a decade removed from its controversial finale, the series continues to retain its lofty status in pop culture as, arguably, one of the greatest television shows ever created. With a reputation like that, it's understandable why fans, new and old alike, are on the hunt for a way to get their Sopranos fix, all these years later. Thankfully, with the innumerable streaming services on the market today, a few of them make accessing all 86 episodes of the series a breeze.
Sopranos fans have options to watch their favorite crime drama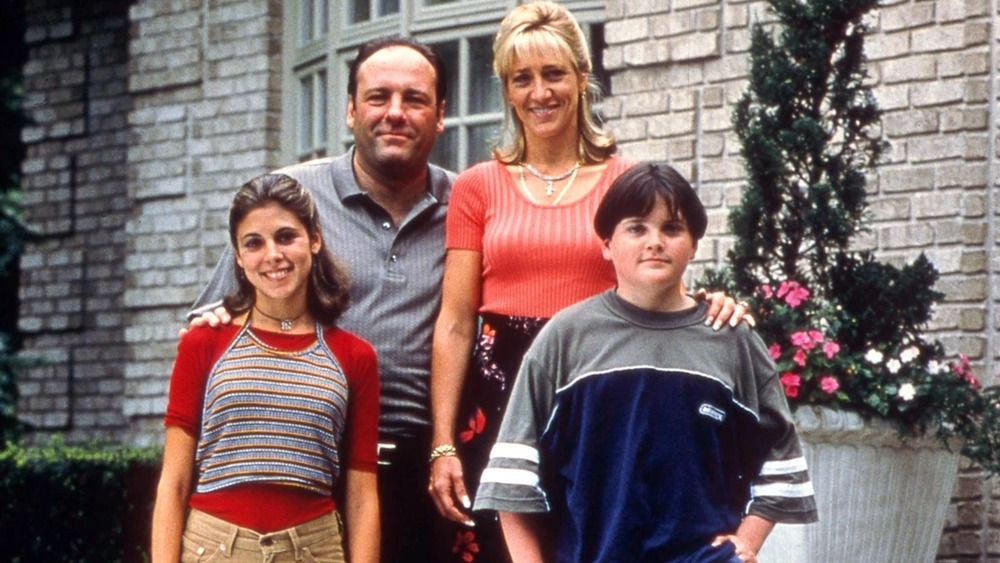 HBO
There are a handful of options on the table for all of you Sopranos fans, but the most obvious of the bunch is the ever-popular HBO Max. This shouldn't come as a surprise, since the show debuted on said network, and the two elevated one another thanks to their mutual success. All six seasons are currently available for viewing, and, if you're brave enough to attempt a serious binge-session or two, you could probably pack all of that into the 7-day free trial for new subscribers. If not, HBO Max is $14.99 per month, which grants you access to everything in their massive programming library.
Additionally, you can also try out Hulu Premium for access to The Sopranos' entire run, however, this method also requires an HBO Max subscription. The same goes for streaming through Amazon Prime Video, unless you'd prefer to shell out the $9.99 to own each season digitally, or you have the option to cherry-pick some of your favorite episodes and pay $2.99 apiece. Though purchasing digitally might seem like a more costly avenue, on the bright side, you don't continually pay on these seasons or episodes: once you buy them, they're yours to keep.
Last, but most certainly not least, there's always the good, old fashioned DVD hard copy. Should you peruse the internet for a bit, you could probably find the whole show for a reasonable price, the only downside being you'll have to dust off your DVD player or hook up a device that can read discs. 
At any rate, the options are plentiful for those looking for a Sopranos rewatch soon, and even though you'll have to break out the debit card one way or another, this HBO original is more than worth the price.