All The Best Stuff Coming To Netflix In September 2019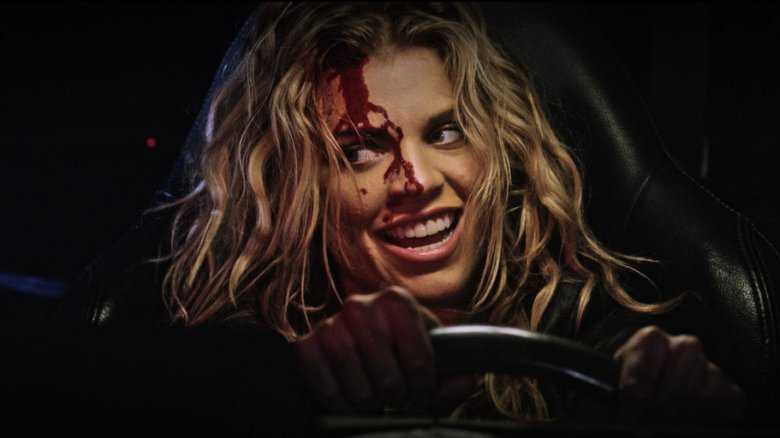 September sees summer starting to wind down, which is all the more reason for Netflix to ramp up their new content output. While the last few months saw a relative slowdown in Netflix originals, September is coming in strong with more than 30 original new shows, movies, and comedy specials. 
Highlights include Between Two Ferns: The Movie, in which Zach Galifianakis will take his cult talk show — and a couple half-dead ferns — across the country on a meta quest to interview a whole new roster of celebrities. We're also looking out for The Spy, a brand new limited series starring Sacha Baron Cohen. Aside from the originals, September sees the addition of the second two Lord of the Rings films, American Horror Story: Apocalypse, and season 5 of Gotham, to name a few.
Of course, with that many selections the casual viewer is going to have a hard time picking out new favorites, so we went through everything coming to Netflix in September 2019 to find the best of the best. Here's what you should look for on Netflix in September, starting with the Netflix originals.
Elite: Season 2 — September 6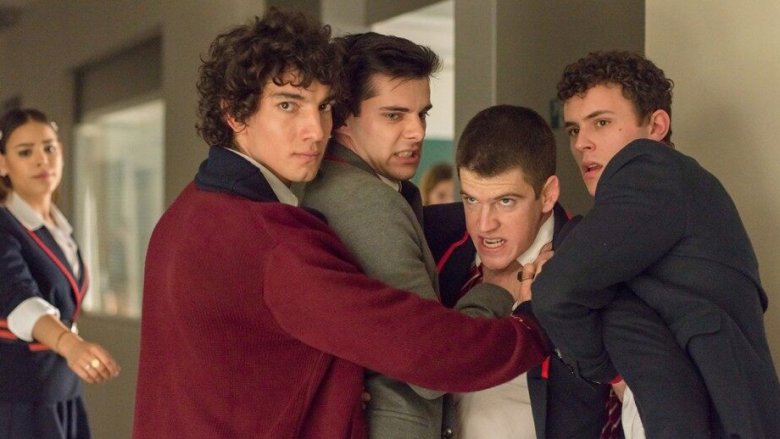 This drama about a murder at a prestigious boarding school pulled in rave reviews when it was released on Netflix in October 2018, with critics calling it a "must watch series" and praising everything from the pacing to its deft handling of sensitive topics. And apparently, audiences couldn't get enough. Netflix revealed that in its first month on the service, Elite pulled in 20 million views. 
But for all that, Elite never quite gained a foothold. Maybe because it's a Spanish-language show? Maybe because it looks like any other dime-a-dozen high school drama? Well, don't let those surface impressions slow you down. Elite is smart and brutal, and there's never been a better time to check it out, subtitles and all. It's no surprise that Netflix bet their money on a second season of Elite, which debuts on September 6.
Jack Whitehall: Travels with My Father: Season 3 — September 6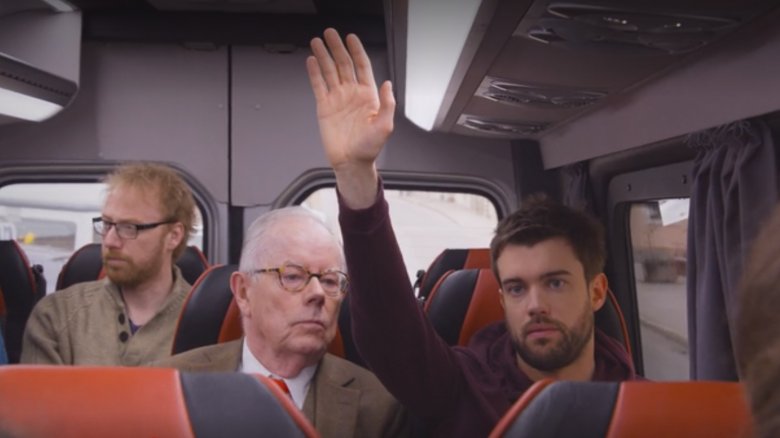 Actor and comedian Jack Whitehall's sense of humor isn't for everyone, but he brings an enthusiasm to the stage that's hard not to get behind. But whether he's lamenting the way Robert Pattinson achieved movie fame instead of him or bumming around the world with his cantankerous old dad, he's doing it with everything he's got. Of course, that latter scenario is mainly what brought him into the international eye. With Netflix's Jack Whitehall: Travels with My Father, Whitehall and his dad hit up exotic locales in a televised (and certainly scripted) attempt to bond with each other. 
Audiences definitely got a kick out of the first two seasons, which saw the Whitehalls visiting South Asia and Eastern Europe, and fans of the show are no doubt looking forward to another comedic adventure with season 3, which arrives on Netflix on September 6.
The Spy — September 6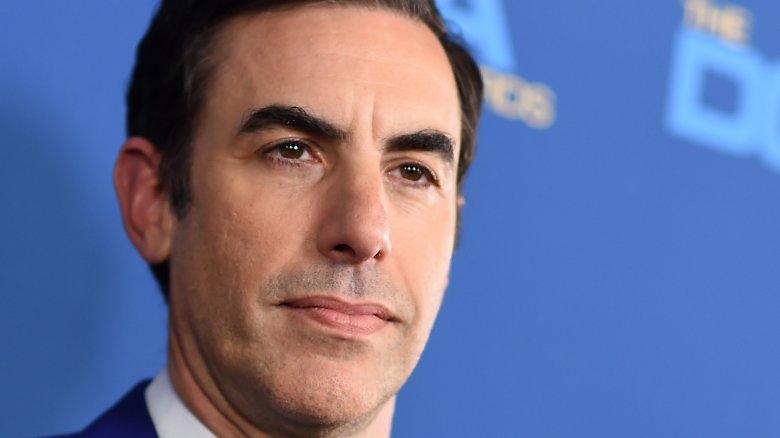 Valerie Macon/Getty Images
Just because Sacha Baron Cohen is headlining Netflix original limited series The Spy doesn't mean you should expect a raunchy comedy. The star of such films as Borat, The Dictator, and Bruno has always hidden social commentary beneath his outrageous characters, but this time he's tapping into his more serious side to portray Israeli intelligence operative Eli Cohen, who infiltrated the Syrian political system in the early '60s, hanging out with the government's elite before literally hanging out by way of public execution. 
The miniseries is written and directed by Gideon Raff, who created the Israeli series Prisoners of War upon which Showtime's hit drama Homeland was based. Raff also wrote and directed Netflix's recent Chris Evans-led film The Red Sea Diving Resort. You can check out The Spy when all six episodes land on September 6.
The I-Land — September 12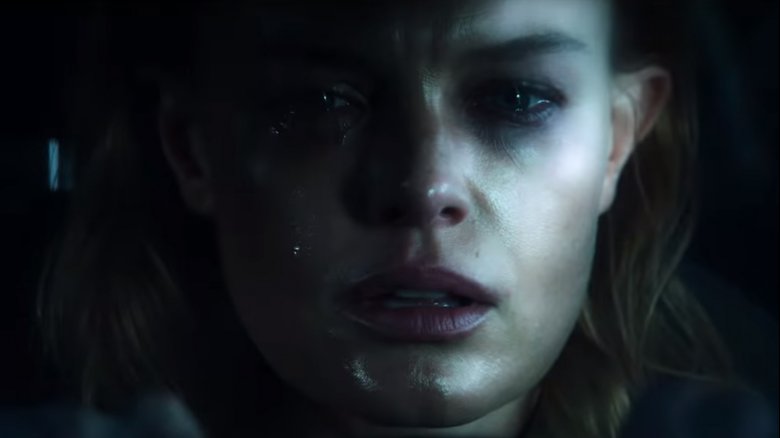 What is The I-Land, exactly? Is it Lord of the Flies crossed with Love Island? Death Race without the cars? How Fyre Festival would have turned out if it was organized by the company in The Belko Experiment? All we know is that the show happens on an island, things get crazy, and someone's watching it all go down. Well, that's not all we know. We know Kate Bosworth is starring and the premise sets up ten strangers who wake up on a mysterious island with no idea how they got there. Judging by the trailer for the series, things take a hard left turn into chaos after that, leaving these strangers fighting and running for their lives. There's a little sci-fi, a little horror, and a whole lot of mystery, and you can experience it all when The I-Land premieres on September 12.
Between Two Ferns: The Movie — September 20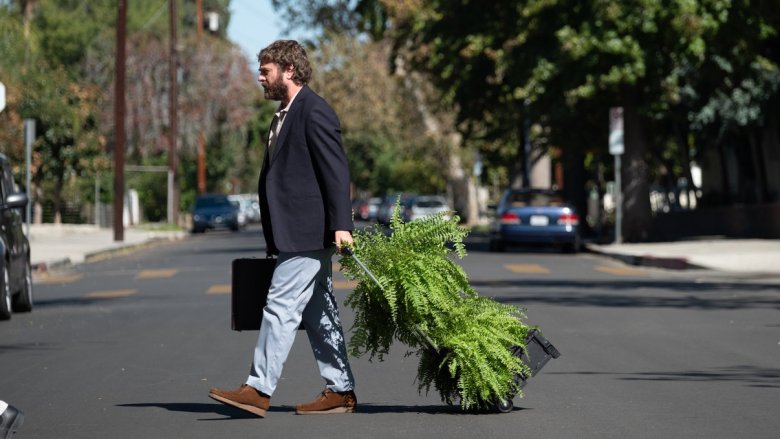 Funny or Die's Between Two Ferns with Zach Galifianakis probably doesn't need an introduction, but for the uninitiated, it's basically this: Zach Galifianakis kind of interviews celebrities on a low-budget set that includes, believe it or not, two ferns. Usually, the interview is just a back-and-forth of low-key insults. He's interviewed everyone from Brad Pitt to Barack Obama (while he was president), and the results are always hilarious (as are the bloopers, naturally).
It's high time the oddball web series saw a revival, and we can thank Netflix for making it happen. Deadline has the deets for the upcoming Between Two Ferns: The Movie, describing it as a sort of meta mockumentary starring Galifianakis as a version of himself whose professional life hinged on that show. The full premise is: "Galifianakis dreamed of becoming a star. But when Will Ferrell discovered his public access TV show Between Two Ferns and uploaded it to Funny Or Die, Zach became a viral laughing stock. Now Zach and his crew are taking a road trip to complete a series of high-profile celebrity interviews and restore his reputation."
That honestly sounds amazing, and we can't wait to check it out when it hits Netflix on September 20.
Criminal — September 20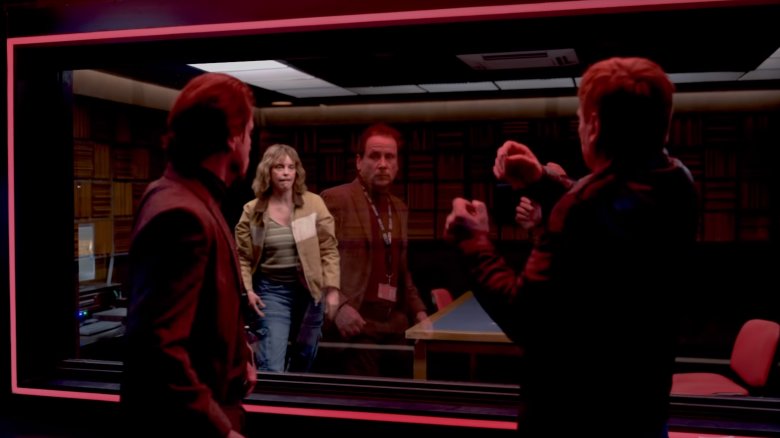 In what might be the most ambitious series Netflix has ever offered, Criminal follows multiple storylines across four different countries — in four different languages — and they're each their own show. Wait, what? We're a little confused, too, but it looks like Criminal is essentially four series, each with their own Netflix page, that either connect with each other, or simply live in the same universe. There aren't many details out at this time, but it appears that Criminal will consist of 12 stories that mainly center around police interrogation rooms in the UK, France, Germany, and Spain. 
David Tennant headlines the UK cast alongside Haylee Atwell, and the whole shebang drops on September 20.
Disenchantment: Part 2 — September 20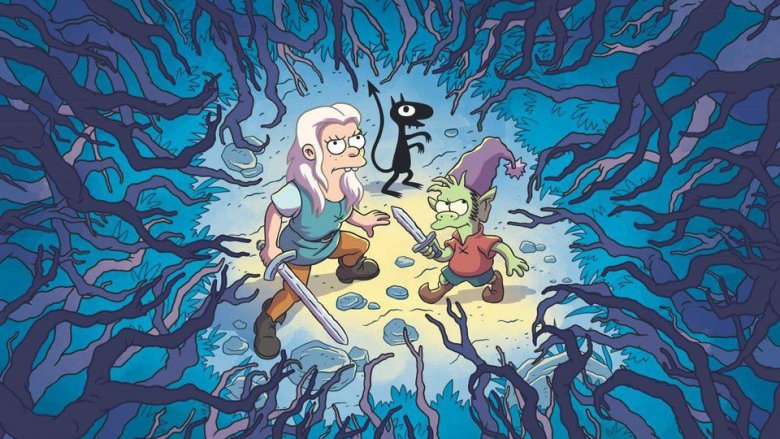 No matter what critics said about the debut season of Disenchantment, there's no denying that it's a series with a lot of room to grow. Matt Groening, who also created pop culture juggernauts The Simpsons and Futurama, is probably used to lukewarm reactions by now, not to mention inevitable comparisons to The Simpsons. It's happened to him before. In a 1999 review of Futurama's pilot episode in Sci Fi Weekly, Patrick Lee slapped it with an A- and wrote, "It almost seems ungracious to point out that Futurama, for all its cleverness, just isn't as funny as its admittedly ground-breaking predecessor." Jeez, Pat. Sucks to live in 1999.
So sure — Groening's latest animated series about an alcoholic princess and her sidekicks, an elf and a demon, didn't get off the ground with a flying leap, but in a world like Dreamland there's an infinite number of directions for the story to go. There's a good chance Part 2 will be where the show finds its feet and takes off running. It has so much potential; it just has to go somewhere. Anyway, look for the second part of Disenchantment on September 20.
Glitch: Season 3 — September 25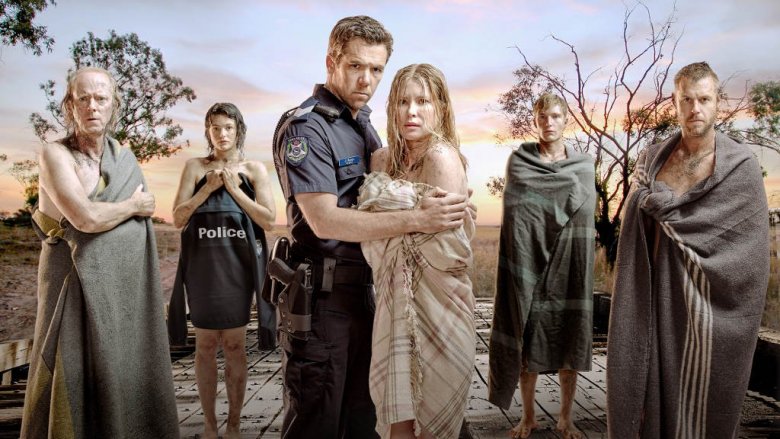 If you've spent the last three years not watching Glitch, it's time to start doing something with your life. This Australian supernatural series began in 2016 with a pilot that involved six people coming back from the dead in a small town, and a police officer who finds himself at the center of the bizarre occurrence. The premise is admittedly similar to the 2012 show The Returned, but Glitch takes the core mystery in a different direction, providing plenty of fresh mysteries for anyone familiar with the French series.
Reviews of the first two seasons were firmly positive, with a consolidated Rotten Tomatoes score sitting comfortably in the 80s. In fact, the only issue seems to be that viewers want some solid answers. Hopefully season 3 will deliver on those expectations and finally give fans some closure on what's happening in the little town of Yoorana. Find out when the next chapter of Glitch drops on September 25.
In the Shadow of the Moon — September 27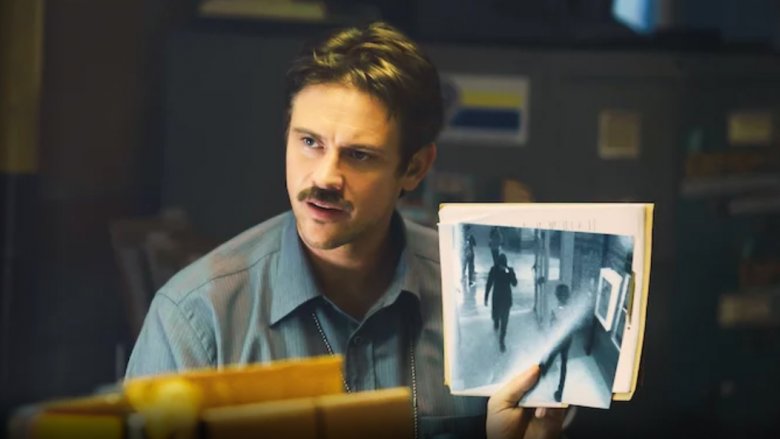 There's a killer on the loose in Netflix's upcoming thriller In the Shadow of the Moon, and it's up to a Philadelphia cop to bring him to justice. Boyd Holbrook, who you'll recognize from Netflix's Narcos as well as Logan and The Predator, stars as the police officer who's leading the hunt for the mysterious murderer. His only clue is that the killer times his crimes to the lunar cycle.
Michael C. Hall has also joined the cast in an as-yet unnamed role. Fingers crossed he's channeling some of that dead-eyed Dexter charm in the role of the killer. Two talented actors in a high stakes cat-and-mouse thriller would definitely make In the Shadow of the Moon worth watching. Look for it on September 27.
The Politician — September 27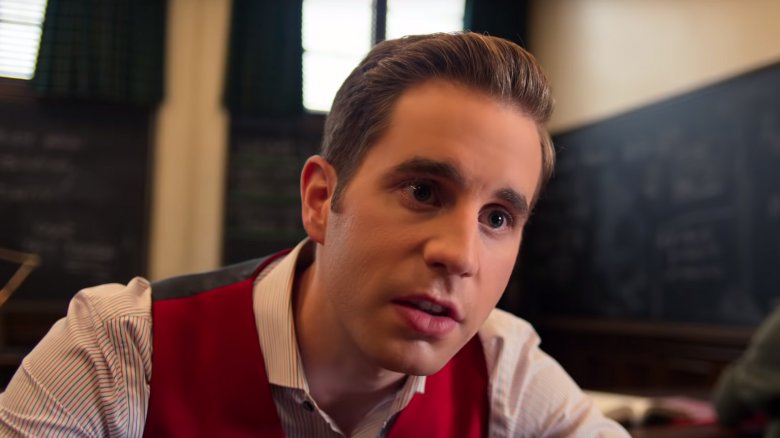 What happens when the biting comedy of Scream Queens meets the high school drama of Glee? Something only Ryan Murphy could give us: The Politician, a violent political comedy set in a California high school. Murphy is teaming up with his longtime American Horror Story partner Brad Falchuk to tell the story of Payton Hobart, a teenager with dreams of one day becoming the president of the United States. Before he conquers the White House, however, he'll have to conquer the politics of his local high school.
Ben Platt starts as Payton, with an exciting supporting cast that includes AHS veterans Jessica Lange and Dylan McDermott, along with Zoey Deutch, Bette Midler, and Gwyneth Paltrow. Judging by the trailer, and by Murphy and Falchuk's past work, The Politician is going to be a laugh-out-loud dark comedy that hits all the right notes. Find out when it enters the polls on September 27.
Original stand-up comedy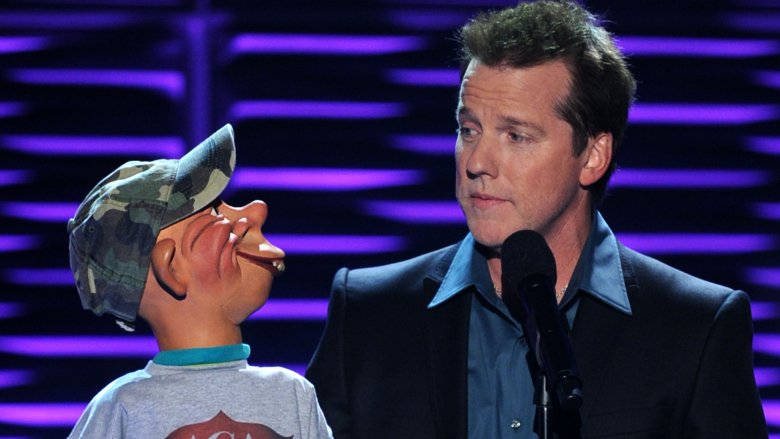 Kevin Winter/Getty Images
Netflix is bringing out a handful of new comedy specials in September. Keep your eyes peeled for Bill Burr: Paper Tiger, which sees the irreverent comedian taking on topics that range from Michelle Obama's book tour to his own marriage. You can catch that on September 10. On the 24th, look for Jeff Dunham: Beside Himself for the only comedy hour with puppets you'll ever need. Well, except for Dunham's five other Netflix comedy specials, that is.
Finally, September 30 sees the first Netflix offering from English stand-up comedian Mo Gilligan, a special titled Momentum.
That does it for all the great Netflix originals hitting the streaming service in September 19. Now let's pivot to see what other movies and shows are going to be worth watching this month.
Action movies on Netflix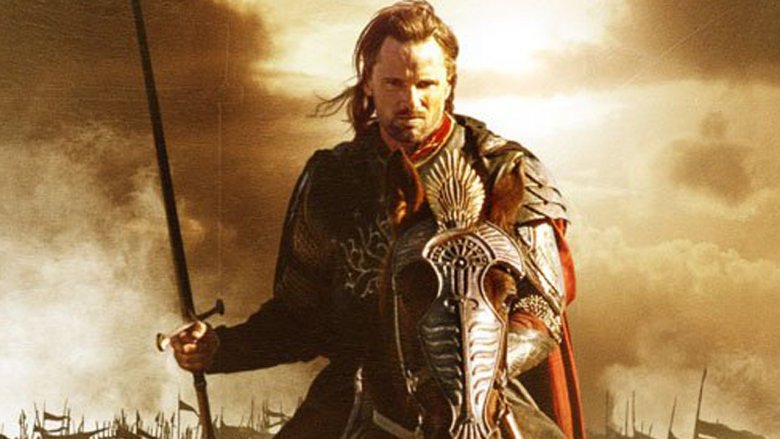 Buckle up, because there are a ton of must-watch action movies storming onto Netflix in September. The streaming service is heating up its lineup with 2006's 300 and 1997's Dante's Peak, for starters. It's also bringing in two thirds of the Lord of the Rings trilogy — The Two Towers and The Return of the King. Why not all three? As always, Netflix's methods are a coal mine after a cave in, mysterious and labyrinthine. We can't even begin to assume what the deal with that is. Either way, all of those films arrive on the first of the month. Later, on the 26th, you can check out the martial arts action epic The Grandmaster. Hee-ya!
Sep. 1
300 (2006)
Dante's Peak (1997)
The Lord of the Rings: The Two Towers (2002)
The Lord of the Rings: The Return of the King (2003)
The Saint (1997)
The Taking of Pelham 123 (2009)
Sep. 26
The Grandmaster (2013)
Horror/Thriller movies on Netflix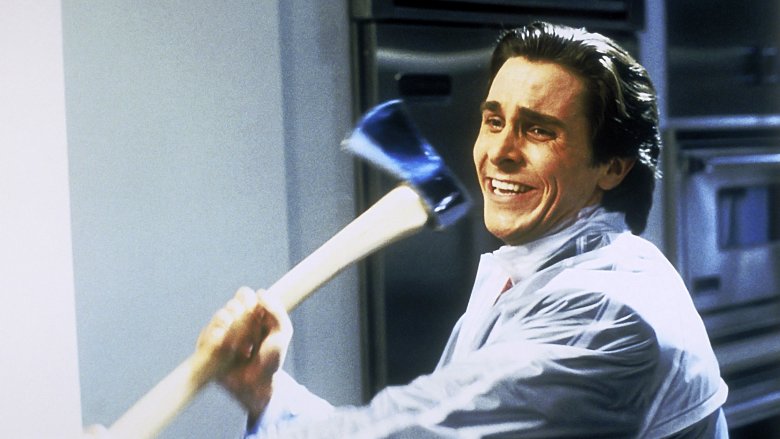 Don't expect to sleep well next month, because there's a whole new bag of chills heading your way. On the less horror/more thriller side of things, look for American Psycho on the first, which marks Christian Bale's transformative role as fictional serial killer and all-around whackjob Patrick Bateman, and Come and Find Me, a 2016 film starring Aaron Paul as a man on the hunt for his missing girlfriend. Thrilling!
If you're more of a monsters in the closet kind of person, you won't be disappointed. September 1 sees the arrival of The Last Exorcism, while the 13th heralds Head Count, a creature feature about a shape-shifting monster chowing down on a bunch of teens in the desert. We know, we know... but you have to take what you can get in the horror genre. 
Sep. 1
American Psycho (2000)
The Last Exorcism (2010)
Sep. 13
Head Count (2019)
Sep. 14
We Have Always Lived in the Castle (2019)
Sep. 18
Come and Find Me (2016)
Drama movies on Netflix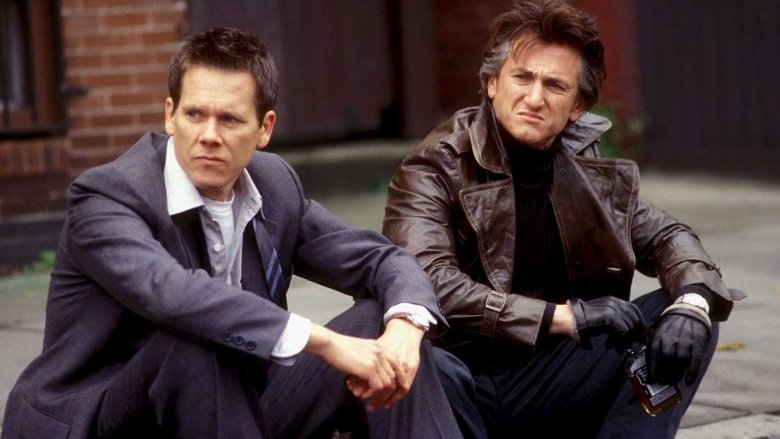 A slower pace isn't always a bad thing, as the fantastic lineup of new drama films hitting Netflix can attest. From slow-burning mysteries to tearjerker dramedies, there's going to be something for everyone in September. The month opens with Clint Eastwood's Oscar-winning crime drama Mystic River, the J.D. Salinger biopic Rebel in the Rye, and surprisingly-not-a-Speed-sequel The Lake House, starring Keanu Reeves and Sandra Bullock as a man and a woman who are trying to stop the inexorable passage of time instead of a bus. 
On the 6th, feast your eyes on Article 15, a pulse-pounding Hindi-language drama raking in rave reviews all over the internet. After that you can dig into Eat Pray Love, in which Julia Roberts stars as a woman searching for meaning by traveling around and eating things. Don't lie — you know you love it.
Sep. 1
Elena (2011)
Mystic River (2003)
Rebel in the Rye (2017)
The Lake House (2006)
Sep. 6
Article 15 (2019)
Sep. 10
Eat Pray Love (2010)
Sep. 21
Sarah's Key (2010)
Comedy movies on Netflix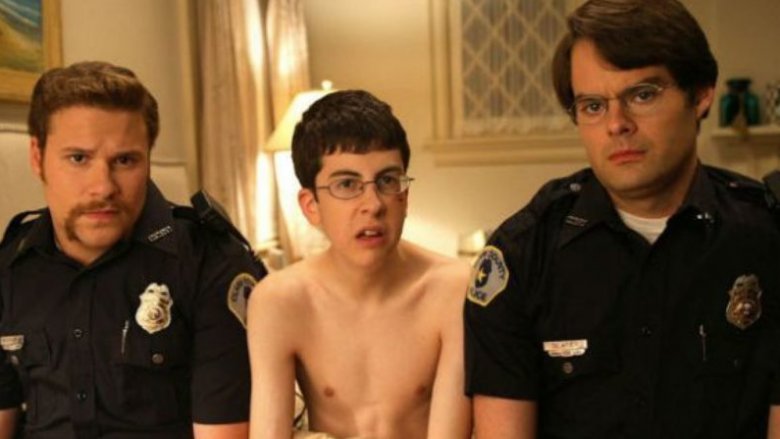 Netflix is sticking some good comedy in their lineup of originals, so they can be forgiven for skimping on the third party stuff. Most of what we're getting here is stuff we've seen a dozen times, but that doesn't mean they don't merit a casual rewatch. Superbad is popping up on the service, which was the movie to watch in high school in 2007. If nothing else, you can roll around in the nostalgia of Seth Rogen and Evan Goldberg's first feature-length scripting team-up. These are the guys who brought us Preacher and The Boys, two of the most downright savage comic book adaptations. So if you look at it in the right light, Superbad acts as a bit of a time capsule to show how much they've grown over the years. You may even find yourself McLovin it all over again.
If you're in the right mood, you can also look for You Don't Mess with the Zohan, one of Adam Sandler's better offerings from recent years. After that, your options are Stripes, the 1981 comedy starring Bill Murray, or 68 Kill, a 2017 film which promises a guilty pleasure filled with violence and black comedy. Again, not much happening here! But on a rainy night, any of these comedies could spoon up the right serving of laughs. All of these arrive on the first of the month.
Sep. 1
68 Kill (2017)
Stripes (1981)
Superbad (2007)
You Don't Mess with the Zohan (2008)
Television on Netflix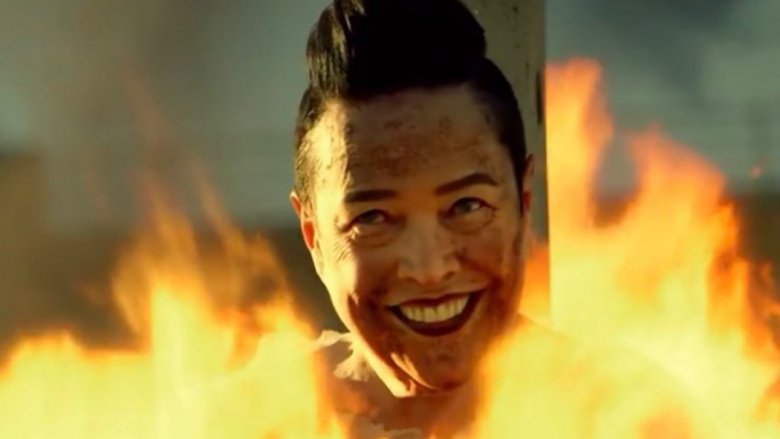 Let's be honest — this is where September starts looking good. Netflix is bringing a ton of much-awaited seasons of network shows into the fold, which is great news for those of us who watch TV exclusively on streaming services. And we know we're not alone on that — according to Variety, around 33 million people snipped their cable or satellite TV subscriptions in 2018, presumably to move to streaming alone. Is it worth it to wait a year for the next season of American Horror Story? It never seems like it at the time, but now that AHS: Apocalypse is slipping onto Netflix on September 24, yeah, the wait feels a little more bearable (the trick is to avoid the internet completely to stay away from spoilers; you know the drill). 
Other shows we can look forward to in September include season 9 of The Walking Dead and season 3 of MTV's Scream, both on the first. We're following that up with season 9 of Shameless on the 10th and season 5 of Gotham on the 30th. How many Jokers-but-not-Jokers are there now? We don't even know! We'll find out next month.
Sep. 1
Marvel's Agents of S.H.I.E.L.D.: Season 6 (2019)
Scream: Season 3 (2019)
The Walking Dead: Season 9 (2018 – 2019)
Sep. 10
Shameless: Season 9 (2018 – 2019)
Sep. 24
American Horror Story: Apocalypse (2018)
Sep. 27
Locked Up: Season 4 (2018 – 2019)
Sep. 30
Gotham: Season 5 (2019)