Alan Tudyk Unsure If Turbo Will Be Back For Wreck-It Ralph 2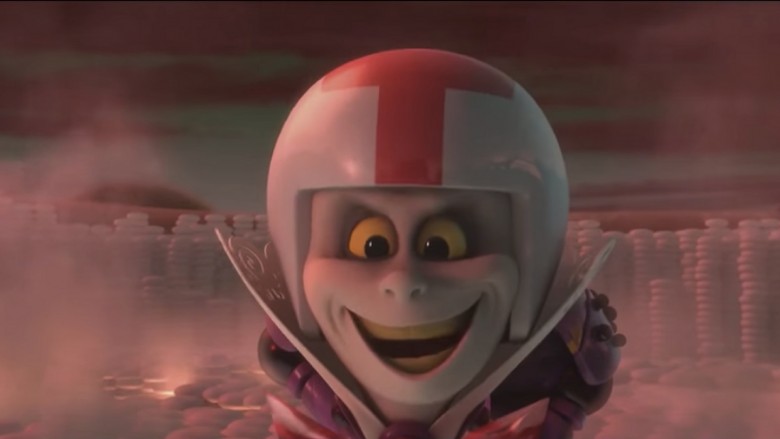 Alan Tudyk has a very good reason for missing out on the Wreck-It Ralph 2 table read: he was in London filming Rogue One: A Star Wars Story.
"It was cool," he told Collider. "'I wish I could, but I'm fighting Stormtroopers.'"
However, there is a downside to Tudyk missing the read-through: he (and fans) still don't know where his character Turbo stands in the sequel.
Tudyk voiced King Candy in the 2012 film. The upbeat racer was eventually revealed to be the villain of the arcade, Turbo, who appears to have died at the end of the movie after being trapped in the Cy-Bug-filled Sugar Rush.
However, that hasn't stopped people from talking about a possible return for the character in the upcoming Wreck-It Ralph 2, something which Tudyk couldn't confirm or deny.
"It has been suggested that I will be participating in that, but I honestly don't know specifics," he said. "I have not worked on it, to this day, I can say that for sure. I have not been in any recording booths."
Right now, Tudyk is busy with his new NBC show Powerless, which premieres on Feb. 2. In the first DC televised comedy, Tudyk plays Van Wayne, cousin of Bruce and head of Wayne Enterprises, which helps create products to protect everyday people from the danger of living in a world filled with superheroes.
"It was getting to explore the other side of superheroes, in a comedy," Tudyk said of his attraction to the project. "I loved the idea of a superhero or a villain coming in and causing what we know as bad traffic... It's the normalizing of extraordinary beings and seeing them through the eyes of just regular folks, and it being a comedy. The outcome is meant to be funny."
Tudyk would likely be able to find enough time off from his busy schedule to record an appearance in Wreck-It Ralph 2, which will show Ralph "wreaking havoc on the Web." The film, one of many movies to look forward to in the next two years, is due out on March 9, 2018.