The Movie Role Emma Stone Regrets Taking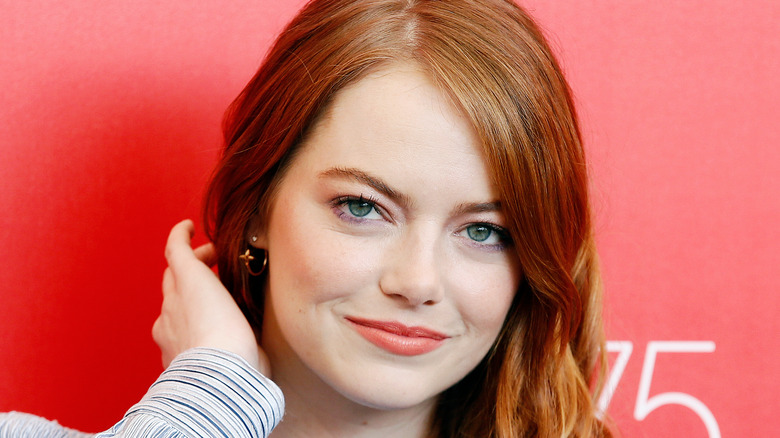 Shutterstock
Ever since Emma Stone moved to Hollywood, she's been lighting up the screen in roles that give her plenty of opportunity to show just how talented she is. It all began when she was just a teenager and created a PowerPoint presentation to convince her parents to let her move and leave school. "I don't condone it," she told Time Magazine, later. "Everybody should go through high school and graduate."
Instead, Stone stuck to homeschooling and auditioning, and soon landed her breakout role in the 2007 movie "Superbad," starring Jonah Hill and Michael Cera. By 2010, she was starring in her first lead role in the teen comedy film "Easy A." The following year, she starred in the movie "The Help," along with Viola Davis and Octavia Spencer. As the years went on, several more prize parts came her way, too — who can forget seeing Stone sing and dance her way through 2016's "La La Land," for instance? 
She had to be happy that her gamble had paid off and her career was soaring. But there was one role that must have left her with a queasy feeling as it came and went. She would later admit, she never should have agreed to do it.
Emma Stone became a Hollywood joke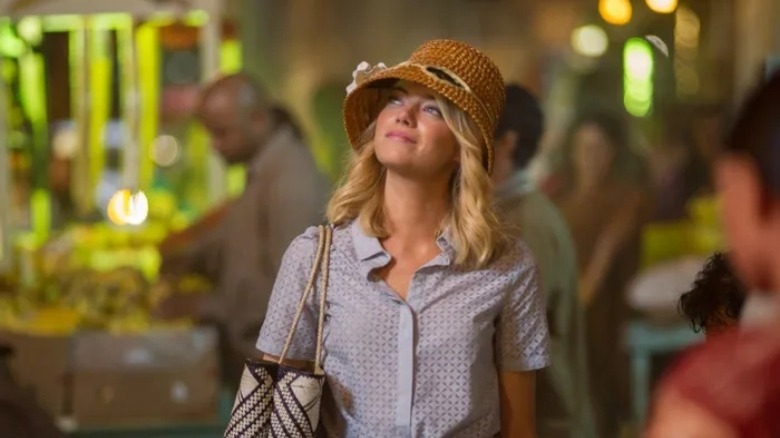 Sony Pictures
Emma Stone is not Asian. She doesn't look Asian. either. So it may seem strange that she was cast to play Allison Ng in the 2015 movie "Aloha." Ng is multiracial and proudly lets people know about her Hawaiian and Chinese heritage. When the movie came out, the backlash was immediate. Critics and reviewers zeroed in on a decision that seemed odd, at best — and at worst, overt racism.
As E. Alex Jung wrote in an article for Vulture, "casting Emma Stone as Allison Ng is particularly dismaying because it participates in a long history of whitewashing Asian-American roles."
Stone quickly realized her mistake after the movie came out. It didn't do well at the box office, and her role in it may have played a part. But that wasn't what concerned her when she started speaking out. "I've become the butt of many jokes," she told news.com.au. "I've learned on a macro level about the insane history of whitewashing in Hollywood and how prevalent the problem truly is. It's ignited a conversation that's very important."
Unfortunately, the conversation continued for years, without resolving the issue for good. But then an opportunity came for Stone to redeem herself.
Emma Stone owned it out loud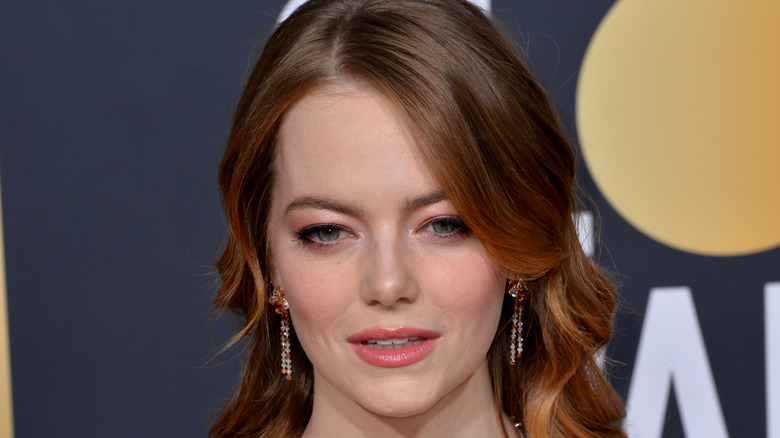 Shutterstock
In 2018, another movie featuring Asian lead characters was released, and this time, Stone wasn't a part of it. Constance Wu and Henry Golding starred in "Crazy Rich Asians," a romantic comedy based on a best-selling novel. Reviewers loved it, noting how deftly the film handled experiences related to culture and race. No one could ignore the delightful fact of an all-Asian cast. When the film earned $139.8 million in the U.S., Forbes called it the "Summer's Least Surprising Blockbuster."
By December, the movie had earned more than $237 million worldwide, as well as additional accolades. "Crazy Rich Asians" was nominated for two Golden Globe Awards. In January 2019, Sandra Oh (co-hosting with Andy Samberg) spoke about the film at the ceremony. Recognizing Hollywood's history when it comes to casting, she made a joke about "Aloha" and 2017's "Ghost in the Shell," another film starring a white woman (Scarlett Johansson) playing an Asian character. "('Crazy Rich Asians') is the first studio film with an Asian-American lead since 'Ghost in the Shell' and 'Aloha,'" she said, according to Time Magazine.
As the audience laughed, they also heard Emma Stone's voice above the crowd. "I'm sorry!" she called out.
It was clear that Stone not only recognized her mistake, but was also willing to own it, even years after the release of "Aloha." The moment revealed her as an actress worth watching, as much for her talent on screen as for her humility in real life.