The Animated Comedy That's Crushing It On Netflix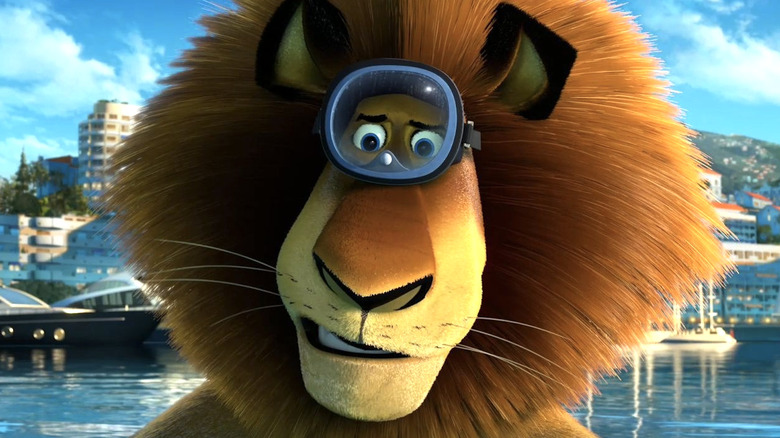 Dreamworks
With new movies arriving on Netflix almost everyday, there's always something to watch no matter your taste. On top of that, the streaming platform has a great section devoted solely to kids and families, and a new addition is currently taking over this key audience.
Originally released in 2012, the animated sequel "Madagascar 3: Europe's Most Wanted," is sitting pretty at the top of Netflix's most-watched at the moment. Alongside Netflix originals like "Over the Moon" and "The Mitchells vs. The Machines," the old animated classic is hitting it big with young audiences. The film is the third in the "Madagascar" franchise, following 2008's "Madagascar: Escape 2 Africa" and features the voice talents of Ben Stiller as Alex the lion, Chris Rock as Marty the zebra, Jada Pinkett Smith as Gloria the hippo, and David Schwimmer as Melman the giraffe. Also returning are Sacha Baron Cohen as King Julian XIII, Cedric the Entertainer as Maurice, Andy Richter as Mort, and Tom McGrath as Skipper the conniving penguin.
For older viewers, "Madagascar 3: Europe's Most Wanted" probably isn't new, but the comedy film is finally coming back around for the young audience on Netflix, bringing in a whole new group of fans.
Madagascar 3: Europe's Most Wanted is super popular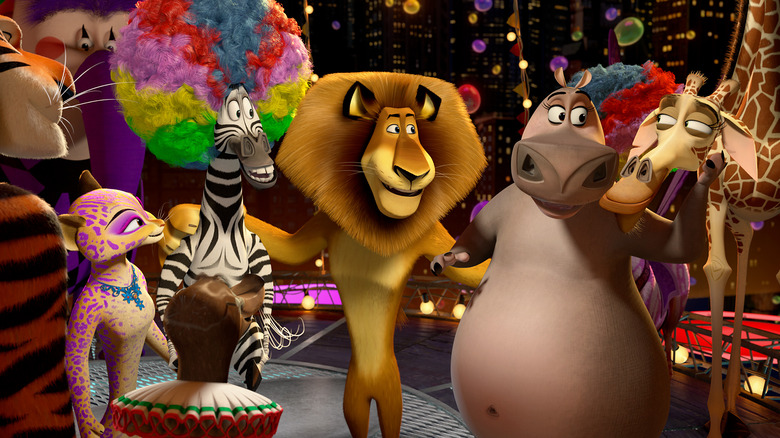 Dreamworks
"Madagascar 3: Europe's Most Wanted" picks up right where the second film leaves off, with Alex convincing his friends to go after the mischievous penguins who fled to Monte Carlo. Alex intends to capture the little creatures and bring them all back to the New York zoo where they started. Of course, the plan goes awry when they catch the eye of Captain Chantel DuBois (Frances McDormand), the leader of Animal Control. She chases them through Europe as they travel with a well-known circus that wants to go on tour in America.
For the third film in a children's franchise, "Madagascar 3: Europe's Most Wanted" manages to stay engaging and fun for children, while also including a story interesting enough for adults to watch. This might have to do with the fact that the script was co-written by Eric Darnell, who wrote the first two, and Noah Baumbach, who co-wrote "Fantastic Mr. Fox" with Wes Anderson, and wrote and directed the 2019 Oscar-nominated film "Marriage Story." "Madagascar 3: Europe's Most Wanted" also happens to be the best rated of the series, with a 78% Certified Fresh rating on Rotten Tomatoes, compared to the first and second films' 54% and 64%, which aren't bad. 
When the kids film first came out, children everywhere were quoting the movie for long after it was released, so it's no surprise that the third "Madagascar" film is getting well-deserved appreciation once again. Nine years after it first hit theaters, "Madagascar 3: Europe's Most Wanted" still holds up, and now it's taking Netflix by storm.