Why Fans Demanded A Recount Of Votes From AHS Creator Ryan Murphy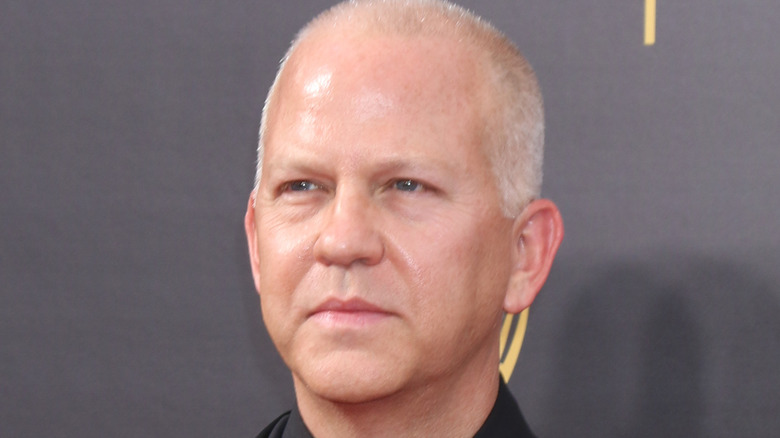 Shutterstock
"American Horror Story" co-creator and executive producer Ryan Murphy is allowing fans of the horror anthology series to have some input on an upcoming project. On April 2, Murphy uploaded a post on Instagram requesting his followers cast their votes for one of the following themes: aliens, Christmas horror, the urban legend Bloody Mary, Sirens from Greek mythology, the terrifying entity known as Piggy Man, and the timely topic of the plague. According to Comic Book, the 55-year-old uploaded a subsequent post on his social media accounts announcing that plague and Bloody Mary were the "two finalists."
"This is it. Your last chance! The final two... 1) #AHSBLOODYMARY 2) #AHSPLAGUE The #AMERICANHORRORSTORY universe is expanding," read the caption of the April 9 post. However, quite a few fans were unhappy with the choices and said that they wanted Sirens as a finalist instead of plague, their reasons varying from commenter to commenter. While some social media users just wanted to see the deadly creatures in the "American Horror Story" universe, others opined that it may not be in the best taste to produce a horror-themed project about a plague amid the COVID-19 pandemic. "Not y'all voting for plague while we're still in a pandemic," wrote one Instagram user, along with a crying face emoji. Murphy decided to listen to "American Horror Story" fans and allowed for a "recount" of votes.
AHS star Sarah Paulson cast her vote for Sirens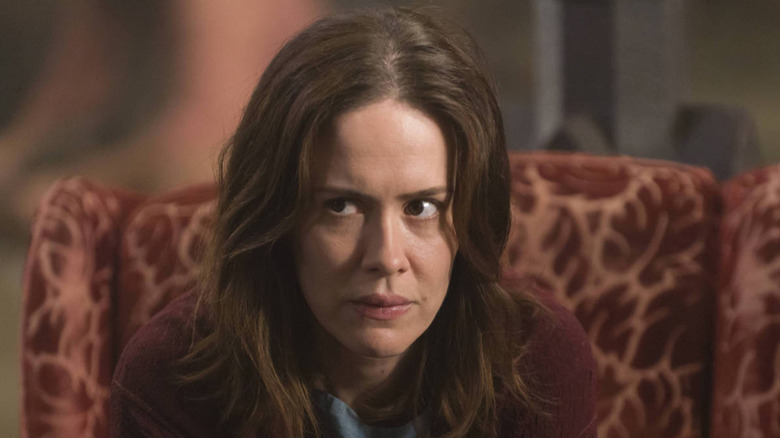 FX
On April 13, Ryan Murphy revealed that either Bloody Mary or Sirens could be the winner of the poll on social media. "Because you demanded it – The Recount," read a portion of the post. Gay Times reported that "American Horror Story" star Sarah Paulson shared her opinion on the matter in the comment section, saying it was a difficult decision but that she would be voting for Sirens. Murphy replied to the comment, quipping, "Lady, you do realize that because you voted for SIRENS there is a HUGE chance you could spend half of 2022 in a water tank wearing a flowing fold wig bloodily feasting on North Carolina pirates... right?"
Unfortunately for eager fans, the results of the final round have not been released. Murphy also did not clarify if he is using the poll to plan a future "American Horror Story" season or an episode of the show's highly anticipated spin-off "American Horror Stories." According to E! Online, the series will tackle 16 horrific topics. Murphy revealed in a November 2020 tweet that the show will consist of "16 one hour stand alone episodes delving into horror myths, legends and lore... many of these episodes will feature AHS stars you know and love." "American Horror Stories" does not yet have a release date, but knowing Murphy it will likely be creepy, campy, and feature Sarah Paulson screaming while sobbing.