Dr. Reid Has This Surprising Phobia On Criminal Minds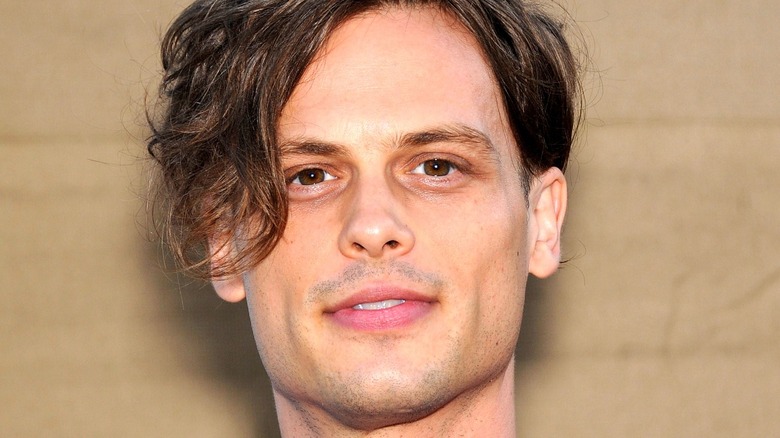 Shuttershock
Police procedural shows wouldn't be as engaging if they didn't have an interesting team of investigators to center the action around. Fortunately, "Criminal Minds" revolves around a captivating group of geniuses who know how to get the job done. You can always count on the FBI's Behavioral Analysis Unit (BAU) to come out on top against demented serial killers and dangerous criminals. However, their big personalities bring some light to the proverbial darkness, so to speak. Each member of the group is memorable in their own way, but Dr. Spencer Reid, played by Matthew Gray Gubler, is easily the quirkiest of the bunch. It's one of the many reasons why he's the longest-running character in the history of "Criminal Minds," having appeared in every single episode of the CBS crime drama's impressive 15-season run.
But what is it about Reid that makes him so eccentric? For a start, he's prone to wearing mismatched socks due to Gubler's own personal superstitions informing the character. He's also a germaphobe who refuses to shake hands with anyone, but some people might attribute that to him having good hygiene. On top of that, Reid isn't as up-to-date with modern technology as his colleagues. Unlike the other professionals in his department, Reid is resistant to change and doesn't embrace sophisticated machinery, which makes him difficult to contact sometimes. There's a good reason for this, though.
Spencer Reid is technophobic in Criminal Minds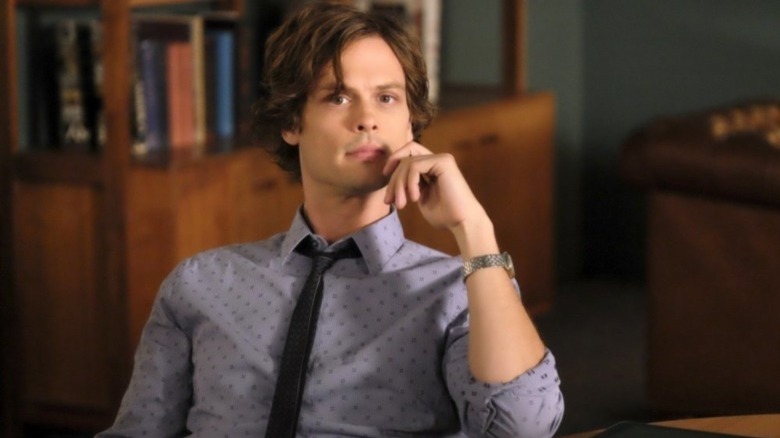 CBS
"Criminal Minds" fans have probably noticed how Spencer Reid stays away from smartphones, iPads, email, and computers. That's by design, too. According to Tickld, "Criminal Minds" writer and producer Breen Frazier once revealed that the character is technophobic, which Meriam-Webster describes as a "fear or dislike of advanced technology or complex devices and especially computers." Reid would much rather use an abacus than a calculator when he needs to count, according to Frazier. At the same time, that's rarely ever necessary, as he's a super-genius who only needs his mind for processing information.
Reid's technophobic leanings might be more intense than your average person's, but the phobia is surprisingly common. Very Well Mind notes that everyone experiences this type of anxiety at some point in their lives, especially when confronted with new technology in a world that's rapidly advancing. That being said, if Spencer Reid's legacy tells us anything, it's that our so-called disadvantages don't have to derail our progress and ability to do great things.