The Actress Whose Career Tanked After What I Like About You Ended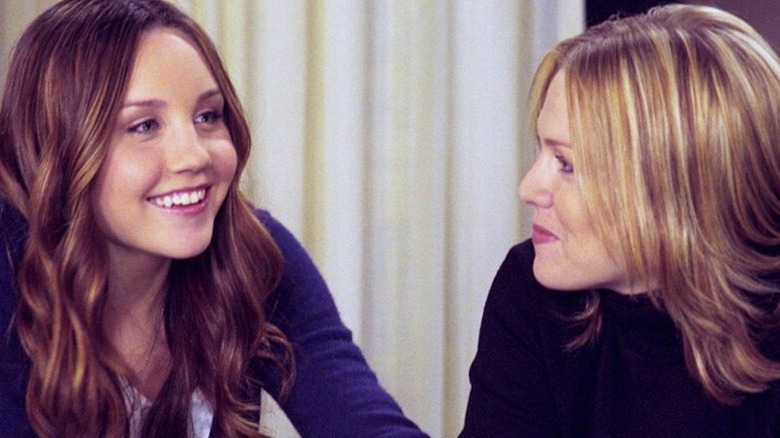 Warner Bros
The WB's "What I Like About You" was an immediate Friday night hit when it premiered in 2002. The show centered around Val (Jennie Garth) and Holly (Amanda Bynes), sisters sharing an apartment in New York City. Val was the responsible one, while young Holly had a tendency to find herself in hot water. The odd couple navigated love, friends, and responsibilities in the big city. The sitcom ran for four seasons beginning in 2002 and was co-created by Wil Calhoun and controversial ex-Nickelodeon producer Dan Schneider. 
After the show wrapped, many of the stars went on to pursue other projects. Garth, previously famous for her role as Kelly Taylor in the '90s teen drama "Beverly Hills, 90210" reprised her role for the newer series "90210." She also voiced characters for "Family Guy" and "Robot Chicken," and found a cozy spot starring in Hallmark movies, per IMDb. Show regular Leslie Grossman has since joined the "American Horror Story" rotation, and Wesley Jonathan currently stars in the ALLBLK drama "Monogamy." Worlds away from these working actors stands one actress whose career came to a screeching halt after "What I Like About You" ended.
Amanda Bynes initially succeeded after What I Like About You
Shutterstock
After "What I Like About You" and voicing Taffy for the "Rugrats" remake, Bynes's career continued on an upward trajectory for a time. She starred in her own comedy blockbuster "She's the Man," appeared alongside Emma Stone in "Easy A," and danced and sang her heart out in 2007's "Hairspray" as Penny Pingleton. Bynes proudly recalled her time on the musical as "the best experience I've ever had on set" to Paper magazine. But it was seeing herself dressed in "She's the Man" that sent Bynes into what she said was "a deep depression for 4-6 months" because she didn't like the way she looked. 
Bynes' depiction of herself continued to fall, and in 2010, The Hollywood Reporter wrote Bynes had been fired from the set of her then-latest film, "Hall Pass." She told Paper that by that point, she was in the midst of an Adderall addiction, incapable of memorizing her lines and distraught at her appearance. Shortly afterward, a screening of "Easy A" compelled the actress to announce her retirement on Twitter, which TMZ documented prior to one of Bynes' latest social media sweeps.
'It became a really dark, sad world for me'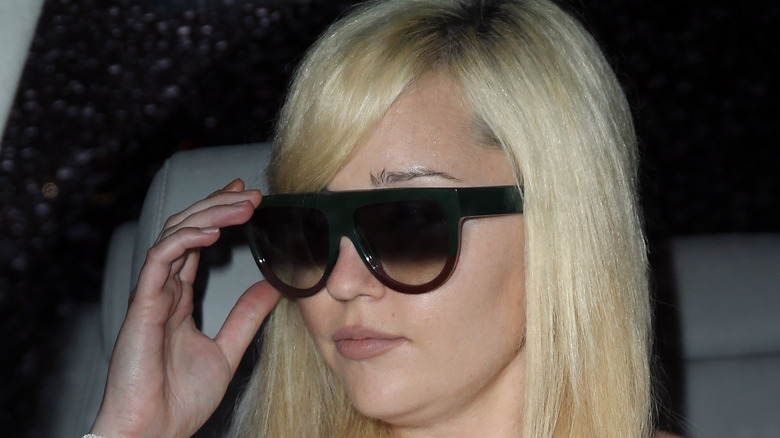 David Livingston/Getty Images
You can count Bynes among the ranks of former child actors who have lived out their mistakes in front of the all-seeing eye that is the paparazzi. Gossip outlets began churning out rapid-fire reports about the star starting in 2012. Bynes was charged with a DUI and a hit and run in California, put under a conservatorship (via TMZ), then later charged with possession of marijuana in New York.
While still in retirement, Bynes said the idle time proved dangerous. "I got really into my drug usage and it came a really dark, sad world for me," she told Paper. She recalled in the 2018 interview that she spent that period in her life "stuck at home, getting high, watching TV and tweeting." In 2014, Bynes shared on her Twitter that she had been diagnosed with bipolar affective disorder and manic depression, statements that came amid a barrage of threats to sue media outlets (via Entertainment Weekly) and verbal lashing out against her family (via NBC News).
At the time of her chat with Paper, Bynes was four years sober. Sadly, soon after the interview was published, TMZ reported that she had relapsed and had checked herself into a mental health facility. The "All That" star continues to have her ups and downs. She graduated from FIDM in 2019 but made headlines again in 2020 when she announced she was engaged and pregnant. In 2021, announced she was trying her hand at a rap career.
We wish Bynes the best and hope to see her return to comedy when she is happy, healthy, and ready.
If you or anyone you know is struggling with addiction issues, help is available. Visit the Substance Abuse and Mental Health Services Administration website or contact SAMHSA's National Helpline at 1-800-662-HELP (4357).