All Of The Real-Life Serial Killers That Were Mentioned On AHS: 1984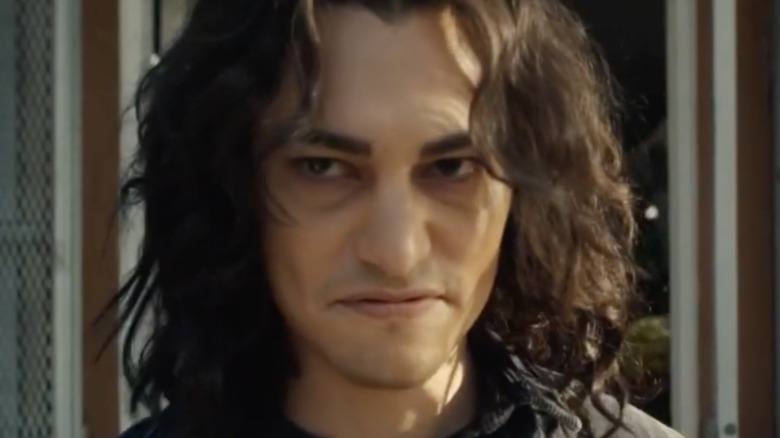 FX
A large number of real-life serial killers have been mentioned during the many seasons of "American Horror Story" on FX. Previous seasons have featured fictionalized versions of real-life torturers and murders Delphine LaLaurie (Kathy Bates) and The Axeman of New Orleans (Danny Huston) as central characters, and every season has glancingly mentioned a passel of homicidal individuals, urban legends, and cultists. It's only logical when you realize that this is, after all, a universe where the spirits of Richard Ramirez (then-Anthony Ruivivar), Jeffrey Dahmer (Seth Gabel), John Wayne Gacy (John Carroll Lynch), and Aileen Wuornos (Lily Rabe) gather at a cursed California hotel every Devil's Night for dinner and a little unbridled murder.
On "American Horror Story: 1984," real-life serial killer Ramirez (now played by Zach Villa) is a main character. And while most of the story's protagonists end up counting as (fictional) killers by the end of the season's run, there's still a pretty hefty list of actual murderers who get mentioned during the nine episodes of "AHS: 1989."
This character's quest for the truth led her to a number of real-life murderers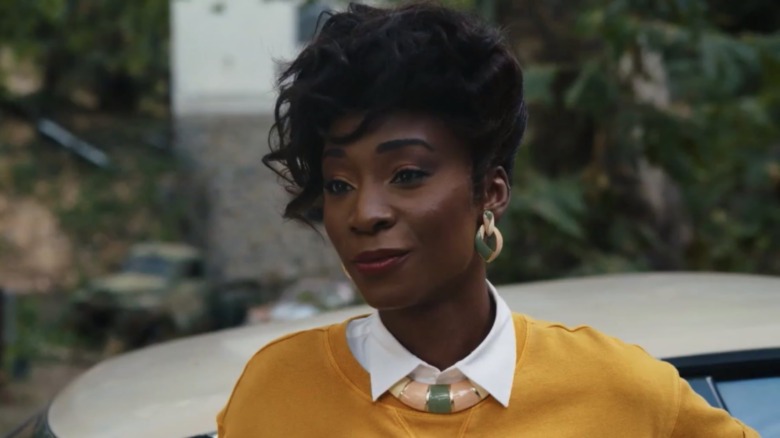 FX
Most of those names are mentioned, ScreenRant notes, by psychologist Donna Chambers (Angelica Ross) — nee Rita. We first meet Rita/Donna when she arrives at Camp Redwood posing as its new nurse. But viewers and the show's protagonists soon learn that Rita is not who she appears to be — and that her motives are much more personal than we initially believe.
Driven by a horrifying tragedy involving her father's impact upon her family, Donna is determined to learn what makes serial killers tick. Following that impulse, she has come in contact with a high number of murderers in her quest to unlock the nightmares of her past.
Her interviewees, as listed in Episode 3, "Slashdance," include Robert Hanson, aka The Butcher Baker; William Bonin, better known as The Freeway Killer; Patrick Kearney, the Trash Bag Killer; and serial murderers Ted Bundy and John Wayne Gacy, the latter of whom's work as Twisty the Clown is specifically referenced. Bundy's real-life defense against his crimes — the claim that his pornography addiction fueled his killing spree, per the Chicago Tribune – is also mentioned by Chambers during the show.