Here's How Much A Supposed Cardinal's Ring Sold For On Pawn Stars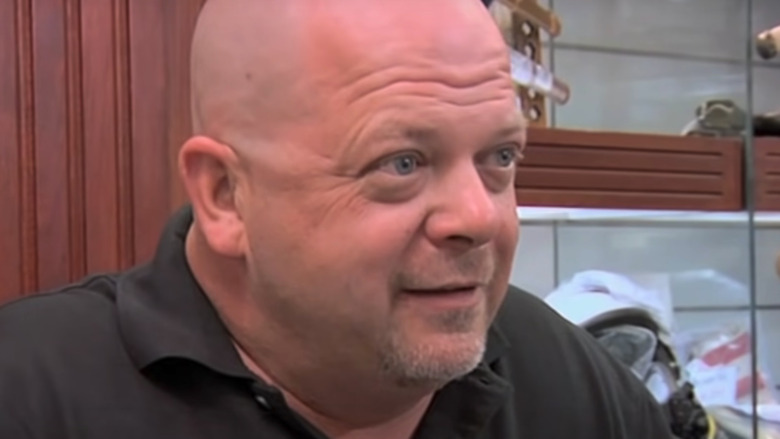 History
When someone brings in an item on "Pawn Stars," it could be worth a lot of money, even when it's not what the owner thinks it is. The value of the item can still hold its worth despite the owner being incorrect about its origin. This is exactly what happened in Season 7, Episode 5, "Lord of the Ring," when a man named Bob offers owner Rick Harrison a Cardinal's ring. This ring isn't from the MLB or NFL, but from the Pope, allegedly.
He comes into the pawn shop hoping to sell this item for no less than $6,300, mainly because of its value in history. Not only does Rick have an expert come in to verify the authenticity of the item, but he also takes it to his resident jeweler to get the best price. In the end, the ring wasn't what the owner had thought it was, but Rick still wanted it.
Check out how much a supposed Cardinal's ring sold for on Pawn Stars.
On this episode of Pawn Stars, there's money in the stones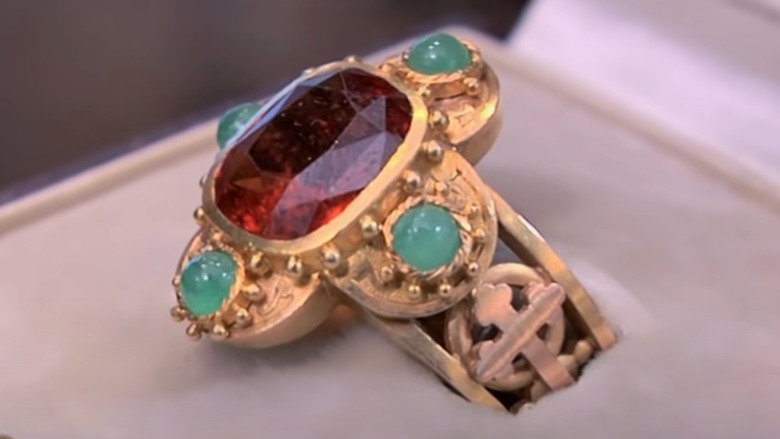 History
When Bob brings in his supposed Cardinal's ring to the World Famous Gold & Silver Pawn Shop on "Pawn Stars," he is convinced it is real and worth a lot of money. Unfortunately for him, only one of those statements will end up being true for him. Rick is interested in this item but must verify its authenticity first. Not only does he need to prove that it was a Cardinal's ring, but he also needs to confirm the legitimacy of the design, which is by Froment Meurice, a prominent figure in the jewelry industry. Before calling in an expert, Bob asks for $6,000, based on the value in antiquity and history.
Rick calls in Mark Hall-Patton, who is the administrator of the Clark County Museum system. At first, Mark is feeding the owner all the information he wants to hear, especially its historical significance. Unfortunately, the ring's design doesn't match what Mark is familiar with, making this illegitimate.
Still, Rick is interested in the stones within the ring, as well as it being from a famous jewelry house. As a result, he takes the ring to the back and has his store jeweler test the stones. It turns out to be an orange garnet with emeralds on the side. Because of the manufacturer, Rick offers $1,500, to which the owner declines. The best Rick can do is $2,000 because of sizing issues. Bob ends up taking the two grand and walks out, probably feeling a little blessed.