What The Actor Who Played Rufio In Hook Is Doing Now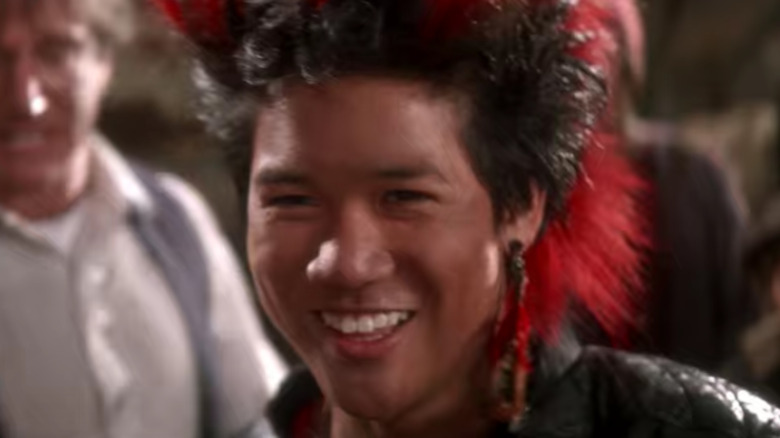 TriStar Pictures
When audiences think of the iconic Peter Pan, they seem to forget how director Steven Spielberg subverted the character with "Hook." 
Thanks to Captain Hook's (Dustin Hoffman) scheming, 1991's "Hook" saw a grown Peter Pan (Robin Williams) return to Neverland to save his children from the meddling pirate. Shortly after Pan gets back, he encounters the lost boys, who don't recognize the scruffy adult as the legendary Pan. Instead, the boys rally around their current leader: Rufio, Rufio, Rufio! The boys cheer as Rufio (Dante Basco) wields the Pan sword in front of a very irate Peter.
Basco's portrayal of the original Spielberg character rocked millennials' worlds and gifted them with a timeless DIY Halloween costume idea. Only 16 at the time of the film's release, Basco was immortalized on film as the kid rebel, a role that he acknowledges is still his most recognized to date. "I've been Rufio longer than I've not been Rufio," he joked with the Washington Post. "Hook" grossed over $300 million at the worldwide box office, emerging as one of 1991's biggest films. All eyes shifted to the young Basco, who stood tall as one of the film's breakout stars.  
Basco didn't let the dangers of typecasting deter him, and the actor who played Rufio continues to stay busy to this day. Here's a look at what Dante Basco is up to now.
Dante Basco has likely popped up in your favorite show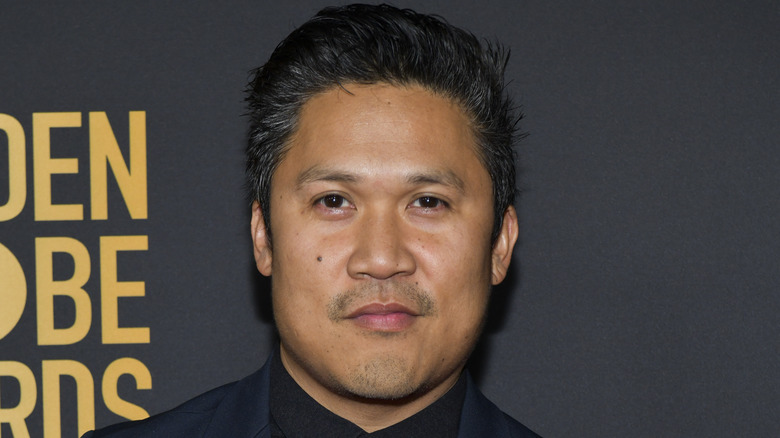 Rodin Eckenroth/Getty Images
For Dante Basco, getting the opportunity to play Rufio was life-changing, especially as a person of color. While speaking with Gizmodo in 2018, Basco opened up about how the role allowed him to be a bastion for representation. "Also, being a person of color, that character Rufio, as a person of color in a leadership role in a major film, for a lot of the Asian American community, that was the first cool Asian American character they'd seen in their lifetime," Basco said. And take a look at some of the actor's other roles, and you'll see that he's always played cool characters. Since "Hook," the actor has run the gauntlet of genres from drama to comedy. 
After steady appearances on various television shows, He starred alongside Natasha Lyonne in "But I'm a Cheerleader." Ha later breakdanced for Antonio Banderas in "Take the Lead," and has seemingly met everyone on television. With over 100 acting credits to his name, Basco has likely appeared on your favorite shows, including "The Fresh Prince of Bel Air," "Entourage," and "Hawaii Five-0." He's also appeared in several iconic Disney Channel productions like "That's So Raven" and "The Suite Life of Zack & Cody." While millennials and those who grew up watching him in "Hook" know Basco as Rufio, the actor has a slew of other iconic roles under his belt — and they're not all live-action. 
Where does one even start with Dante Basco's impressive list of voiceover roles? If the actor emerged as a heartthrob for playing Rufio, then he's a legend for voicing some of the most iconic animated characters to emerge from the 21st century.
The Rufio star is an iconic voice actor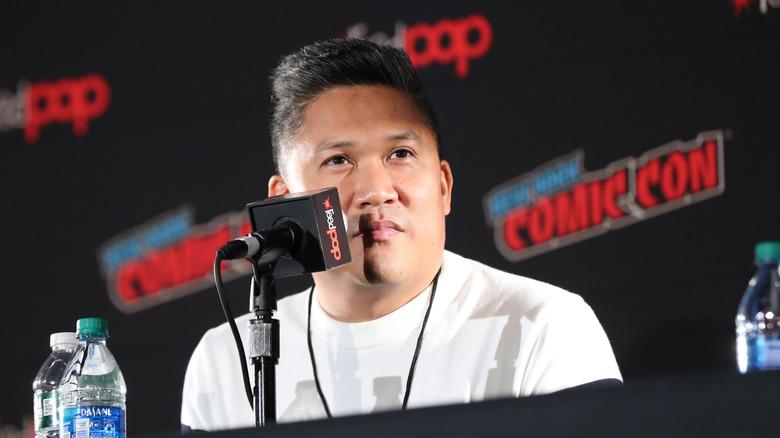 Bennett Raglin/Getty Images
Now, the '90s icon is recognized by the younger generation for other heroic roles. He's the voice of Prince Zuko in the "Avatar: The Last Airbender" franchise, a role that has defined his career just as much as playing Rufio once did. While speaking with CAAM, Basco opened up about how he had no idea that Zuko would turn into a sensation. "Zuko is definitely a special character in my career and I never would've guessed it as I signed on to do this animated show for Nickelodeon," the actor said. "I thought it would be a fun thing to do and it was a fun thing to do and I didn't know back then it'd be a character that I will be remembered for, for sure." 
The buck doesn't stop there, however, as he's voiced Imperial cadet Jai Kell for "Star Wars Rebels," and is the familiar narrator on "Star Wars Galaxy of Adventures." Audiences have also heard the actor voice the titular character in "American Dragon: Jake Long," and several other shows like "Robot Chicken." He even voiced General Iroh in "The Legend of Korra." 
Basco also took on the role of director for "The Fabulous Filipino Brothers," a feature produced with his kinfolk: Dionysio, Derek, Darion, and Arianna Basco. The comedy focuses on the lives and culture of a multi-generational Filipino American family as they prepare for an upcoming wedding. Most recently, audiences saw him play himself in "Blindspotting." Besides acting, Basco continues to host the "Fabulous Filipino Podcast" with his brothers.