How Wesley Snipes Really Feels About Mahershala Ali Playing Blade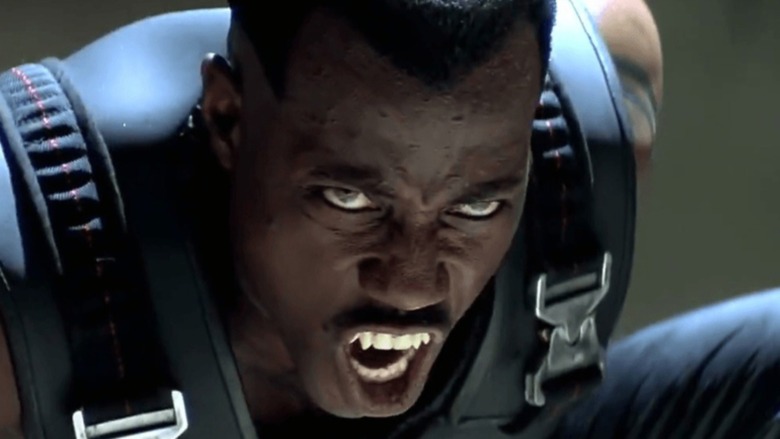 New Line Cinema
The 1990s were a rough time for Marvel-based superhero movies, not only because there were few to speak of but because those that came out were less than stellar. It was still a niche, campy genre to work in and certainly didn't have the mainstream appeal that the Marvel Cinematic Universe does today. Thankfully, by the end of the decade, a handful of titles managed to add some credibility to superhero cinema, first and foremost being the "Blade" trilogy that kicked off in 1998 starring Wesley Snipes as the titular vampire hunter.
Despite centering on a relatively unknown character from Marvel's catalog, "Blade" became a pop culture phenomenon in short order. Not only did it thrive at the box office — earning $131.2 million on a $45 million budget by the time it left the cinema — but it also spawned an entire franchise, with Snipes as its cornerstone. 2002 saw the arrival of "Blade II," and 2004 brought with it "Blade: Trinity," which served as the conclusion to his time in the role. Even though the third film in the series left a bad taste in moviegoer's mouths, the "Demolition Man" actor's overall tenure remains beloved the world over.
This fact made it a bit difficult for some to accept that Blade is being brought into the MCU sans-Wesley Snipes. As revealed at San Diego Comic-Con 2019, Oscar winner Mahershala Ali has signed on for the part, with his first solo outing currently in active development. As one would expect, Snipes didn't shy away from sharing his feelings on this news.
Snipes is all for Ali's take on Blade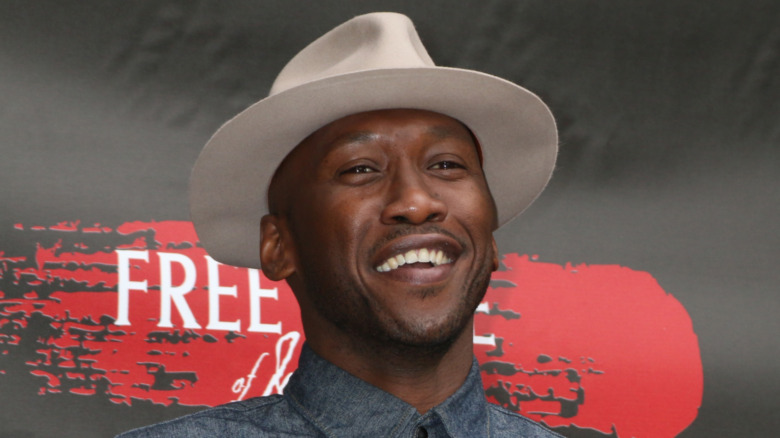 Shutterstock
Since the announcement of Mahershala Ali's casting, "Blade" fans were immediately curious about Wesley Snipes' reaction and whether or not he supported it. Thankfully, they didn't have to wait very long to hear his opinion, as he put out an exclusive statement to Comic Book shortly thereafter, urging everyone to "chillaaxx" and making it abundantly clear that he was a proponent of the upcoming project and its lead. 
"Although the news comes as a surprise, it's ALL GOOD. Such is the 'business' of entertainment!" He said, going on to credit Marvel Comics kingpin Stan Lee's vision, and congratulate Ali for landing the role, calling him "a beautiful and talented artist whose expressions I look forward to experiencing for many years to come." He concludes by welcoming the "Green Book" star into the "Daywalker Klique."
As if that wasn't proof enough that Snipes is excited about Ali's "Blade" reboot, he has since made a few more positive remarks. "I'm appreciative of getting the love, and [that] I've created something that others want to carry on and maybe put their own stamp on it," he told AP Entertainment, adding, "Imitation is the best form of flattery." Additionally, Snipes spoke to Uproxx and said of the MCU's "Blade" that "I don't have any involvement, but I support the young artists, and I support Marvel in their business decisions," stating that Ali has "got a heck of a job on his hands." 
Wesley Snipes will always hold the mantle of the original cinematic Blade, having redefined the character and ushered in a new era of comic book movies. If he feels that Mahershala Ali is a fine choice to introduce the Daywalker to a new generation, then it's safe to say the half-vampire anti-hero has a bright future in the MCU.