Will There Be A Without Remorse 2?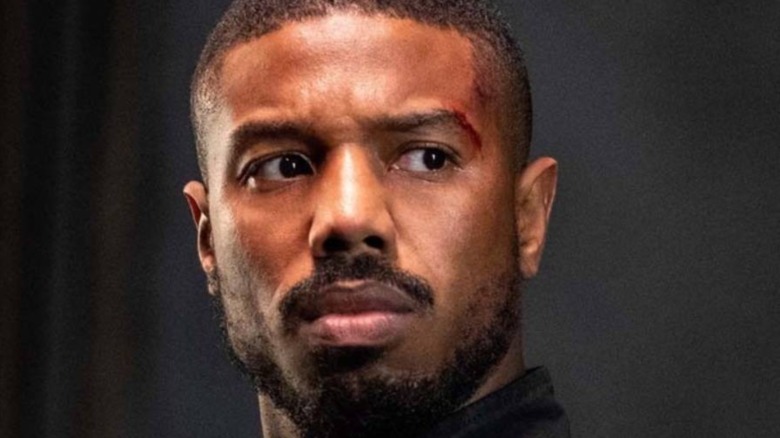 Amazon Studios
Spoilers ahead for "Without Remorse"!
With themes related to the military, espionage, and international conflict, the works of Tom Clancy lend themselves well to big screen adaptations as well as video games along the lines of "Rainbow Six" and "The Division." While the prolific author may have passed away in 2013, his legacy lives on in a number of properties to come out in the years since, including the most recent Amazon Prime original — "Without Remorse."
The film follows former Navy SEAL John Kelly (Michael B. Jordan) as he experiences an immense tragedy. Afterward, he goes to the ends of the Earth to track down those who killed his wife, and at the core of it all lies a conspiracy that will change everything. As expected, Kelly makes it out of the movie alive albeit with a new name — John Clark. That name should be familiar to anyone who's a fan of Clancy adaptations, seeing as how it's the same character who was portrayed by Willem Dafoe in "Clear and Present Danger" and later by Liev Schreiber in "The Sum of All Fear." Before the Marvel Cinematic Universe, Clancy developed his own interconnected universe, and as such, there are plenty of stories for Jordan's version of John Clark to go in the future.
There's even a mid-credits scene in "Without Remorse" where John basically says he wants to put together an elite task force called "Rainbow." Anyone with a passing familiarity with Tom Clancy's work should recognize that as a reference to "Rainbow Six," so what's the plan moving forward for this franchise?
Although there's no sequel confirmation, Michael B. Jordan has signed on for Rainbow Six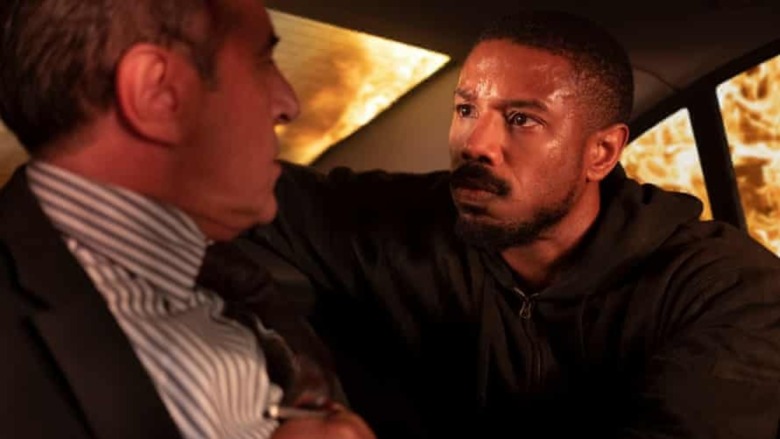 Amazon Studios
In 2018, Variety reported on how Michael B. Jordan had a contract to star in two Tom Clancy adaptations. "Without Remorse" was the first while the follow-up would be based on the "Rainbow Six" story line. While Jordan signed to star in two movies, that doesn't necessarily mean they'll both come to fruition. The studio is likely waiting to see how much of a success "Without Remorse" is first before moving full steam ahead on what's bound to be an expensive follow-up; however, given the name brand popularity of "Rainbow Six" and the fact it's already spawned a successful video game series bodes well for drawing an audience to a movie, even if "Without Remorse" doesn't necessarily end up lighting the box office on fire.
Assuming production can get underway on "Without Remorse 2" quickly, it could feasibly end up with a 2023 release date. It's worth keeping in mind that Jordan is one of the most in-demand actors working today, and some of the projects he has coming down the pipeline include "Creed III," "A Journal for Jordan," "Wrong Answer," and "Methuselah" (via Den of Geek). Any delays could push "Without Remorse 2," which is likely just going to be called "Rainbow Six," into 2024 or even 2025. 
No plot details exist for the film adaptation of "Rainbow Six" just yet, but audiences should anticipate some major departures from the source material. The book that inspired "Without Remorse" involves the Vietnam War and drug mules, neither of which factor into the movie; however, seeing as how both the "Rainbow Six" novel and video game involve a deadly disease, perhaps a film could be more relevant than ever before.