HBO Max's Green Lantern Series Has Found Its Lead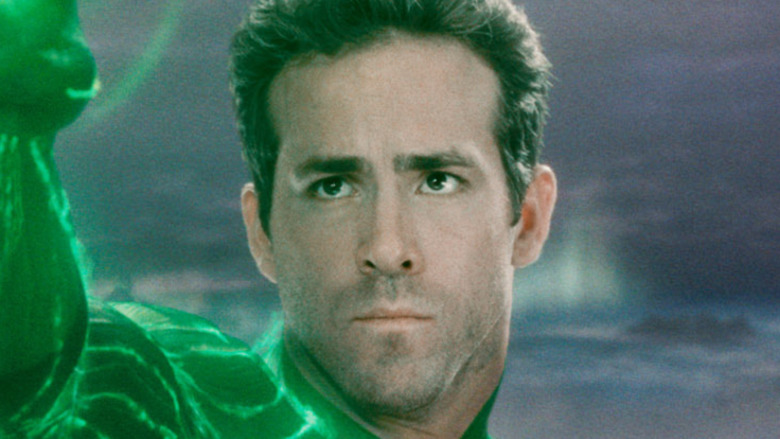 Warner Bros./DC Entertainment
HBO Max's "Green Lantern" series is one of the most highly anticipated upcoming projects in all of television. The first live-action series adaptation of one of DC Comics' most famous properties is going to be one of TV's biggest superhero shows yet, according to The Hollywood Reporter, and the most expensive show that super-producer Greg Berlanti has ever put together — which is really saying something, as Berlanti has executive-produced over 40 shows throughout his career, including all of the CW's Arrowverse.
The series will follow multiple members of the Green Lantern Corps, the group of interstellar peacekeepers who fight evil with the aid of their magic rings, primarily focusing on the original Green Lantern Alan Scott and '80s incarnation Guy Gardner. According to THR, "'Green Lantern' reinvents the classic DC property through a story spanning decades and galaxies, beginning on Earth in 1941 with the very first Green Lantern, secretly gay FBI agent Alan Scott, and 1984, with cocky alpha male Guy Gardner and half-alien Bree Jarta. They'll be joined by a multitude of other Lanterns — from comic book favorites to never-before-seen heroes."
We don't know who will take on the role of Alan Scott, but Guy Gardner has been cast — and he seems like a perfect choice for the role.
Meet your new Guy Gardner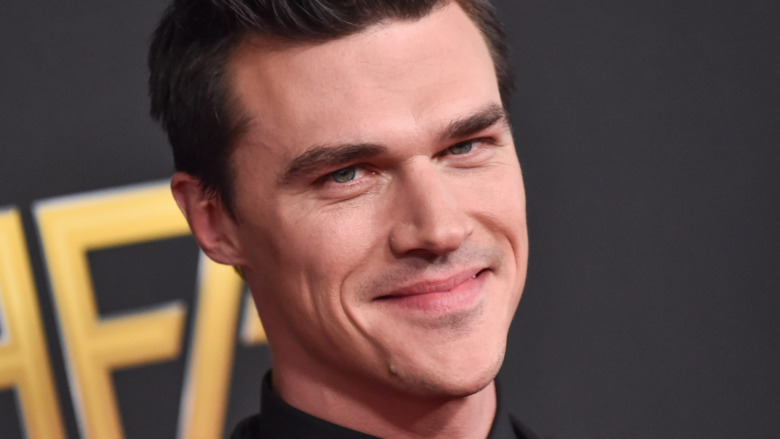 Shutterstock
According to The Hollywood Reporter, "American Horror Story" star Finn Wittrock has been tapped for the role.
The show's version of Guy Gardner is described as "a hulking mass of masculinity, and, as rendered in the comics, an embodiment of 1980s hyper-patriotism. And yet, Guy is somehow likable," according to Deadline.
Wittrock is best known for his work as a Ryan Murphy repertory player. He's appeared in many of the prolific writer-producer's shows, including several seasons of the aforementioned "AHS" anthology series, as well as "Ratched" and "The Assassination of Gianni Versace: American Crime Story." He's earned Emmy nominations for his supporting roles in "AHS: Freak Show" and "Versace." Murphy has agreed to let Wittrock prioritize "Green Lantern" over Season 2 of his Netflix hit "Ratched," which does not yet have a shoot date (also via THR).
Fan reaction on social media to the news that Wittrock had been cast as Guy Gardner has been positive. "Finn is a king!" Twitter user @theocorrena wrote. "Underrated talented of the AHS cast we been knew."
"i just know it's going to be amazing," tweeted @noa_not_found.
"Green Lantern" is slated to go into production this year. It will be the first live-action Green Lantern project since 2011's Ryan Reynolds-led "Green Lantern," which was a critical and box office failure. Berlanti, "The Lego Batman Movie" writer Seth Grahame-Smith, and "Arrow" executive producer Marc Guggenheim are attached to write, with Grahame-Smith set to serve as showrunner. Berlanti and Guggenheim also worked on the 2011 "Green Lantern" movie, so this will be their second shot at the character.
According to THR, casting for Alan Scott is nearly complete, with an actor set to be announced as soon as his deal closes.