Here's Where You Can Watch Every Season Of Longmire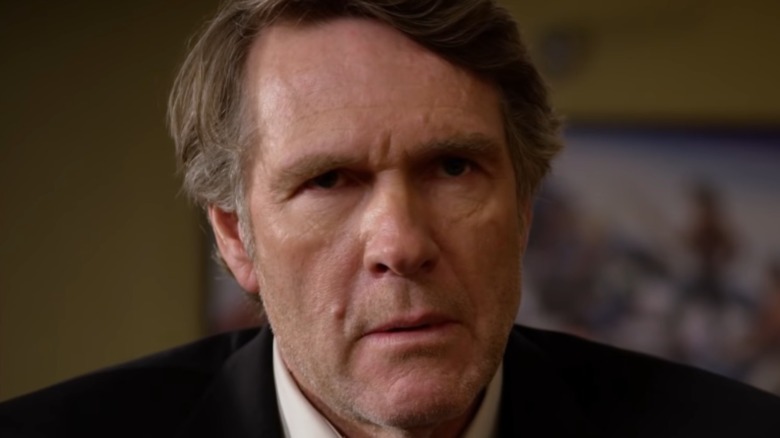 Netflix
We may receive a commission on purchases made from links.
There's a multitude of crime dramas available to view right now, yet few probably stick out as well as "Longmire." The series, based on the "Walt Longmire Mysteries" novels by author Craig Johnson, trades in the slick big city backgrounds of most crime dramas for a more modern western vibe. The series is probably closer to "Yellowstone" in tone than it is with "Law And Order: SVU."
The story centers on Absaroka County, New Mexico, sheriff Walt Longmire (Robert Taylor), who, at the beginning of the series, is dealing with the loss of his wife. Between doing his sheriff duties, he's also tasked with dealing with a new partner and his attorney daughter. Yet as the series continues, small-town and family secrets also come into the spotlight. The show trades in skyscrapers and forensic teams for big, open skies and a sheriff and his few deputies. But from the first episode, "Longmire" slams on the gas when it comes to the various secrets and mysteries Walt is forced to deal with, and it doesn't let up until the series finale.
The show, which debuted in 2012, was already a hit three seasons into its life on A&E. In fact, according to the Wall Street Journal, "Longmire" became the network's second-highest-rated show behind "Duck Dynasty" before it was prematurely canceled. Fortunately, the series is not only currently available for streaming through at least two major platforms, but it also has three additional seasons that make it perfect for binge-watching.
Netflix and Amazon Prime have all six seasons of Longmire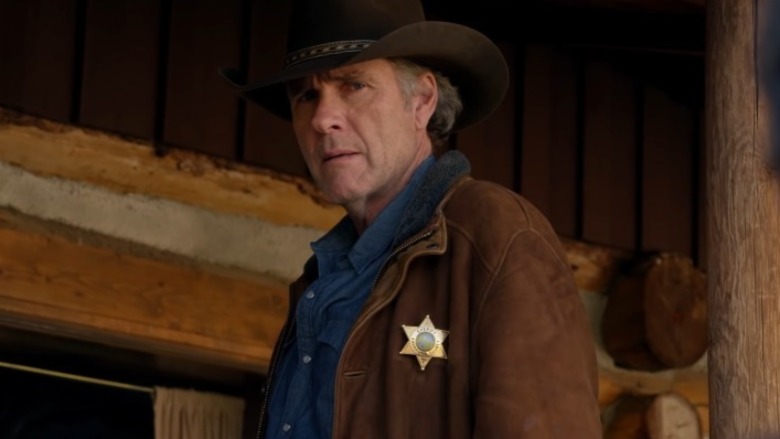 Netflix
If "Longmire" seems like a series for curiously dipping your toes into without fully committing from the wallet, the cheaper option may be to stream a few episodes of the first season. "Longmire" is available for episode rentals through YouTube, Google Play, Apple iTunes, and Vudu. However, the best option for this route is definitely Amazon Prime. You can stream single episodes of "Longmire" through this service, and Amazon Prime also gives the option to just buy any one season out of the series' six instead of just single episodes.
For those who want to completely binge-watch the entire series, there's no better option than its official home: Netflix. The streaming platform has all of the seasons available, and this makes complete sense, as it was Netflix that picked up "Longmire" after A&E canceled it. Thanks to Netflix, "Longmire" got three additional seasons before the platform finally called it quits after Season 6. Fortunately, the series did receive a proper ending with its final season.