Exclusive Clip: Bering Sea Gold's Kris Kelly Hilariously Teaches You Mine Etiquette
If you're keen to be in the know about mine etiquette, "Bering Sea Gold" mainstay Kris Kelly is the guy to turn to — just bear with him as he tries to pronounce the word "etiquette." 
The hit Discovery Channel reality TV series "Bering Sea Gold" returns today — Friday, April 30 — for its highly anticipated 10th season. For those uninitiated, "Bering Sea Gold" follows a handful of different boats and their captains and crew members as they embark on cold-water gold mining expeditions in the Bering Sea off the coast of Alaska.
In celebration of the series' return, Looper can share an exclusive clip from the upcoming episode of "Bering Sea Gold," in which expert diver and sea captain Kris Kelly shares the most important elements of underwater mining etiquette — from maintaining a safe distance between boats to avoiding talking about the gold you've hauled when you're done for the day. Kris makes the learning experience a hilarious one, as he fumbles the pronunciation of "etiquette" and the spelling of "buoys," cracks a few jokes, and sprinkles in a handful of profanities for good measure.
This will be an ongoing series-within-the-series for Kris, as he'll present a new segment of "Kris Kelly's Secret Guide to Mining" during each new episode of "Bering Sea Gold."
A lot to look forward to in Bering Sea Gold Season 10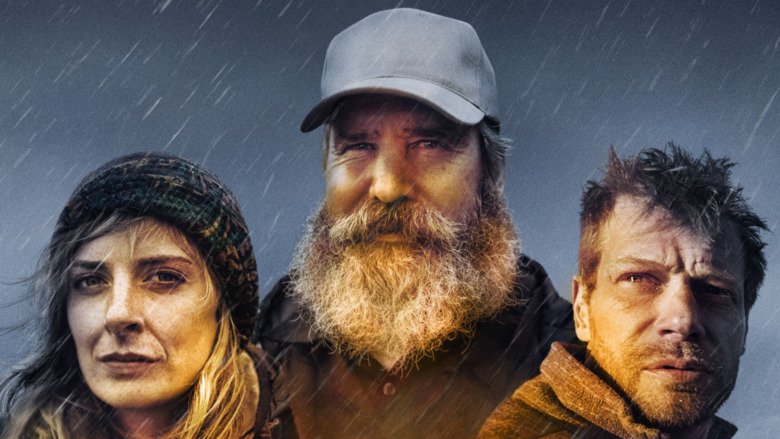 Discovery Channel
The newest season of "Bering Sea Gold" is a standard, non-ICE installment that chronicles the summer mining season in Nome, Alaska. (ICE installments of the show center on the spring mining season, and air in the fall under the title "Bering Sea Gold: Under the Ice.") According to Discovery Channel's press release for the new season, the price of gold has skyrocketed, presenting just as many challenges as it does opportunities. The Bering Sea will become a "free-for-all" battleground as everyone tries to sail away with the most gold.
Kris Kelly himself will have a unique focus in the new season of "Bering Sea Gold." He's located a new area to mine, and will take on what's been described as "the most ambitious chance of his mining career" as he heads to Elim, a remote town in Alaska home to fewer than 350 people, to live and work.
Elsewhere, Shawn Pomrenke is hoping to ally with Arctic Sea Mining's Dave Young, and plans to reach the Tomcod claim by reconfiguring the Myrtle Irene to end the summer mining season with more profit than he's ever achieved before. Zeke Tenhoff and Steve Riedel return to the fold as well — with Zeke crafting a unique type of dredge alongside his brother Sam and his friend Raven, and Steve focusing on building a rig to "secure a top-notch claim of his own." Like Kris has "Kris Kelly's Secret Guide to Mining," Steve has his own segment: "Weird Wild Wonderful World of Nome."
As for Emily Riedel and Vernon Adkison, they both have their eyes on specific prizes. Emily wants to build out her team with the most capable people Nome has to offer, and Vernon is risking it all for the illustrious Claim 56.
Catch the Season 10 premiere of "Bering Sea Gold" tonight, April 30, at 9 PM ET/PT on Discovery. Stream past episodes of the series on Discovery+, and keep up with the show on Facebook, Twitter, and Instagram.