Black Summer Season 2 Release Date, Cast, And Plot - What We Know So Far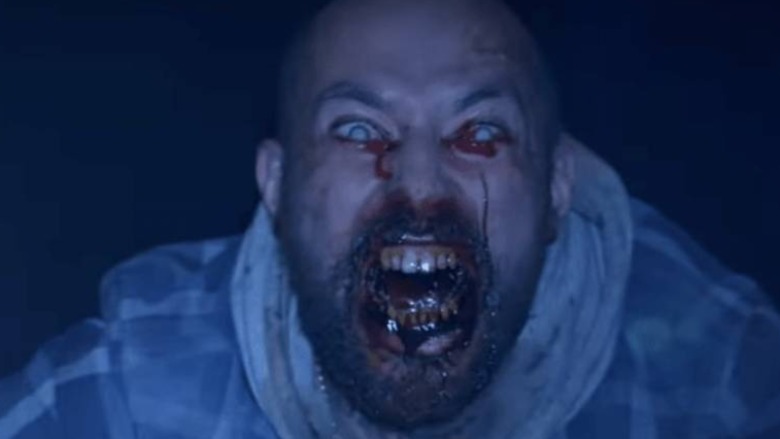 Netflix
Zombies continue to haunt the zeitgeist. The walking undead have remained some of the most popular movie monsters, and seeing how there's a seemingly endless world to explore when most of the population has become zombified, it's no wonder numerous television series have taken up what humans would have to do to survive in such a world. 
"The Walking Dead" is arguably the most popular zombie story, but for years, people have also been able to switch over to Syfy to check out "Z Nation," which ran for five seasons and followed a group of survivors hoping to find a cure for the pandemic that's overtaken the world. The show may have ended in 2015, but you can still take another trip into that world courtesy of the Netflix original series, "Black Summer," which is set in the same universe as "Z Nation."
The first season came out in 2019, and the show was promptly renewed for Season 2. Here's what we know so far about the next set of episodes.
What's the release date for Black Summer Season 2?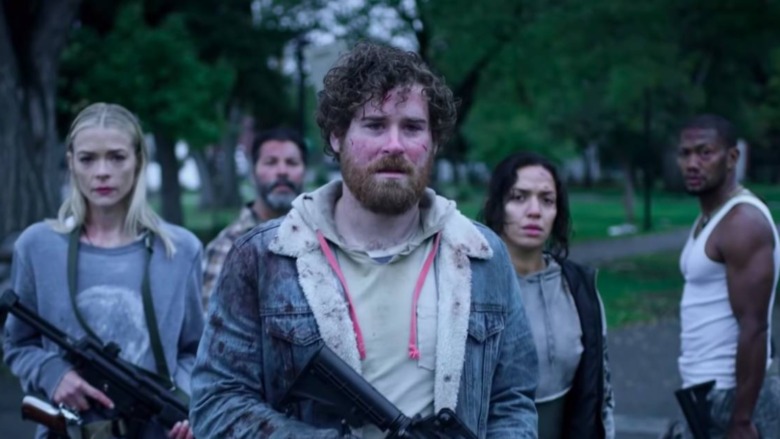 Netflix
According to the website What's on Netflix, "Black Summer" was just one of the many series that fell victim to a real-life pandemic in the form of COVID-19. The show had to suspend production and was reportedly only able to resume later into the year. We were able to find a Reddit post claiming production wrapped seemingly in October or November of 2020, but that's by no means an official source. 
Thankfully, Netflix cleared things up when they dropped the official trailer for Season 2, announcing concurrently that the episodes would begin streaming on June 17. The first season of the show came out way back in April 2019, so this represents a two-plus-year wait, which is fairly long for a Netflix original series. Fans likely understand the delay, and hopefully viewership remains high this summer.
Who's in the cast for Black Summer Season 2?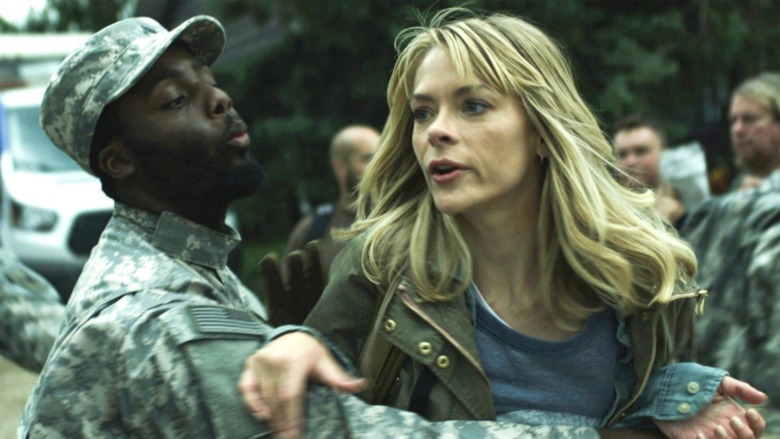 Netflix
With a zombie series, you can never be too certain which characters are going to stick around for very long, but we can be fairly confident Jaime King will return in the lead role of Rose. Throughout the first season, she's tracking down her daughter, whom she's eventually reunited with in the season finale. One would assume this dynamic will be a central focus in the upcoming season. 
Other characters who end up making it out of the first season alive who will likely return for more adventures with the undead include Spears (Justin Chu Cary) and Sun (Christine Lee). It's unclear whether Lance (Kelsey Flower) will make an appearance in future episodes seeing as how he fled from a pack of zombies in the last episode. We don't know if he was able to get away with his life or if he ended up being bitten. Regardless, more new characters are likely to come into the fold moving forward, helping to raise the stakes by adding more prospective victims for the zombies to hunt.
What's the plot for Black Summer Season 2?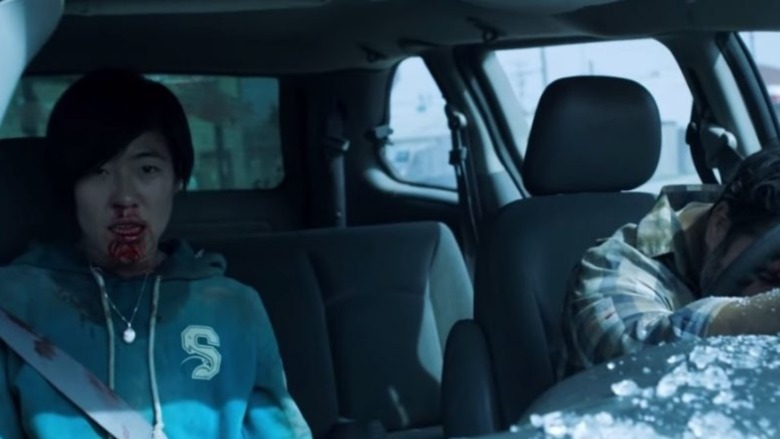 Netflix
There are plenty of plot threads in Season 1 of "Black Summer" that future episodes could explore. Rose may have been reunited with her daughter, but now she has the task of protecting her in a hostile world. There's also the question of Lance and whether he'll return to his original group or if he'll team up with another team of survivors. Ultimately, expect plenty more zombie action in the next season, and remember to never get too attached to any single character. 
Of course, you could always plumb the depths of the trailer for interesting hidden tidbits. Broadly speaking, the first peek at Season 2 suggests that "Black Summer" is heading for uncharted seasonal territory. That's right: winter is coming to "Black Summer" ... this June.
Star Jaime King promises a second season unlike anything you likely have in mind during an interview with ComicBook.com, where she says "What I can tease is that whatever you think is gonna happen, will not happen. It will always keep you on your toes... Every time I read the script, I just never expected to read what I was going to read." Fans have had a lot of time to play out scenarios "Black Summer" could take in their heads, and at the end of the day, there's a good chance the show's going to continue to defy expectations.