The James Patterson Thriller Flop Getting A Second Chance On Hulu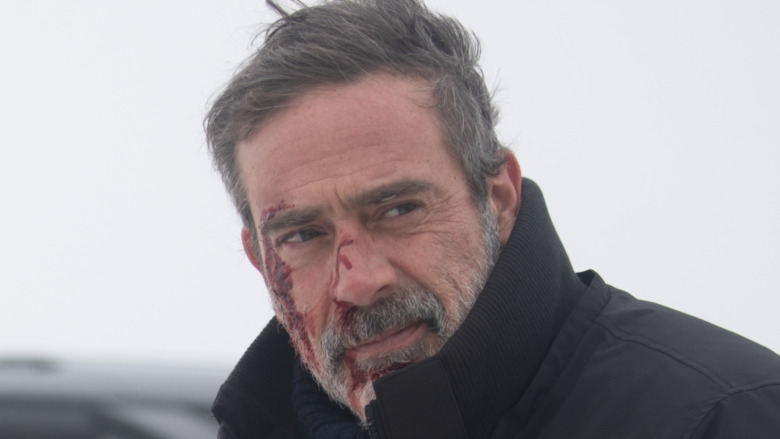 Good Films Collective
James Patterson is one of the world's bestselling authors, with readers buying more than 300 million copies of his page-turning thrillers, according to USA Today. He's written dozens of books across many different genres, often teaming up with co-authors. Patterson's work has been adapted many times, into movies like the Alex Cross films with Morgan Freeman, "Kiss the Girls" and "Along Came a Spider," and the CBS series "Zoo."
The most recent film adaptation of one of his novels is 2020's "The Postcard Killings," which is based on 2010's "The Postcard Killers," which Patterson wrote with Liza Marklund. The novel was a No. 1 New York Times bestseller that year. Marklund is Swedish, and the book was published at a time when Stieg Larsson's mega-hit "Millennium" trilogy was creating a lot of demand for other Scandinavian crime thrillers. It was Patterson's successful attempt to cash in on the Scandi-noir trend.
The film was scheduled for a small theatrical release on March 13, 2020, near the onset of the COVID-19 pandemic, but it wasn't really meant to be a theatrical film anyway; "The Postcard Killings" was released on-demand the same day, before the pandemic made simultaneous release for big movies a common thing. Box Office Mojo doesn't have any data for the film's domestic theatrical release, and it made just $181,415 internationally. But "The Postcard Killings" has found a new life on Hulu, where crime thriller fans are giving it a shot.
The Postcard Killings is a pulpy crime thriller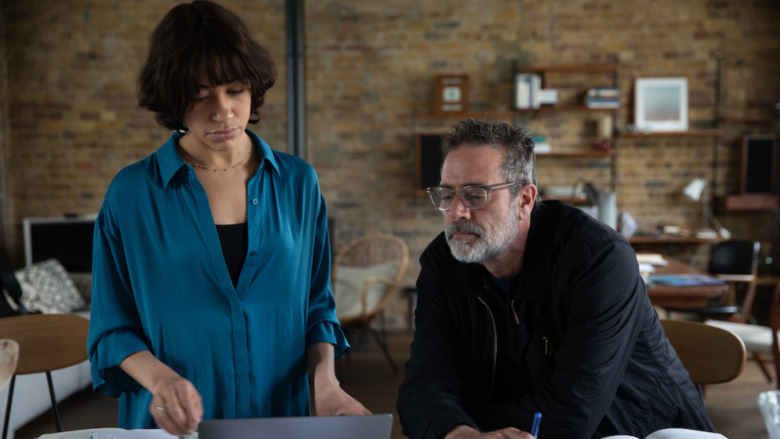 Good Films Collective
"The Postcard Killings" features "The Walking Dead" star Jeffrey Dean Morgan as Jacob Kanon, an NYPD detective who's investigating the murder of his daughter and her husband after they were killed and sadistically posed in a gruesome, classical art-inspired tableau while on their honeymoon in Europe. Kanon, working on his own, figures out that other newlywed couples are being killed in similar ways in other European cities, which means there are serial killers on the loose. He begins working with an American journalist living in Sweden named Dessie Lombard (Cush Jumbo) to track down the killers and get justice for his daughter.
The film got negative reviews from critics — Looper named it one of the worst movies of 2020 — and it has a 24% critics score on Rotten Tomatoes. Observer's Rex Reed described it as "a lurid, tasteless crime procedural" that's "more gruesome than I dare to describe." It hasn't performed much better with audiences, with a 37% audience score. "The Postcard Killings" was directed by Bosnian filmmaker Danis Tanović, who won the Academy Award for Best Foreign Language Film in 2002 for "No Man's Land." "The Postcard Killings" is certainly not as good as that film, but Jeffrey Dean Morgan gives a committed performance, and there's some very slick cinematography that makes the movie look better than the average direct-to-VOD thriller. If you go into it with appropriate expectations, you won't be disappointed.