The Fisherman Dramedy Hidden Gem You Can Find On Netflix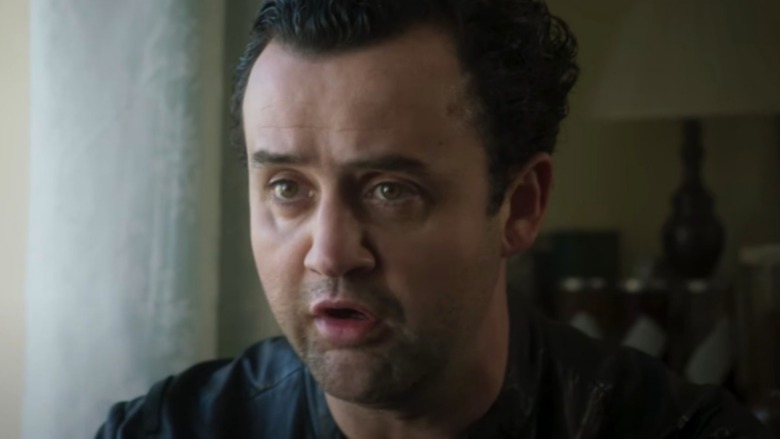 Entertainment Film Distributors
When artist Nathan Wells performed the jaunty tune "The Wellerman" on TikTok in January (via Uproxx), it spawned a surprising trend on the social media app that no one saw coming. The hashtag "ShantyTok" suddenly appeared across various platforms, and had everyone singing along to their favorite nautical-themed songs. Although the viral trend has died down over the last few months, there's a long tradition of shanty-singing that still continues in many parts of the world.
Some proud upholders of the sea shanty tradition are the members of Cornwall men's singing group, Fisherman's Friends. The group have been active since 1995, performing sea shanties and other folk tunes for the masses. The group's story was even told in 2019's "Fisherman's Friends," a movie based on the true story of how the group signed a record deal with Universal Records. The movie is now streaming on Netflix, and anyone who loves a heartfelt true story — or just likes to listen to a good shanty — should check out this underrated treasure of a film.
Fisherman's Friends is musical romp not to be missed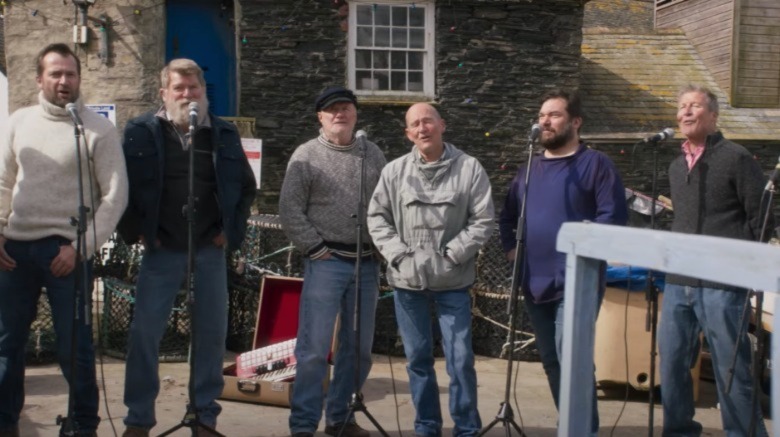 Entertainment Film Distributors
What begins as a stag weekend in coastal town Port Isaac, Cornwall, England, turns into an impossible mission when Danny (Daniel Mays), a London music executive, is tasked by his boss, Troy (Noelle Clark), with signing a local group of singing fishermen to their company's label. When Danny first puts the offer on the table to the weathered men, they laugh in his face, but soon Danny changes their mind by humbling himself and earning their trust. In turn, they help him with opening his heart to the ideas of love and community. The real problem comes when Danny learns an awful truth.
"Fisherman's Friends" tells a timeless fish-out-of-water tale (no pun intended) that will move watchers to both laughter and tears. It's filled with music, comedy, drama, and romance, along with a message of camaraderie and family that viewers won't forget.