What The Blind Side Doesn't Tell You About The True Story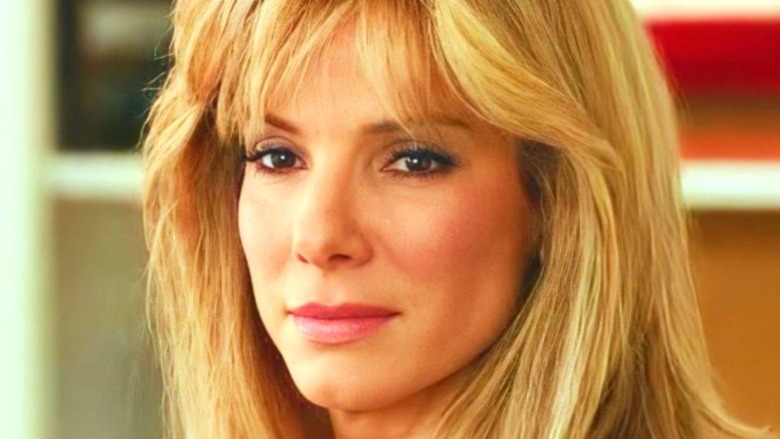 Warner Bros.
People who don't know a left tackle from a right guard or pass interference from holding can still appreciate movies about football. (Not to mention sports video games you'll probably enjoy even if you don't like sports.) Movie magic can turn every touchdown and tackle into a dramatically fraught situation. But often, it's the lives of the players off the field that grab you by the heartstrings. When sports provide a potential lifeline out of poverty, winning and losing isn't just a game, it's a matter of life and death. 
One of the most successful movies to explore the transformational power of sports is "The Blind Side." Upon its release, the film quickly went on to become the ninth highest-grossing movie in the U.S. in 2009, and earned Sandra Bullock a Best Actress Oscar. Bullock played Leigh Anne Tuohy opposite Quinton Aaron who portrayed Michael Oher. When the movie came out, Oher was in his first season in the NFL with the Baltimore Ravens — though he eventually won a Super Bowl with the team in 2013. But "The Blind Side" showcased his childhood growing up in poverty without parental support or a stable home. Soon enough, that all changed after Leigh Anne Tuohy and her family adopted Oher and helped him get to college, and then to the NFL.
Squeezing the first 18 years of a person's life into a two-hour, biographical movie is pretty difficult. ("Boyhood" might be the exception that proves this rule, and it's one of those movies that took forever to make.) And given how much Michael Oher had lived through by the time he reached high school, it's disappointing but perhaps not surprising that "The Blind Side" oversimplifies his journey. This is the true story of Michael Oher, and what he thinks of the movie about his early life.
The Blind Side movie oversimplifies Michael Oher's journey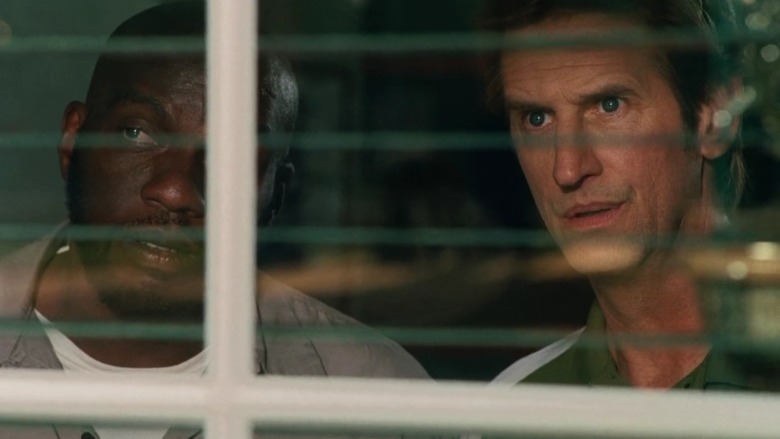 Warner Bros.
"The Blind Side" gives the bulk of the credit for Oher's rise from poverty to football star to the Tuohys. And, of course, to Oher's athletic abilities, football instincts, and determined personality, which were real. But it took many people from different parts of Oher's life to provide the support and opportunities he needed to achieve athletic stardom.
In his book "I Beat the Odds: From Homelessness to the Blind Side and Beyond," Oher credits some of his 11 siblings with protecting him when he was a child — he was his mother's sixth child. He also says that even though he and his siblings feared social workers because they didn't want to be separated, he now appreciates that his case worker did their best to not let him slip through the cracks. And although some of his foster homes were "less than ideal," as Oher put it in the book, some provided at least a measure of security. However, he would still try to run away to find his mom.
The movie does show that before Oher met the Tuohys, he was staying with an athletic coach from his public housing complex in Hurt Village, Tony Henderson (Hamilton in the movie), who helped Oher get into a private high school. In real life, it was Briarcrest Christian School, not Wingate.
To be fair to "The Blind Side," most of the movie takes place after Oher has entered Wingate. But that focus still pulls attention away from other people in his life who did try to help him, including his own family and people from his community.
Michael Oher already knew how to play football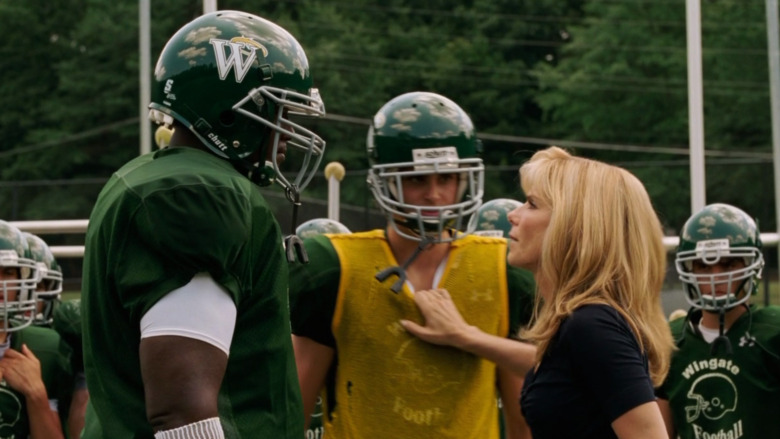 Warner Bros.
Michael Oher has one main issue with the Hollywoodized version of his life. Namely, it's the film's implication that he's unintelligent, rather than "a kid who had never had consistent academic instruction and ended up thriving once he got it," he wrote in "I Beat the Odds." Above all, Oher pointed out that unlike in the movie, he was already playing and studying football (and multiple other sports) when he met and moved in with the Tuohys.
In "The Blind Side," Oher meets the Tuohys shortly after getting into Wingate, through a friendship with their young son S.J. (Jae Head). It takes a condiment-oriented demonstration from S.J. and Leigh Anne Tuohy interrupting practice with a family-based metaphor, for Oher to figure out blocking. In reality, by the time Oher and the Tuohys connected, he was already running track and playing basketball — the sport he originally thought he'd go pro at — and football. The two parties met at various athletic events, and it was the Tuohy patriarch, Sean, who noticed Oher was couch-surfing without a stable home. Sean started paying for Oher's school meals, and then offered him a place to stay for one or two days at a time. Oher was invited to Thanksgiving, and finally, Leigh Anne asked him to stay permanently.
Since Oher retired from the NFL in 2017, he's set up a foundation called Beat the Odds Inc., which helps children from underprivileged backgrounds achieve their own dreams. He also launched an app, Good Deeds, which helps to connect people with resources to those who need them. "There are so many other people out there like me, so I have an obligation to continue to show them the way in," Oher told People Magazine.