Will There Be A Bones Revival?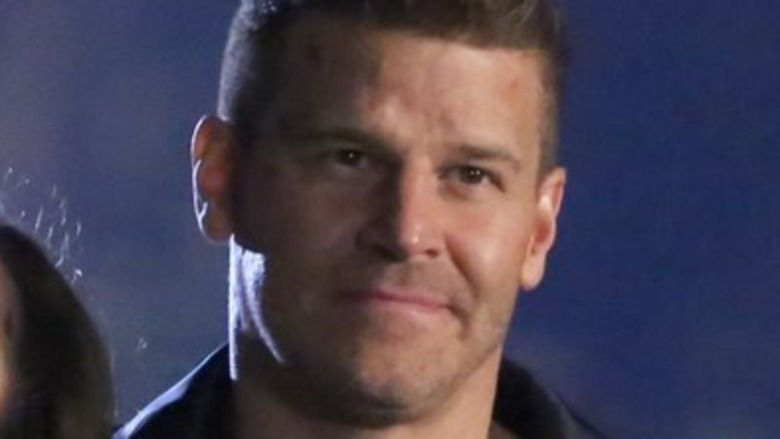 20th Television
The revival and reboot phenomenon has been going strong in the land of television. Most recently, we've been teased with a revival of "Sex and the City," a new twist on "How I Met Your Mother," and a "Queer as Folk" reboot. That's in addition to shows like "Punky Brewster" and "Saved By the Bell," which just finished airing their respective revivals. With the exception of "HIMYM," most of the shows getting a second life have been off the air for over a decade. 
But one series, "Bones," which only ended in 2017, was already generating revival talk before its series finale even aired.
Starring Emily Deschanel as Temperance "Bones" Brennan and David Boreanaz as Special Agent Seeley Booth, "Bones" managed to entertain for 12 seasons, with viewers tuning in each week to see how the duo, and their colleagues, solved their latest case. As the final season approached, executive producer Michael Peterson spoke with TVLine to express his hope for a "Bones" future. Peterson said he would not rule out a revival or reunion, saying "99.9999% of the people here would rush to return." However, 99.9999% isn't 100%, and there are some key hurdles standing in the way. 
David Boreanaz may be an obstacle in a Bones revival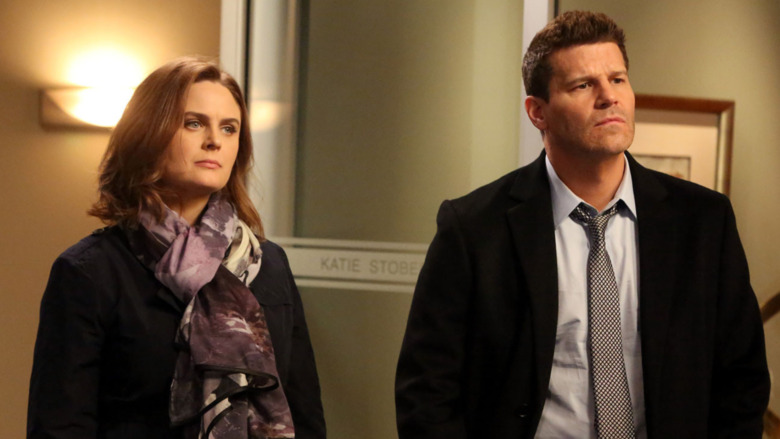 20th Television
While Peterson's hopes to continue a show he loves are understandable, there is one member of the cast who might not be rushing to return. David Boreanaz is one of the hardest working men in television. He's worked continuously as a lead since the debut of "Buffy the Vampire Slayer" in 1997, and he is currently the lead on CBS' "SEAL Team," which is waiting to find out if it's been renewed for a fifth season. And though he's known as a hard worker, the actor does have a policy of "not looking back." 
A few months before "Bones" wrapped, Boreanaz was asked about the future of "Bones" during a Television Critics Association panel. The actor's response, via The Hollywood Reporter, left little room for confusion regarding his stance. In the interview, he said, "I don't like reunions, and I don't like to go back." Given his impressive run of nearly 25 years as a leading man on TV, that approach seems to be working.
When the same question was put to his co-star, Deschanel said that, for her, it was too soon to talk about returning to the role. "We need to have some time pass before we consider that," she explained. Though she took a break after "Bones" ended, Deschanel joined TNT's "Animal Kingdom" in 2019 in a recurring role. Her involvement in the fifth season, which is slated to premiere this summer, is suspected but not confirmed.
Given Boreanaz and Deschanel's commitments to other projects, and the former's reluctance to backtrack, it is unlikely that a "Bones" revival or reunion is coming in the near future.