The Bones Fan Theory That Was Confirmed About Brennan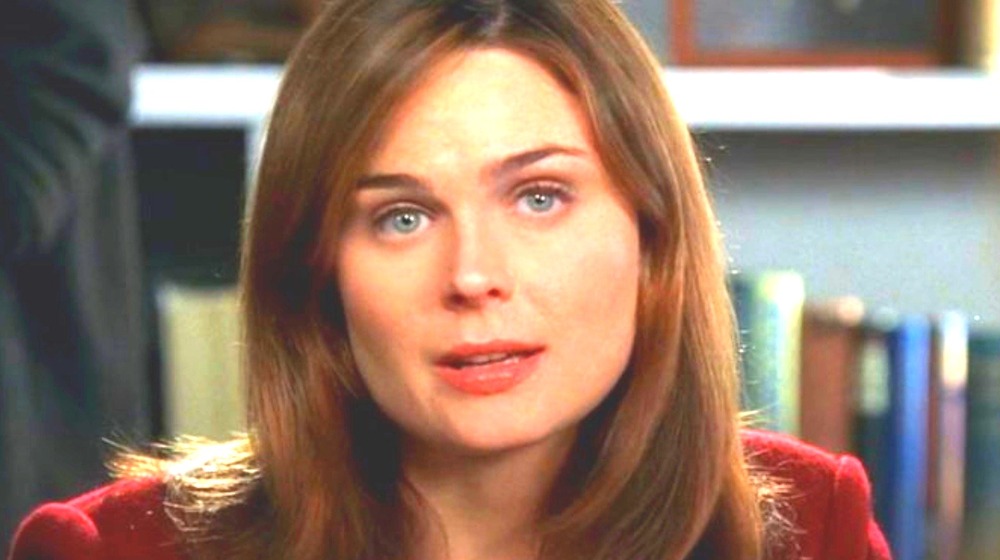 Fox
FOX's Bones, the procedural crime drama series starring Emily Deschanel as Dr. Temperance "Bones" Brennan and David Boreanaz as FBI Agent Seeley Booth, is one of the network's longest and most loved TV shows. Based on a book series from author Kathy Reichs, the series ran for an astounding 12 seasons with 246 episodes.
As USA Today's reflective article on the series pointed out, fans were enamored with the onscreen organic chemistry between Brennan and Booth, as well as the interesting criminal cases the pair found themselves solving. With such love from the audience, it's no wonder that the series spawned a number of fan theories that are still discussed despite the show ending in 2017. 
Some ideas, like a particular one dealing with the possibility of a new Gormogon, are probably still up for debate. Yet there is one fan theory about Brennan that carries more weight, as it's been confirmed by the TV series' creator and its lead actress.
Brennan does have an undiagnosed Autism Spectrum Disorder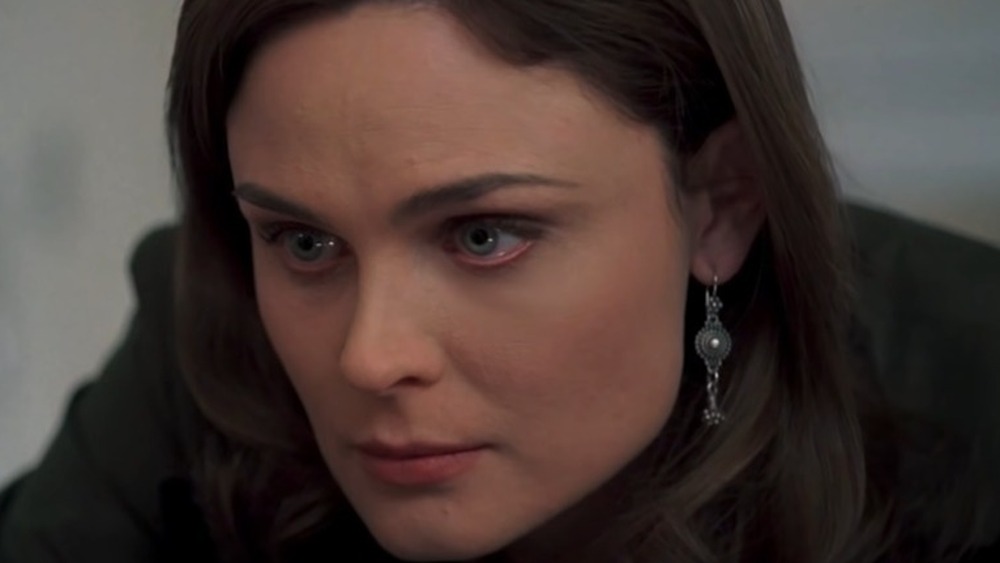 Fox
Via Screen Rant, fans had long suspected that Dr. Temperance "Bones" Brennan has undiagnosed Asperger's Syndrome due to her awkward social skills, obsessive focus, and high intelligence. According to the National Institute of Neurological Disorders and Stroke, Asperger's syndrome is an autism spectrum disorder(ASD) that is often defined by greater or lesser impairment in communication skills, high intelligence, an obsessive interest or focus in one topic, and certain repeated patterns in behavior.
The fan theory about Dr. Brennan proved to be true, as The Star-Ledger revealed that series creator Hart Hansen based the character on a friend with ASD. However, they chose not to diagnose her onscreen in order to appeal to a broader audience on network television. In addition, actress Emily Deschanel told Entertainment Weekly that if Bones had been on cable instead of a major network, her character would have likely been diagnosed.
"If it was a cable show, she would have had Asperger's," Deschanel said. "I've heard from younger people who are on the spectrum or have Asperger's themselves that they loved seeing a character who was not dissimilar from them portrayed on television, so that makes me happy to represent that. I know we weren't truly representing someone with Asperger's exactly, but there are qualities that Brennan has."
Fans may be glad that theory turned out to be true; however, it would have meant so much more if the show had officially diagnosed Dr. Brennan on screen.