Jon Cryer Has A Perfect Response To National Superhero Day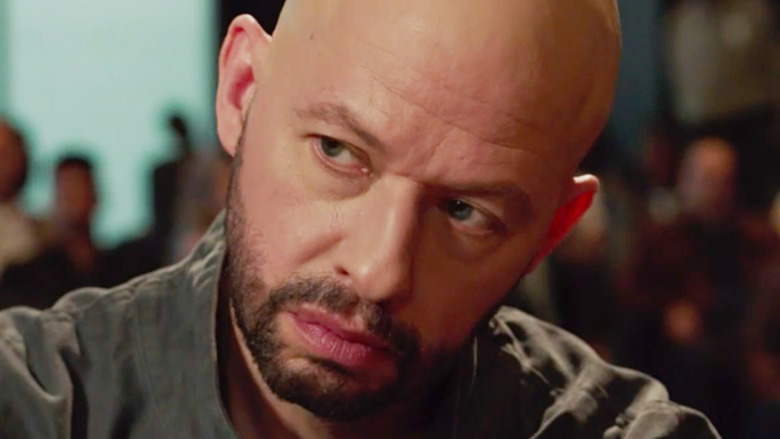 The CW
Today, April 28, is National Superhero Day. According to Republic World, Marvel employees created the holiday in 1995, and it's been a day to celebrate superheroes — both fictional and real-world — ever since. With superheroes playing such a big role in today's pop-cultural landscape thanks to the dueling Marvel and DC universes both on the silver and small screens, it's never been a better time to celebrate — unless you're a supervillain, that is. 
Plenty of people have been recognizing the holiday with tributes to their favorite heroes, from Chadwick Boseman's Black Panther to Marvel founder Stan Lee himself. When comic book and "Supergirl" writer Jay Faerber posted to his Twitter account an image of DC superheroes from the Arrowverse, it prompted a quick and succinct one-line response from Jon Cryer, who plays Lex Luthor in the CW's "Supergirl" and other Arrowverse series. 
Lex Luthor is not impressed
In a quote-tweet of Jay Faerber's post, Jon Cryer wrote, "Meh," followed by an emoji of a bald-headed man — much like himself as he appears on "Supergirl" and within the Arrowverse at large.
Fans loved the reference and expressed support for Cryer's on-target reference, using GIFs of characters giving the chef's kiss and raising a glass to Cryer. One Twitter user, @kaguado, astutely pointed out that there would be no superheroes to celebrate on National Superhero Day if it weren't for Lex Luthor: "Let's face it, without a supervillain like you, they are all unemployed." Another Twitterer, @GhostT2K, argued that Lex Luther should be considered a superhero, considering that he helped save the multiverse in "Supergirl." 
A couple of users speculated that, in a plot twist, Cryer was actually the one taking the group photo. Generally, though, the comments on Twitter showed that there's plenty of love out there for the supervillain, without whom the superheroes of the day would just be sitting around twiddling their thumbs. Perhaps a National Supervillain Day is in order?