Oscar Winner Chloé Zhao Reveals What Making A Marvel Movie Is Really Like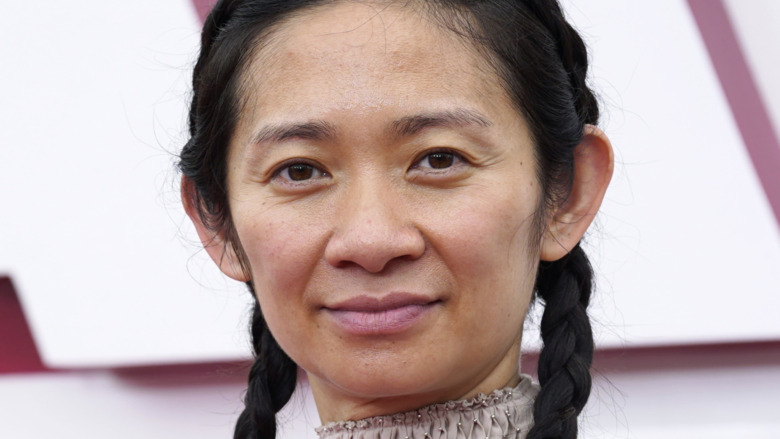 Pool/Getty Images
Chloé Zhao is one of the most exciting film directors working today. She earned widespread acclaim for her first two features — "Songs My Brothers Taught Me" and "The Rider." It proved to just be the beginning, as the filmmaker's seeing some of the greatest reviews of her career so far thanks to "Nomadland," a hauntingly beautiful portrait of people finding a way to live outside of the constraints of capitalism. The film won Best Picture at the 2021 Oscars and earned Zhao herself the Best Director statue, making her the first woman of color and second woman ever to take home the prize. 
Fans of Zhao's work won't have to wait too long to see what she does next, as she already filmed the Marvel Cinematic Universe entry "Eternals" before her Oscar win. It's a major departure from her previous work, seeing as "Nomadland" had a budget of less than $5 million (via The Numbers) while Marvel movies have budgets within the hundreds of millions. At first, it may seem unconventional that a visionary like Zhao would want to enter the MCU machine where her vision might be hampered, but as she recently told Variety, Marvel was rather accommodating to ensuring she was able to make the movie she wanted.
Chloé Zhao says it was an 'incredible experience' working with Marvel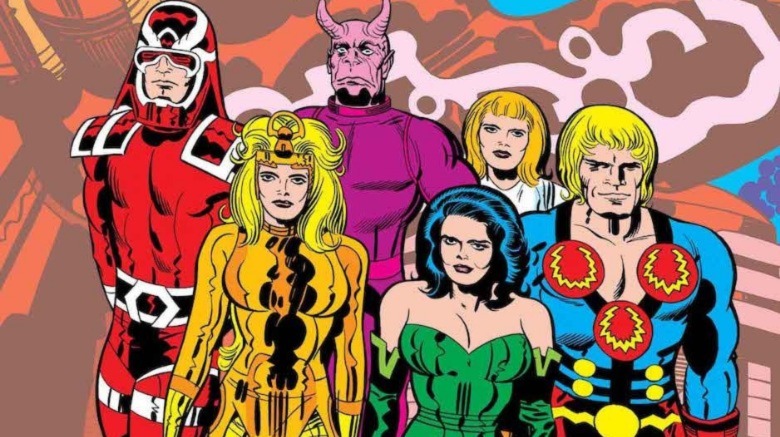 Jack Kirby/Marvel Comics
According to the Variety piece, which includes quotes from Marvel Studios president Kevin Feige, Zhao has wanted to get into the Marvel fold for a while, and at one point, she was even in contention to direct "Black Widow." Feige explained that it was Zhao's pitch of pursuing a "very bold and very ambitious, sprawling 7,000-year story of humanity and our place in the cosmos" — as well as a commitment to practical effects when possible for "Eternals" — that convinced him to pursue the otherworldly project. 
"It's just been such an incredible experience working with the team at Marvel," Zhao told Variety. She followed this up with an interesting comment: "I want to be careful saying 'my vision,' even though I do want people to know they did support what I wanted to do. I want people to know that. But I also want to make sure they know that I got the support of this incredibly talented team, some of the most talented artists in the world. And it really is a village to make this film, but they did let me lead. Yes." As expected, there were plenty of cooks in the kitchen with something as massive as "Eternals," but it's good to hear this will still be a Zhao movie through and through.
The filmmaker went on to discuss how Marvel accommodated the tight-knit setting she typically prefers: "[Marvel] very much adapted how to run the set the way that I wanted to work. I'm still surrounded by 25 people. They just have armies, and each of them knew they needed to keep the army away." In the past, many directors have walked away from Marvel properties (most notably Edgar Wright with "Ant-Man") because they didn't want to work within such strict confines. It sounds as though Marvel Studios has learned to back off a little bit, and more than likely, the result will be one of the most beautifully-shot MCU films ever when "Eternals" drops on November 5, 2021.