The Surprising Reason There's A New Top Film On Rotten Tomatoes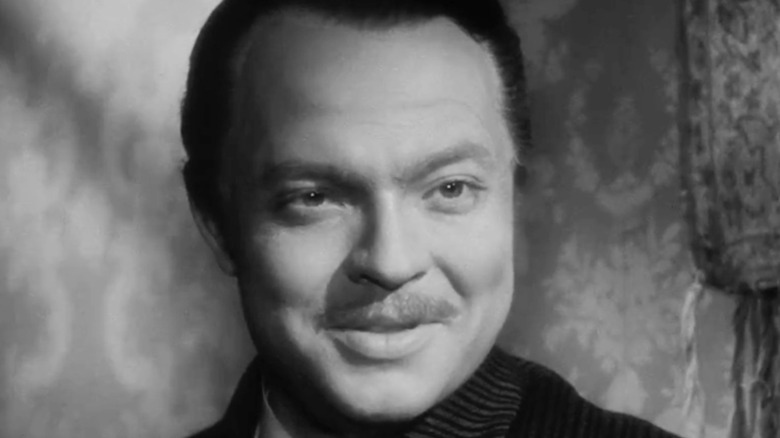 RKO Radio Pictures
For decades, Orson Welles' magnum opus "Citizen Kane" has been widely considered the greatest film of all time, due in part to its innovative visuals and creatively fragmented storytelling. Soon after the drama flick's premiere at the Palace Theater in May 1941, New York Times film critic Bosley Crowther wrote that "[Citizen Kane] comes close to being the most sensational film ever made in Hollywood." The movie still sits atop AFI's list of the greatest films ever made, as well as in the number-one spot in a recent BBC film critics poll.
However, the much-lauded film was recently knocked off its top spot on Rotten Tomatoes — dropping from a flawless 100% critics rating to a 99% rating, which is still incredible but no longer perfect. There's now a new highest-rated movie on the review aggregator site, and the reason why "Citizen Kane" got knocked out of the place it held for years might surprise you. 
A review from 1941 caused Citizen Kane's Rotten Tomatoes score to drop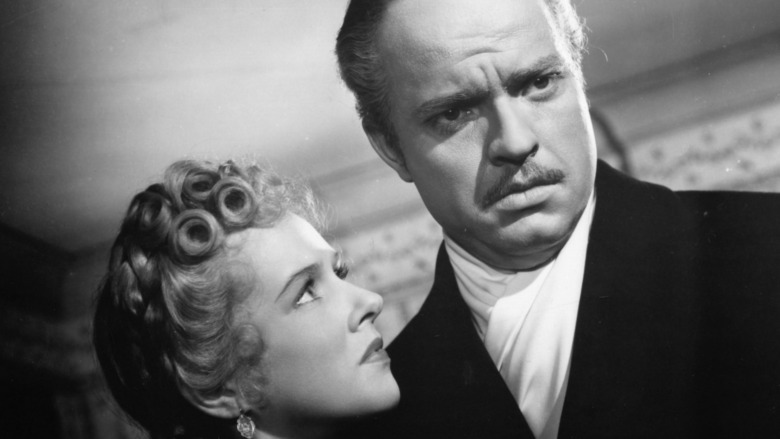 RKO Radio Pictures
No matter how many years pass, it seems an artist is never safe from a critic's harsh opinion. Sadly, this is the case for "Citizen Kane," as a recently unearthed review of the movie is making a dent in the film's legacy 80 years after it was published. That's right: A negative "Citizen Kane" review from 1941 was recently added to Rotten Tomatoes, causing the movie to fall from its top spot.
Twitter user @Caulimovirus revealed in a tweet that the popular film review site "literally dug up an 80 year old negative review of Citizen Kane and now the movie no longer has a 100% fresh rating." The Chicago Tribune's review from May 7, 1941 was written by a writer going under the pseudonym of Mae Tinee (a pun on "matinée"), a collective byline that critics wrote under for decades. The headline reads, "Citizen Kane Fails to Impress Critic as Greatest Ever Filmed."
According to the review, "experts" of the time were calling the movie "the greatest movie ever made." The reviewer, despite calling it "interesting" and "different," goes on to write its "sacrifice of simplicity to eccentricity robs it of distinction and general entertainment value." Ouch.
Paddington 2 is holding strong with its 100% Rotten Tomatoes ranking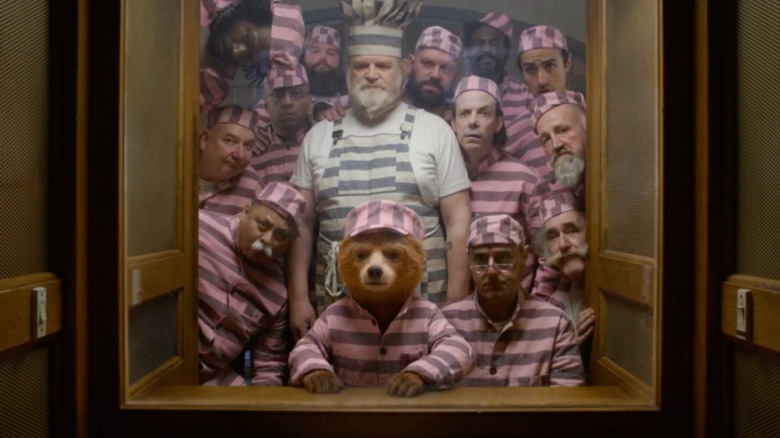 StudioCanal
With "Citizen Kane" no longer in first place on Rotten Tomatoes, there's a new champion: the much-beloved "Paddington 2."
The live-action animated sequel about a friendly bear who's framed for theft and gets sent to prison, "Paddington 2" is holding tight to its 100% fresh rating on Rotten Tomatoes. Though the film isn't technically number one on the site's list of top movies (that honor goes to "It Happened One Night"), Paddington 2 has the highest rating for a film reviewed more than 200 times and higher rating than "Citizen Kane."
In addition to the Twitter frenzy surrounding "Paddington 2," the film's writer and director, Paul King, weighed in on scoring a higher rating than the 1941 classic. "It's extremely lovely to be on any list, which includes 'Citizen Kane,' but it is obviously quite an eccentric list that goes from 'Citizen Kane' to 'Paddington 2,' so I'll try not to take it too seriously," King said (via The Hollywood Reporter). "I won't let it go too much to my head and immediately build my Xanadu. But I have been cooking up a model just in case." Xanadu was the fictional home to Charles Foster Kane and if King does decide to build a Paddington-inspired replica, we'd understand.
As for Paddington's reaction to the news, the little bear wrote on Twitter, "I do hope Mr Kane won't be too upset when he hears I've overtaken him with rotten tomatoes."