The Movie Like Ready Or Not That Horror Fans Need To Watch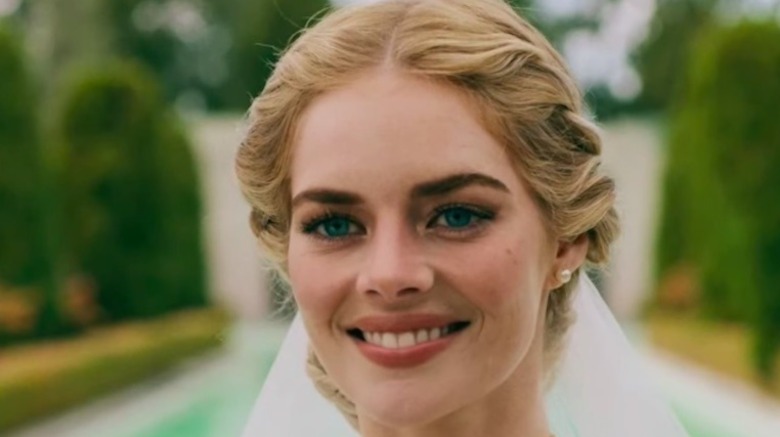 Fox Searchlight Pictures
Directed by Matt Bettinelli-Olpin and Tyler Gillett, the black comedy-horror film "Ready or Not" came out in August of 2019. Writers Guy Busick and R. Christopher Murphy seamlessly blended comedy into the overarching horror genre to make a captivating film that is both horrifying and darkly hilarious.
It follows Grace (Samara Weaving), a young woman who, after getting married, must partake in the wedding night ritual of her new husband Alex's (Mark O'Brien) new family. The ritual declares that anyone marrying into the Le Domas family must choose a game at random to play with the rest of the family members. While this all sounds harmless enough, there is a catch — if the participant chooses Hide and Seek, then the rest of the family must hunt down and kill their new in-law or, as they believe based on a family legend, they will all die suddenly at dawn. When Grace becomes the first new in-law in decades to choose Hide and Seek, the family begins their sadistic game in spite of Alex's protests.
"Ready or Not" — which holds a high 88% score on Rotten Tomatoes — was praised for its elements of satire, use of horror tropes, and sharp absurdist writing. Some have even named it one of the best horror films of 2019. If you're one of the many fans of "Ready or Not" and need something similar to watch next, look no further.
Villains is another comedy horror film that hits the mark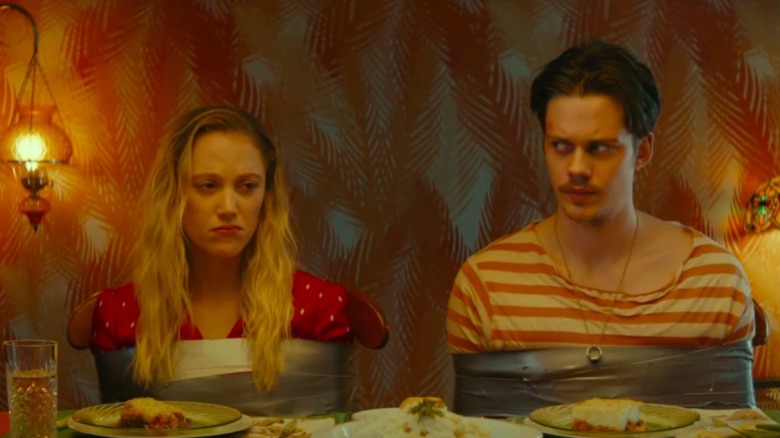 Gunpowder & Sky
With a similar satirical tone and a plot that weaves between funny and freaky, "Villains" will surely satisfy the fans of "Ready or Not" who want unconventional and smart stories in their horror films. Written and directed by Dan Berk and Robert Olsen, "Villains" stars two actors familiar with the horror genre — Maika Monroe from the chilling "It Follows" of 2014 and Bill Skarsgård of the 2017 remake of "It." Monroe and Skarsgård play a couple, Jules and Mickey, who, after robbing a gas station and then promptly running out of gas, find themselves trapped in a nearby house where an older married couple, Gloria (Kyra Sedgwick) and George (Jeffrey Donovan), are hiding a dark and twisted secret.
Much like "Ready or Not," much of the praise of "Villains" goes directly to its smart writing and keen tone, especially when it came to the characterizations of each of the four leads. In their review, The Observer noted that "the humor derived from the unfailing ineptitude of all four villains [was enjoyable]." The outlet added that they were "sort of sorry to see them go" as the main characters individually met their fates.
Further, Screen Queens called it "an absurdly fun time" with "knockout comic timing" — much like "Ready or Not." It sounds like the two would definitely pair well for a dark comedy-themed horror double feature.