The Character Everyone Forgets That Cyndi Lauper Played On Bones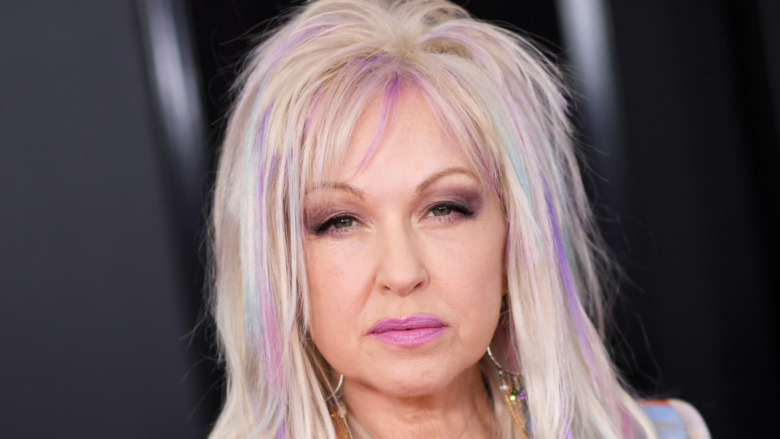 Dimitrios Kambouris/Getty Images
Everyone remembers Cyndi Lauper's chart=topping pop hits from the 1980s, but few realize that she's managed a successful acting career alongside concert tours and award-winning Broadway stints. 
Lauper won an Emmy in 1995 for Outstanding Guest Actress in a Comedy Series for her portrayal of Marianne Lugasso in "Mad About You" (she recurred in the role across four appearances during the show's run from 1993-1999), and co-starred with Jeff Goldblum and Michael J. Fox in the cult comedies "Vibes" and "Life with Mikey," respectively. She had a guest stint as Ms. Petuto in the series "That's so Raven," appeared as Vanessa Nero on CBS' "Magnum PI" reboot, and has played herself in series that include "Young Sheldon" and "The Simpsons."
Fans of the hit medical drama series "Bones" might not realize that Lauper had a recurring role on the show – and even made a special appearance at Booth and Brennan's wedding.
Lauper stuck around for a while as Avalon Harmonia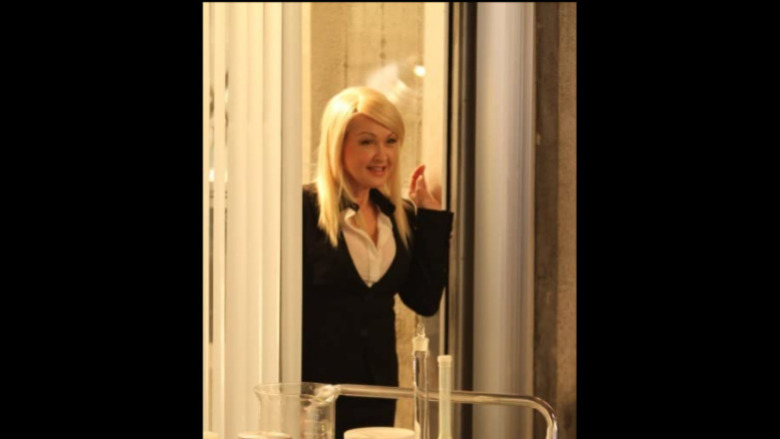 Fox
From 2009 to 2017, Lauper appeared on "Bones" as Avalon Harmonia. "You can't argue with what's in the cards," she says to Seely Booth during the Season 12 episode "A Day in the Life," a good motto for such an honest and altruistic character.
Avalon was brought on the show as a psychic for Angela Montenegro (Michaela Conlin) during the Season 5 episode "Harbingers in the Fountain." It was soon revealed that Avalon had an intimate connection to the case of the week – her twin sister, Jenny (also portrayed by Lauper), was among members of a cult killed by antifreeze poisoning and buried under a fountain. The culprit was proven to be Tom Fargood, leader of the Harbingers of the New Day. 
Avalon and her tarot readings soon became an asset to Bones and Brennan. She appeared four more times during the series' run, most importantly in the Season 9 episode "The Woman in White." It's Avalon who serenades Booth and Brennan at their wedding with the famous tune "At Last" - which also happens to be the lead single from Lauper's real-life cover album of the same title.