The Underrated Animated Film You Can Stream On Hulu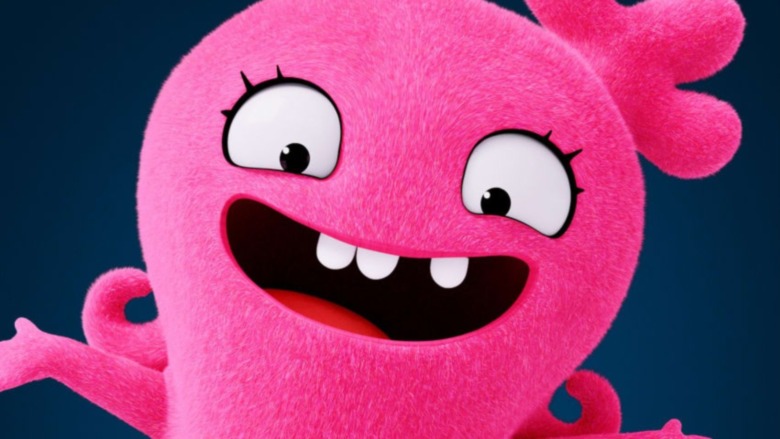 STX Entertainment
With the large number of streaming platforms now available, there is no shortage of kid-friendly content for adults to share with the youngsters in their lives. Gone are the days of sitting in front of the television, clicking through and hoping a good show is on, or rewinding your VHS tape to rewatch a favorite movie. Now, children can put on their favorite streaming site of choice, and enjoy the same infinite option-induced decision paralysis experienced by their parents.
Hulu, arguably Netflix's first major rival, has been continuing to showcase great content for children, including beloved classics and some forgotten gems. One from the latter category is "UglyDolls," the 2019 animated film that is now being rediscovered. The film, based on the plush toys of the same name, was panned by critics and audiences alike when it came out; it currently holds a paltry 27% Tomatometer score and 54% audience consensus on Rotten Tomatoes. You can be the judge as to whether that early assessment was too harsh. Now that the film is finding new life on Hulu, children and adults alike are discovering a sweet, simple tale with a strong moral core.
UglyDolls teaches children that they are beautiful as they are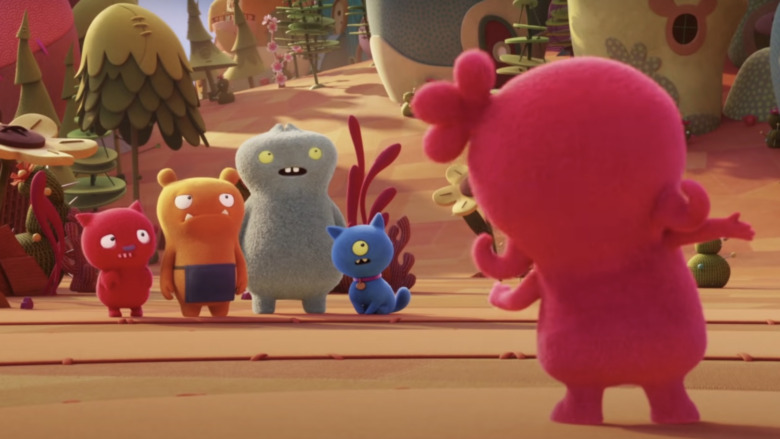 STX Entertainment
"UglyDolls" tells the story of a hidden universe called Uglyville, where deformed dolls discarded from the toy factory end up. One doll named Moxy dreams of the "Big World," where she hopes to be chosen by a child. When the "Pretties" at the Institute for Perfection tell her she isn't good enough, Moxy is devastated. However, she and her friends learn that they are perfect just the way they are, and that their flaws are what make them special. 
The film's heartwarming lesson makes it a great watch for children, but it's the film's start-studded cast that really elevates the project. "UglyDolls" features the voice talents of "American Idol" winner Kelly Clarkson, MCU aspirant Janelle Monáe, and "American Horror Story" vet Emma Roberts — not to mention: Nick Jonas, Pitbull, Blake Shelton, Wanda Sykes, Gabriel Iglesias, Wang Leehom, Bebe Rexha, Charli XCX and, obviously, Lizzo. Unsurprisingly, with such great musical talents involved, "UglyDolls" has an amazing soundtrack, including the single "Beautiful and Broken" by Clarkson.
For anyone young or old looking to be reminded of how special they really are, "UglyDolls" is the perfect watch. Find it streaming on Hulu.