The Real Reason Garcia Does Community Theater In Criminal Minds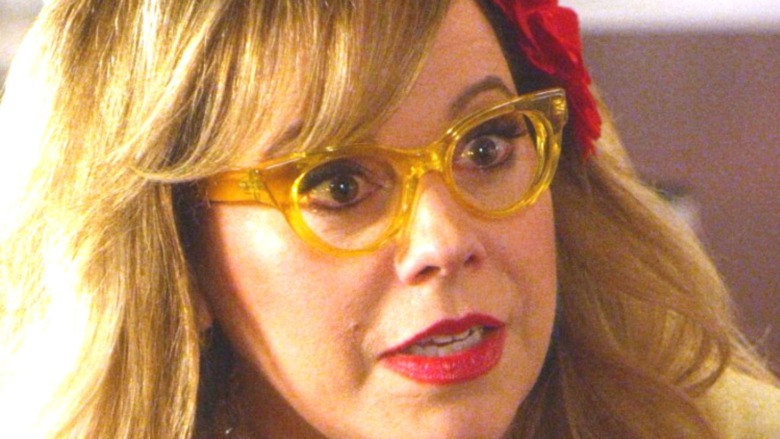 CBS
2020 was the end of the line for the exemplary police procedural "Criminal Minds." After 15 seasons and 324 episodes, the show went off the air (though it will return on Paramount+), and the series gave fans years of entertainment they can continue to enjoy for years to come. 
Part of what kept fans coming back all those years wasn't necessarily the crime-of-the-week format. It was the intriguing characters who had years of development at their disposal, allowing fans to feel like they were revisiting old friends every Wednesday night. Nowhere was that more apparent than with Penelope Garcia, as played by Kirsten Vangsness, who appeared in all but one episode of "Criminal Minds" throughout its run. 
She was never afraid to speak her mind, and as seen in the Season 9 episode "Demons," she was more than capable of taking down a killer when it came time to protect her friends. Of course, fans could connect with her on a more personal level when it came to her hobbies and interests, including her love of community theater. It's an odd quirk and not the kind of hobby you tend to see TV characters have, but there's a very good reason why the activity is perfect for Garcia.
Penelope Garcia is a thespian because Kirsten Vangsness does theater in real life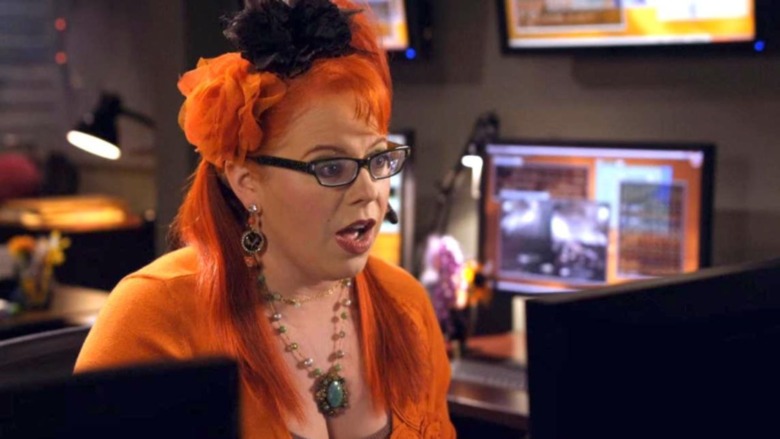 CBS
Penelope Garcia certainly dresses as though she has some artistic acumen, but given her chosen profession, viewers may not immediately assume she spends her free time rehearsing plays. As it turns out, it's a great way to unwind, and the reason Garcia has the hobby is that actress Kirsten Vangsness is an accomplished performer onstage in the real world. She's been involved in theater from a very young age, starting out when she was just a kid to overcome shyness (via Matt Pomroy). It proved to be a fruitful endeavor, as she soon made a name for herself within acting circles in Los Angeles, landing the role of a lifetime as Penelope Garcia on "Criminal Minds."
Vangsness hasn't forgotten her roots on the stage, as she continues to be active in the theater community, including being a playwright. She wrote a play titled "Cleo, Theo & Wu," which premiered at the Theatre of Note in Los Angeles. But it isn't always easy juggling between the two mediums. While laymen may assume it's all just acting, she explained to Neon Tommy how it has its share of challenges: "It's the practice of learning to adjust. When I'm at work, sometimes I've talked too loud and the sound guy's like, 'Kirsten, why are you talking so loud?' and then sometimes when I'm acting [on stage] people go, 'Why are you whispering?'"
She's been staying busy. In the aftermath of "Criminal Minds," Vangsness put up a different play in L.A., according to an interview she did with Parade. Her greatest performance yet may still be to come.