This Oscar-Winning Movie Is Already Getting A Remake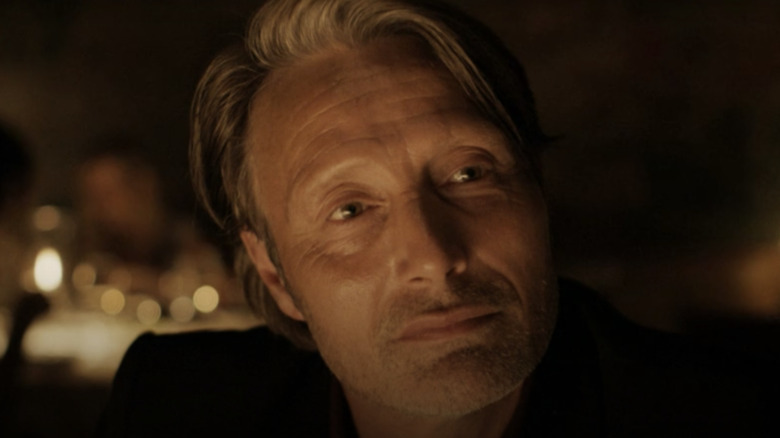 Nordisk Films/Hulu
"Another Round" emerged as one of the breakout hits of this year's awards season. After making its world premiere at the Toronto International Film Festival in September 2020, the foreign language film went on to receive nearly universal praise from both critics and casual filmgoers alike. Written and directed by Danish filmmaker Thomas Vinterberg, the film follows four high school teachers as they begin working together to test a theory that they will improve the quality and enjoyment of their lives by constantly maintaining a level of alcohol in their blood. Its ensemble cast is led by Mads Mikkelsen, who has received worldwide acclaim for his performance in the film.
"Another Round" collected a number of prizes at various awards shows and film festivals over the past handful of months (via IMDb). Its awards season run culminated this past weekend, though, when it won the Academy Award for Best International Feature Film, with Vinterberg (who was also nominated for Best Director) accepting the award.
It looks like Hollywood's love for "Another Round" hasn't quite run out yet, either.
An English-language remake of Another Round is in the works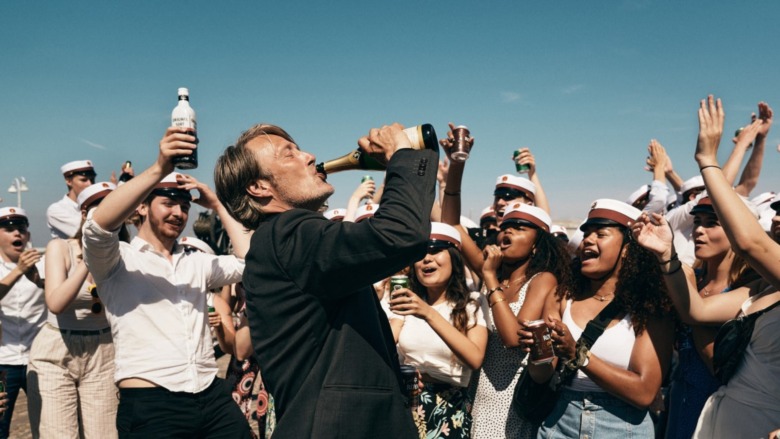 Nordisk Films/Hulu
According to The Hollywood Reporter, an English-language remake of "Another Round" is currently in development. The news comes just a few days after the film won its Best International Feature award at this year's Oscars, with Endeavor Content, Makeready, and Leonardo DiCaprio's Appian Way having reportedly picked up the rights to an English-lanauge remake. It's said that DiCaprio could potentially star in the remake, presumably in a version of the role played by Mads Mikkelsen in the original film. The remake will also be executive produced by "Another Round" director and co-writer, Thomas Vinterberg.
The news of a remake being developed so quickly after the original film's release was met with some skepticism by fans and film critics online. Vinterberg, however, seems optimistic about the potential for a DiCaprio-led remake, telling IndieWire that the project is "in the hands of the finest actor you can get" who has "made very intelligent choices throughout his career." He went on to say that he's "full of hope and curiosity" about what DiCaprio and company might have in mind for it.
Even if development on the remake goes smoothly and Leonardo DiCaprio does end up starring, the English-language take on "Another Round" is still ostensibly a few years away. Fortunately, in the meantime, the original film is available to stream on Hulu in the U.S. and available to rent online for everyone out there who might be curious to see what all the fuss is about.