The Big Change At The 2021 Oscars That Some Fans Hated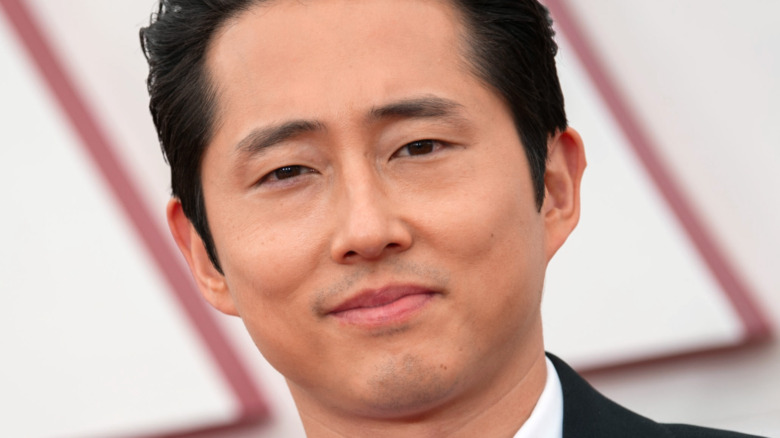 Handout/Getty Images
The Academy Awards can be pretty rigid about adhering to tradition. Formal attire is not only encouraged, it is the only attire for the occasion, and if you're a nominee, you better keep that "thank you" speech short.
This year, the 93rd Academy Awards had to break a number of traditions in order to honor the 200 nominees during a pandemic. First, the producers pushed the show back by nearly two months, opting to have the ceremony in April instead of February in order to have time to better prepare. In addition, the official invitation clarified that no Zooming would be allowed for winners. The academy also divided the ceremony, hosting half of the nominees at Downtown Los Angeles' Union Station, while other participants viewed the feed from the British Film Institute and the Dolby Theater in Hollywood, the latter being the customary venue for the awards show since 2002. 
All in all, it was a year of changes — many of them necessary — but one particular switch to a long-held Oscars tradition has viewers losing it on social media.
Speeches can go as long as they need to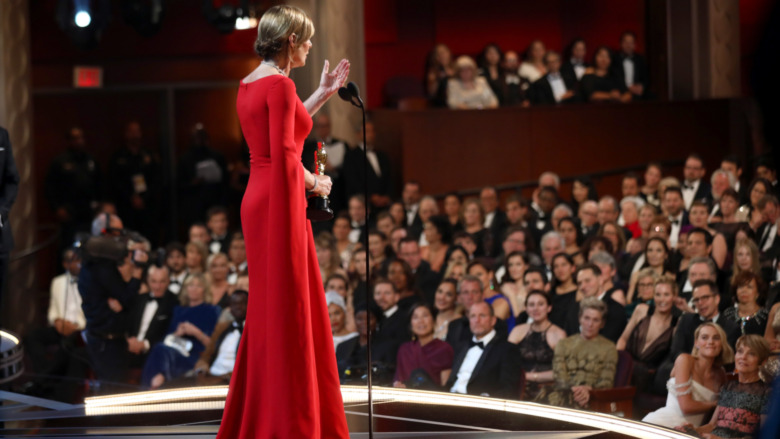 Handout/Getty Images
"Contagion" director and this year's Academy Award producer Steven Soderbergh promised that 2021's ceremony would not be "anything that's been done before." In an interview prior to the April 25 event, Soderbergh also mentioned that the long-standing tradition of playing people off would not be enforced. Previously, speeches were limited to 45 seconds before an orchestral swell coaxed the long-talkers gently off the stage. This year: "We're giving them space. We've encouraged them to tell a story, and to say something personal" (Soderbergh via Reuters). 
Twitter users were wary about the change one hour into the ceremony, sharing the sentiment that perhaps limited speeches are a tradition that needs to stick around. "They need Questlove to start playing people off. This is not going so well," joked @sharonwaxman. Musician Questlove replaced the orchestra ensemble at the in-person portion of the event.
"I never thought I'd miss the orchestra playing people off," commented @_LostInTheFlood in regards to the long-winded speeches.
Other viewers enjoyed the change, happy for the heartfelt moments from the nominees. "I like that they're letting the speeches run long. Playing people off sucks. Let these winners bask as long as they want. It's one night," contended user @taymaple.
Comedian Michelle Collins tweeted, "legit playing people off in my apartment," during the live event.
The ceremonial revamp also included personal quotes from nominees in the Best Director category, and short histories from nominees for Best Original Screenplay. About halfway through the show, the familiar announcer reassured audiences the show was running on time, perhaps a nod to the fans live-tweeting their concerns.