How The Pawn Stars Got Involved In A Criminal Case Involving Coins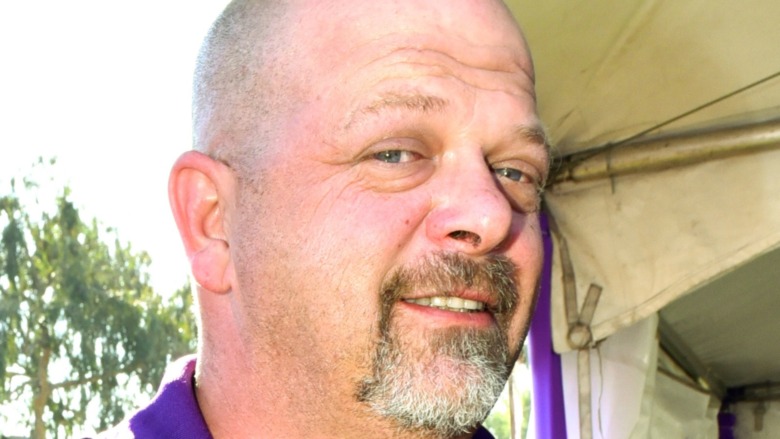 Rodin Eckenroth/Getty Images
The latest season of "Pawn Stars" premiered on November 16, 2020, on History, marking the 18th new season of a show that began all the way back in 2009. There are two main reasons why "Pawn Stars" has been a hit show for more than 500 episodes: the fun squabbling among pawnshop employees Rick Harrison, his son Corey "Big Hoss" Harrison, and Chumlee; and the drama involving the new items that come into the shop. Every week, the guys have to evaluate whether a certain "valuable" is genuine or not.
But occasionally, things veer into shadier territory — this is a reality show about a pawnshop on the Las Vegas Strip, after all. As with any pawnbroker, the World Famous Gold & Silver Pawn Shop always faces the risk that an item may not have been acquired entirely legally. The state of Nevada actually has several rules regulating pawn shops that the owners must obey, but occasionally, an illegal item still slips past them. 
Here's one time when the "Pawn Stars" cast's B.S. detector failed them.
How the Pawn Stars cast got played by an alleged coin thief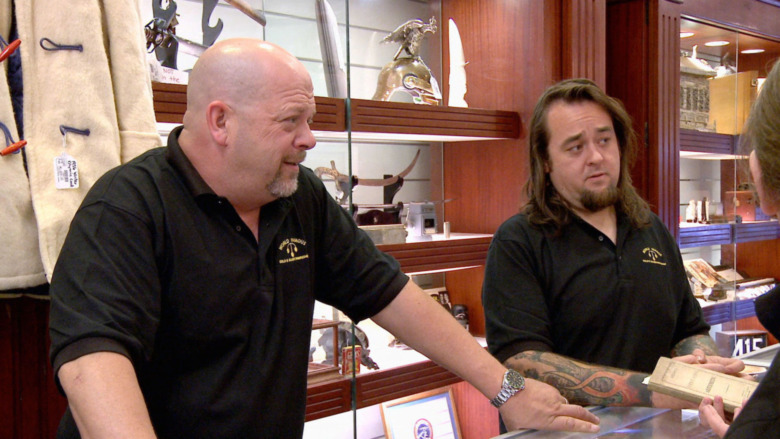 History
In November 2013, a woman named Jennifer Beckman brought a coin collection into the shop that included several rare pieces, like a 1903 St. Gaudens $20 gold piece, silver Morgan coins from the 1880s, and 1 oz. American Buffalo gold pieces, according to ABC News. The guys paid her $12,375 over three visits for the collection.
Problem was, the collection allegedly wasn't Beckman's to sell. According to her uncle, David Walters, who claimed to be the collection's true owner, Beckman allegedly stole the collection from his home in November 2013. He didn't realize it was missing until November 27 after it had been sold. Walters claimed the collection was actually worth $50,000.
But when Las Vegas police tried to place a hold on the collection, World Famous Gold & Silver informed them that the coins had already been melted down. And the reason for the quick turnaround was a loophole in Nevada pawnshop law. Normally, items sold to pawnshops must be held for 30 to 90 days to give the owner the opportunity to claim them, but that doesn't apply to non-jewelry coins.
Walters later filed a criminal complaint. For their part, World Famous Gold & Silver disputed Walters' timeline of the events and insisted they had been fully compliant with Nevada law.