60 Days In Season 7 - What We Know So Far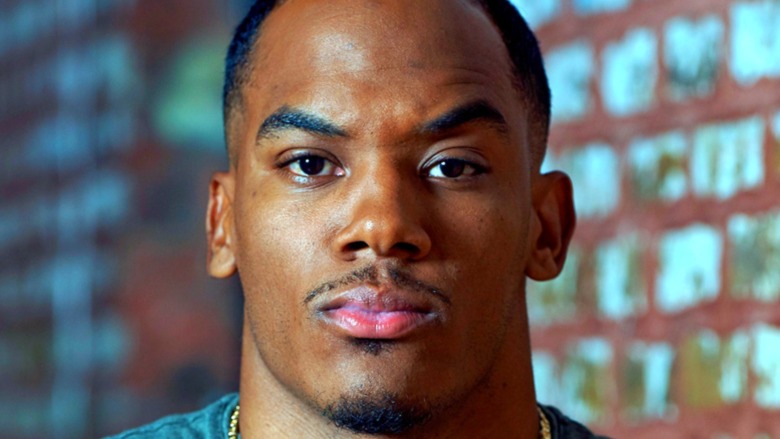 A&E
For those who don't know, "60 Days In" is a docuseries on A&E — the home of "Storage Wars" and "Longmire" — that started airing in 2016. The series focuses on seven or more volunteers, innocent people from the outside, who become undercover prisoners at jails around the country to see what it's really like for those inside. "60 Days In" is a popular yet controversial series on the channel. While it showcases the difficult struggles that prisoners in the US go through daily, it also places innocent people in actual danger for entertainment. While many people think they know what being in jail is like, these volunteers are dropped right in the middle of an intense socio-political climate that only people who have been inmates before can really understand. 
The docuseries attempts to use the undercover inmates to expose any illegal or dubious activities going on that aren't being noticed or stopped, but the show also creates a lot of trauma for the cast members who pretend to be inmates. While fans and critics of "60 Days In" continue to debate the series, it's managed to be quite successful so far. Season 6 of "60 Days In" aired from January 2, 2020 to April 30, 2020, taking place at the Etowah County Detention Center in Alabama. A year later, fans are still waiting for news on a possible seventh season.
Here's everything we know so far about "60 Days In" Season 7.
What is the release date for 60 Days In Season 7?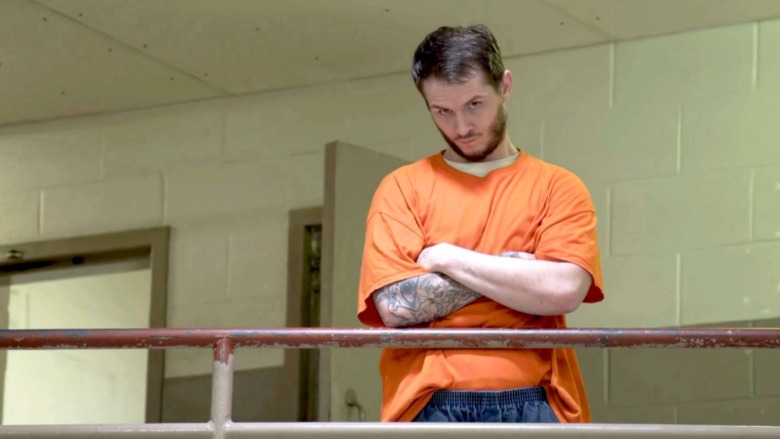 A&E
While the first three seasons of "60 Days In" released at various times during the year, Season 4 through Season 6 have all premiered at the beginning of January, one per year from 2018 to 2020. January 2021 already came and went, and still there's no "60 Days In" Season 7. A likely reason for the delay is the COVID-19 pandemic, which has greatly affected productions of all kinds. Reality shows are particularly tricky, especially in the case of this series. Many places were hit hard by the pandemic, but especially jails, as the institutions are generally overpacked with inefficient healthcare. 
Considering this, it makes sense that the team behind "60 Days In" would want to put the show on hold until vaccinations are more widespread and the country has recovered. Possibly because of this factor or for another reason, A&E also hasn't officially renewed or cancelled "60 Days In" yet, so there's still no guarantee that a seventh season is even coming. With how much success the show has had in the past, it makes sense that A&E would want to continue it, so fans should keep their fingers crossed that there will be news soon. If all goes well, it's still possible that a new season could be released by the end of 2021. 
Who is in the cast of 60 Days In Season 7?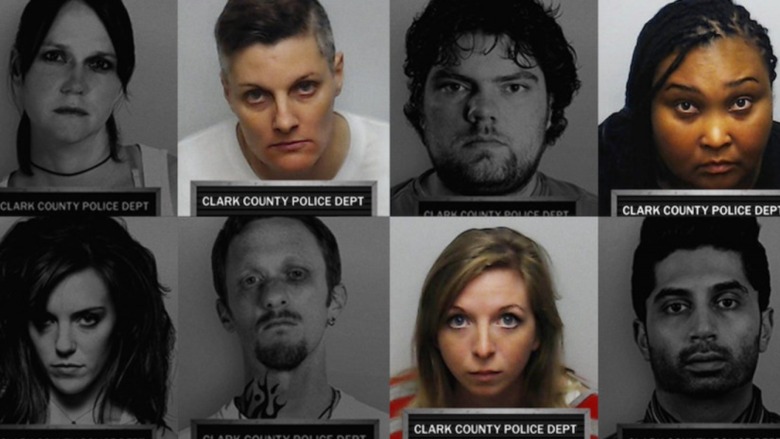 A&E
"60 Days In" features a handful of random people who volunteer to become undercover inmates. Once the show airs, the public knows their faces and real names, so they never use the same person twice. This means that each season has a whole new group of people, and "60 Days In" usually attempts to bring in individuals from many different walks of life.
For example, in Season 6 of the series, one of the volunteers is Dennis, a former college football player who, according to his bio on A&E's official site, "believes criminals live better lives than law abiding citizens, and that they should receive harsher punishments for their crimes." Before going to jail, Dennis thinks the experience will be an "extended vacation," and let's just say he gets quite the reality check. On the other side of the spectrum is Ashley, a Texas Police Officer and Sergeant in the National Guard who is "on a mission to help improve the Etowah County Detention Center from the inside." While Ashley supports incarceration for crimes, she believes that there is not enough rehabilitation efforts in US jails.
With Season 7 of "60 Days In," the cast will likely consist of similar individuals with strong opinions or some sort of personal tie to the incarceration system. Throughout the show so far, the series has had some correctional officers, people who have been incarcerated before or have family members serving time, and people involved with the justice system who want to learn from the experience.
What is the location featured in 60 Days In Season 7?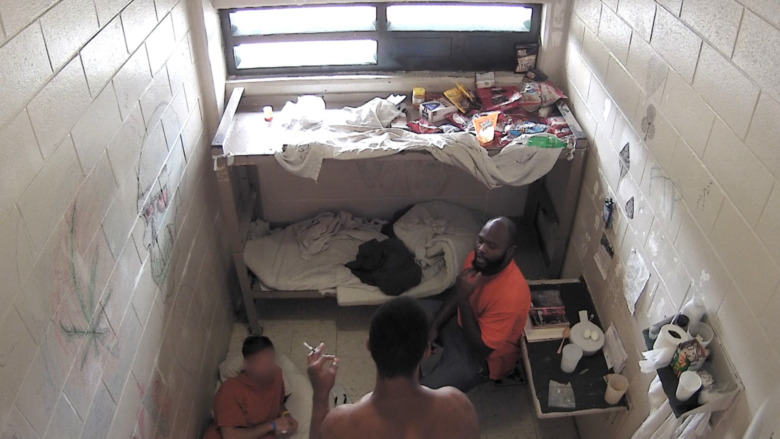 A&E
Like with the cast, the location featured in "60 Days In" changes often. This is because once the episodes air, the public and the people incarcerated at that prison will know what happened and who was involved. 
Seasons 1 and 2 were both filmed in Clark County Jail in Jeffersonville, Indiana, but the only reason this was possible was because the team behind "60 Days In" filmed both seasons before the first episode was ever broadcast. At that point, no one in the public even knew the show existed. In Seasons 3 and 4, which were filmed in Fulton County Jail in Atlanta, Georgia, the same technique was applied, with "60 Days In" filming both seasons together before airing any new episodes. "60 Days In" also visits Pinal County Jail in Florence, Arizona in Season 5 and Etowah County Detention Center in Gadsden, Alabama in Season 6. 
Following the trends set in the previous seasons, "60 Days In" Season 7 is likely to take place in the southern half of the US, though considering the show's jumped from Georgia to Arizona and back to Alabama, there's really any place it could go next. For now, fans of the docuseries "60 Days In" will have to wait for news from A&E, who will hopefully provide an update soon as more and more productions start up again.