The Sarah Jessica Parker Dramedy Series You Can Stream On HBO Max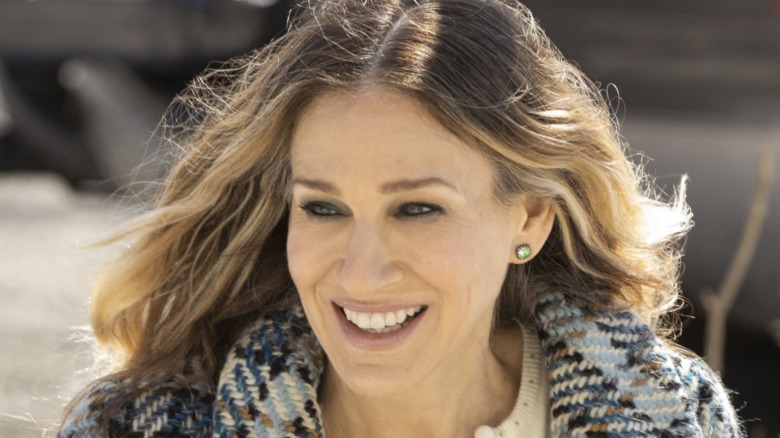 HBO
In the past decade, HBO has been a major player on the TV landscape with series like "Game of Thrones," "Big Little Lies," "Insecure," and "Westworld." But before we had Daenerys Targaryen (Emilia Clarke) or Madeline Mackenzie (Reese Witherspoon), there was Carrie Bradshaw. "Sex and the City" was a groundbreaking show and a defining moment for HBO, and Sarah Jessica Parker, who portrayed the cosmopolitan columnist for six seasons (and two movies), has almost become synonymous with the network. So, when Parker made her return to HBO in 2016 to star in a new original series, the excitement was palpable.
"Divorce" was created by Sharon Horgan and stars Parker as Frances, a New York corporate headhunter who finds her life upended when she splits up with her husband, Robert (Thomas Haden Church). The machinations of Frances and Robert's separation are as complicated as one can imagine. Frances is fed up with Robert's immaturity and has been having an affair, while Robert is aghast at Frances' infidelity, but has his own set of issues that helped drive the wedge between them. As the couple tries to balance loving and hating one another in equal measure, they also learn that no matter how complicated their feelings become, their lives are inexorably linked.
Despite the excitement that preceded the series, the first season was met with a chilly critical reception. However, critics who stayed with the series throughout its three-season run found that the longer the show went on, the better and better it got. And that's reason enough to give it a watch now that the entire series is available on HBO Max.
Why it's worth sticking with Divorce for more than one season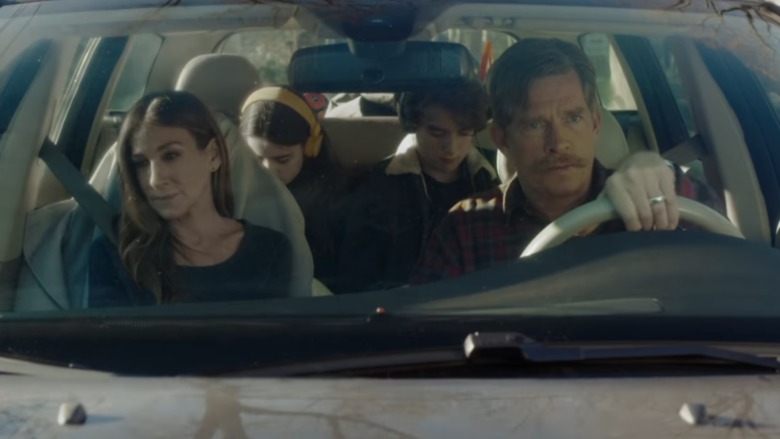 HBO
Season 1 of "Divorce" has a 63% critics rating on Rotten Tomatoes and a decidedly mixed smattering of reviews. While some critics appreciated the series' dark comedic tone and prickly characters, others found the show to be too bleak to enjoy. As Brian Tallerico put it in their review for RogerEbert.com, "It's one of those shows filled from top to bottom with unlikable characters, often caught in situations that just don't feel genuine."
However, beginning with Season 2, the series saw a notable uptick in its critical reception. The second season netted an 83% critics score (albeit with significantly fewer reviews counted) and was generally considered to be a step up over the first. Jen Chaney of Vulture called Season 2 "much improved" and said, "In its second outing, the half-hour dramedy about the aftermath of a marriage's dissolution became lighter, funnier, and more relatable."
The third season continued the trend with its 88% critics score. Of the final season, Susannah Butter of the Evening Standard wrote, "It's perfectly paced with beautiful scenery and a soundtrack that amplifies the emotional punch ... This is satisfying sitcom territory that's quietly changing the norm. It might be ending but it has paved the way for more stories like that of Frances and Robert to be told."
You can judge how much you think "Divorce" enriches itself throughout its run by checking out the entire series, which is currently streaming on HBO Max. It could be just the thing to tide you over while you wait for that "Sex and the City" reboot.