The Intense Fantasy Series That's Dominating Netflix Right Now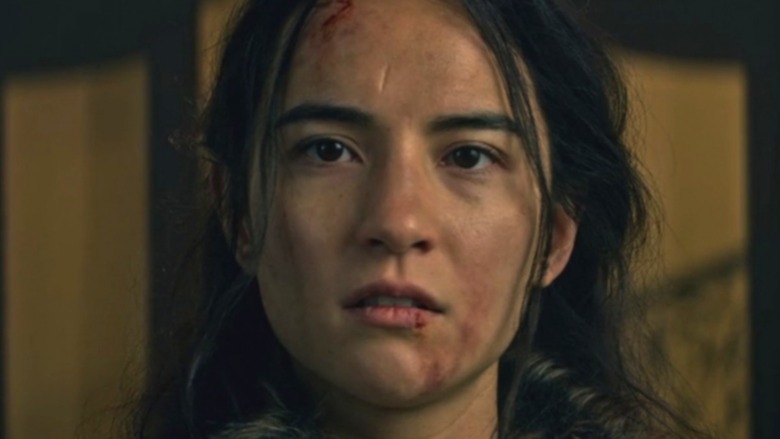 Netflix
In a post-"Game of Thrones" world, fantasy lovers have been long searching for a new universe to get immersed in. Now, lovers of the mystical can thank Netflix for their newest obsession. "Shadow and Bone" dropped on Netflix in April, and fans and critics alike are gobbling it up, with the series sporting an 89% critical rating and an impressive 95% audience approval rating on Rotten Tomatoes. 
Based on the first novel of Leigh Bardugo's bestselling "Grisha" trilogy, the series follows teenage Alina Starkov living in a fantastical war-torn land, Ravka. Starkov discovers she has the ability to summon light, which means he is one of the Grisha, who are all able to manipulate the elements. However, her light-summoning abilities are the rarest and most powerful, and she becomes a target for her people's enemies — and she may be the only one who can save them.
Starring newcomer Jessie Mei Li as Starkov and "Westworld" star Ben Barnes as the alluring General Kirigan, "Shadow and Bone" takes viewers on an epic journey of magical war. With over 2.5 million copies of Bardugo's novel sold in English, and translations in 38 other languages, there are plenty of fans excited to go on that journey.
Shadow and Bone has been long-awaited for fans of the bestselling books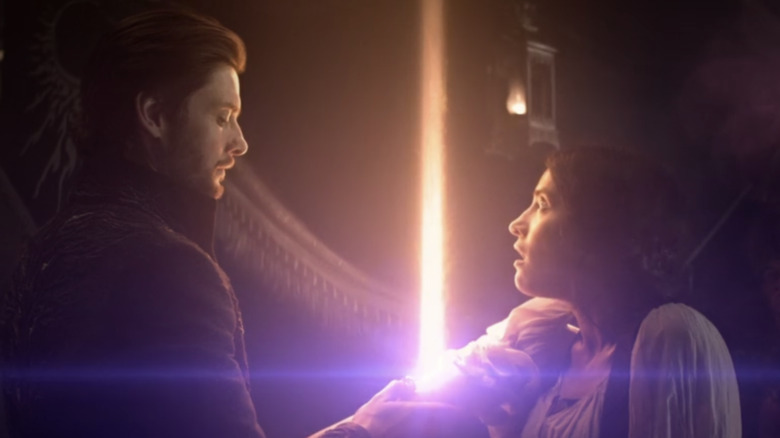 Netflix
The TV adaptation of "Shadow and Bone" has been in the works for quite some time. DreamWorks acquired the film rights to the novel in 2012, with "Harry Potter" producer David Heyman signing on to produce. Ultimately, however, the adaptation turned into the Netflix original we now love, with "Stranger Things" producer Shawn Levy serving as executive producer.
Much of the series is centered around the Shadow Fold, also called the "Unsea," which divides Ravka in half. Author Leigh Bardugo spoke with Entertainment Weekly about her inspiration for this terrifying realm, saying, "In most fantasy, darkness is metaphorical; it's just a way of talking about evil ... I wanted to take something figurative and make it literal ... What if darkness was a place? What if the monsters lurking there were real and more horrible than anything you'd ever imagined beneath your bed or behind the closet door? What if you had to fight them on their own territory, blind and helpless in the dark? These ideas eventually became the Shadow Fold."
"Shadow and Bone" is an incredible viewing experience not only for fans of the original book series but for any lovers of fantasy. While a second season has not yet been announced, there is plenty more source material available, leaving eager fans optimistic. If the real world has got you down and you're seeking some escapism, full of magic, mystery, and romance, "Shadow and Bone" is a must-watch.