Will There Be A Shadow And Bone Season 2?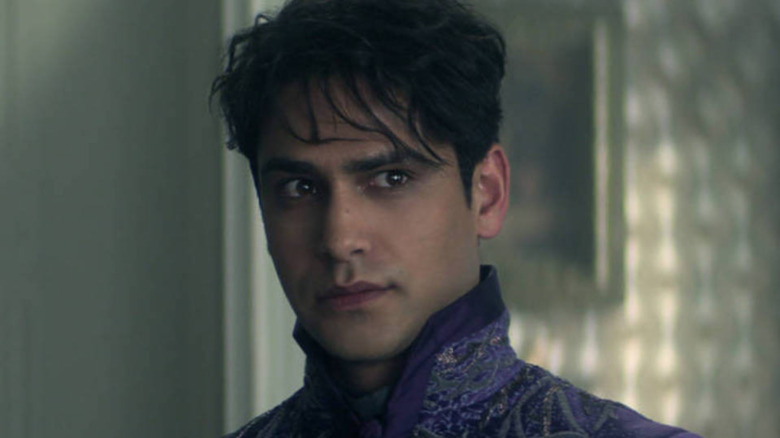 Netflix
Since the day it was announced, "Shadow and Bone" has been one of the most anticipated Netflix series of 2021. Based on Leigh Bardugo's best-selling 2012 novel of the same name (not to mention the subsequent books and the universe it spawned), the fantasy adventure series follows Alina Starkov (Jessie Mei Li), an orphan who uncovers an incredible power within herself. She is a Sun Summoner, a type of magical being long thought extinct. She leaves behind the world she knows to join an army of magical soldiers known as the Grisha. Along the way, she faces numerous dangers — including the dark and deadly Shadow Fold — as she works to set her war-torn country free.
All eight episodes of "Shadow and Bone" Season 1 (which also stars Ben Barnes, Freddy Carter, Amita Suman, Kit Young and Archie Renaeux) hit Netflix on April 23. With a built-in fanbase thanks to the book series' popularity, the show seems well-primed for success on Netflix, though it's too early to tell just how popular it will become.
As with most things on the popular platform, though, it's never too early to speculate about whether a second season of "Shadow and Bone" is in the works. So, let's take a look at everything we know (and everything we can guess) about a potential Season 2 for "Shadow and Bone."
Season 2 of Shadow and Bone isn't confirmed ... yet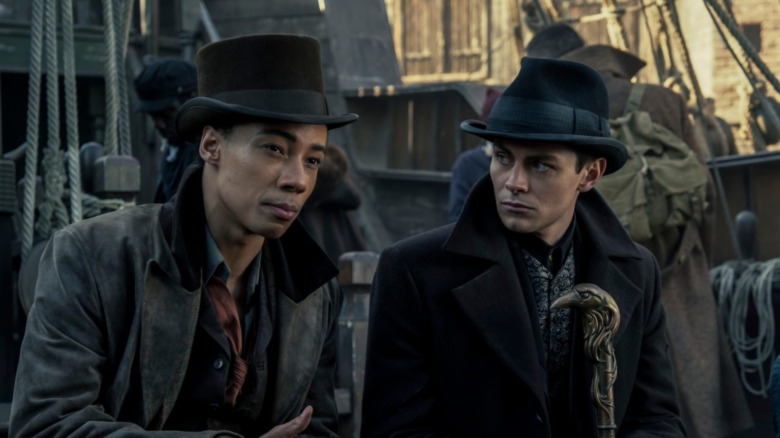 Netflix
It's relatively rare for Netflix to renew a series before the first season has been released, which makes sense — they'll wait to gather enough data to see if there's an audience. Despite that history, there are some promising signs that "Shadow and Bone" will get a second season on the streaming platform.
The first is that, while there hasn't been an official announcement regarding Season 2, there have been some reports that behind the scenes, Netflix is moving as though the series has already been renewed, according to What's On Netflix. However, it's important to note that until word comes officially from the platform, there's no way to know for sure if another season is coming.
Another promising indicator of a potential renewal is that there is plenty of source material for "Shadow and Bone" showrunner Eric Heisserer to draw from. There are three books in Leigh Bardugo's "Grisha" series, upon which the show is based. It also draws from Bardugo's "Six of Crows" duology, which fleshes out the "Grishaverse." In other words, the writers' room will not have to look far for inspiration when it comes to plotting any future chapters, even past the point of Season 2.
"Shadow and Bone" fans will likely be eager to find out for sure if the series will be renewed, and hopefully they won't have to wait too long.