The Reason Twitter Is Fuming Over The Oscars Best Animated Feature Film Winner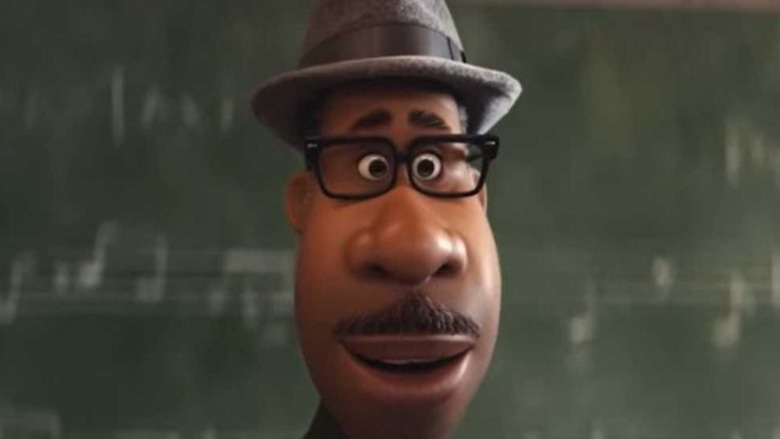 Pixar
Twitter has a lot of feelings about the Best Animated Feature Film winner at the Oscars.
During the ceremony, Pixar's latest effort, "Soul" — which debuted on Disney+ on Christmas Day 2020 — scored an Academy Award for Best Animated Feature, adding yet another statuette to Pixar's shelf of awards. The film which focuses on Joe Gardner's (Jamie Foxx) journey as he tries to become a jazz performer... but ends up dying unexpectedly, fighting his way back from the afterlife to regain his life on earth. Ultimately, director Pete Docter ended up walking
However, a lot of fans were a bit upset that "Soul" ended up taking home the Academy Award tonight, especially because there was another movie that viewers felt deserved the award way more. "Wolfwalkers," an Irish film about a young girl who discovers a tribe of people in the forest who turn into wolves at night. Here's why fans of "Wolfwalkers" are upset that "Soul" snagged the Oscar for Best Animated Feature.
Fans wanted Wolfwalkers to beat Soul for Best Animated Feature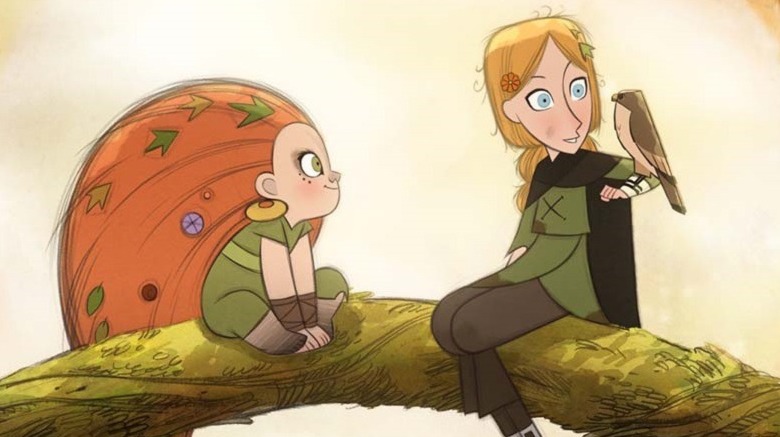 AppleTV+
"Soul" might have been a popular Pixar release, but fans of "Wolfwalkers" really wanted the film to triumph... and took to Twitter to express their frustration.
Reporter @MonicaCastillo wrote, "'WOLFWALKERS' is still a winner in my heart," while IndieWire critic @DavidEhrlic wrote, "'WOLFWALKERS!!!!!' it didn't win but it's just so f***ing good that you should say it in all caps with several exclamation points."
Twitter user @oceanux referenced the "Moonlight" vs. "La La Land" upset of 2017 with a doctored photo of a winning card, writing, "there's been a mistake, 'wolfwalkers' you won best animated feature. this is not a joke. 'wolfwalkers' has won best animated feature." Meanwhile, @HanBrolo summed it up pretty perfectly: "When you're happy for 'Soul' because it's the best from Pixar in years but 'Wolfwalkers' was the best animated film last year."
If you want to check out both movies and decide for yourself, you're in luck — "Soul" is available to stream on Disney+, and "Wolfwalkers" is streaming on AppleTV+ now.