The Biggest Unsolved Mystery In Disney Pixar's Soul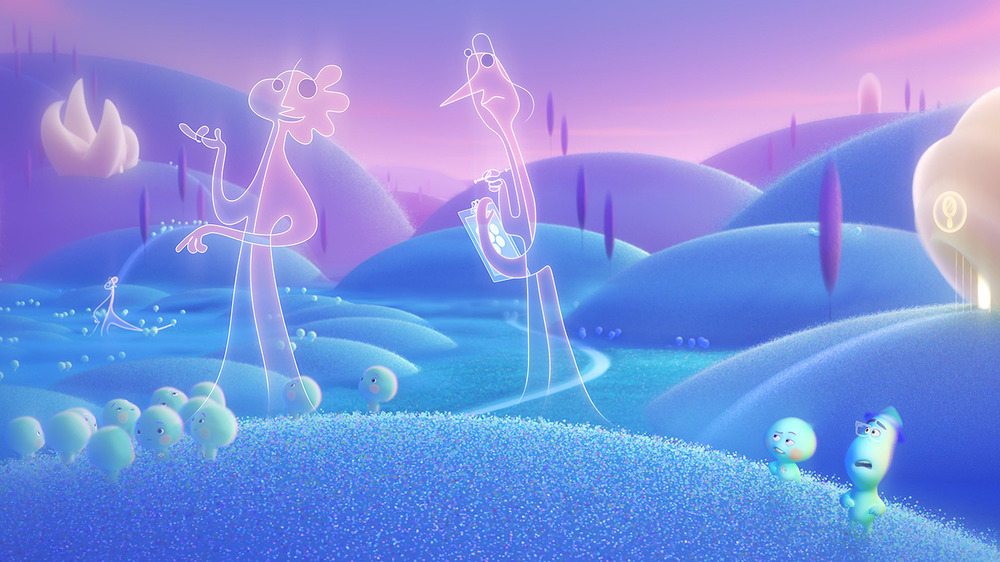 Disney Pixar
On Christmas Day 2020, the world was gifted two major new motion pictures to watch from home: Wonder Woman 1984 on HBO Max and Pixar's Soul on Disney+. It wasn't exactly a rockin' Christmas last year, so most of us probably watched both. And while Wonder Woman hit us with the exciting superhero action, Soul brought the — well, it brought the soul.
The plot of Soul is pretty simple: On the day Joe (Jamie Foxx), a music teacher, is set to play live jazz with songstress Dorothea (Angela Bassett) and finally kick start his music career, he tumbles down a manhole to his death instead. Oops! Obviously that is not the end of Soul, otherwise it would be a Pixar short and not a feature film. The remainder of the story involves Joe trying to teach 22 (Tina Fey), a soul that's never been to Earth and never wants to become a human being, what their passion could be. In the process, Joe and 22 sneak their way back to Earth, where 22 takes over control of Joe's body as he continues to guide them while in the body of a cat.
Okay, so the plot of Soul is maybe not so simple, but it's lesson is: Life is what you make of it and sometimes the thing that's keeping you from living your passion is you. Sometimes you're already living your passion and you don't even know it.
All of that is very sweet, but there's one thing we have to talk about: Joe escapes death, gets back to Earth, and the universe lets it happen! In fact, it's written off as a miscalculation, the accounting of the afterlife being out of whack. And apparently, that happens from time to time. So ... what does that mean exactly?
Just how many escaped souls are there?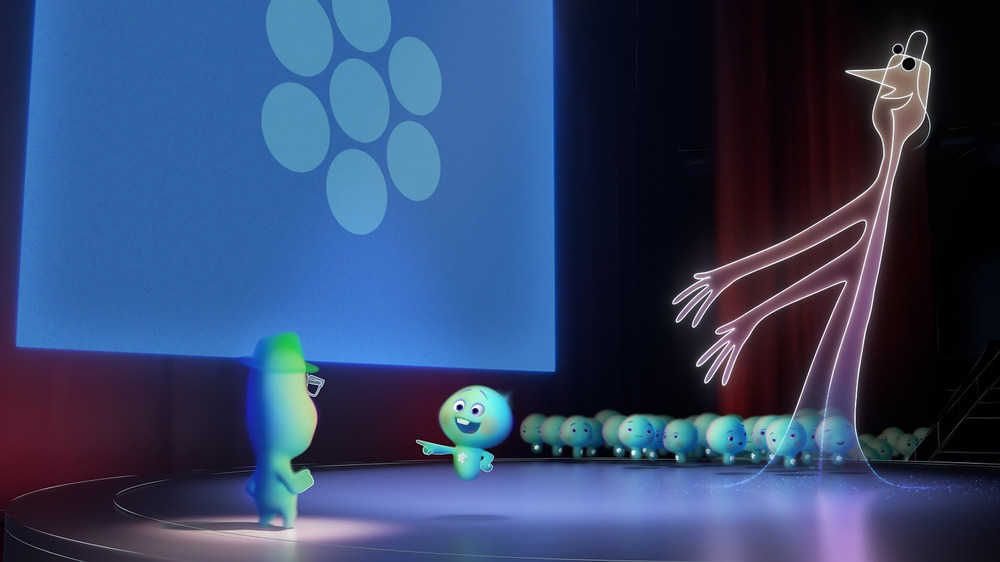 Disney Pixar
While Joe is focused on 22 living inside of his body as the core roadblock to him getting back to the life he's finally planning to lead, there is a much more dangerous threat in the form of Terry (Rachel House), a soul counter from the Great Beyond. Terry is the one who notices that there's a soul who should've gone into the proverbial (and literal) light that hasn't. Terry is given license by the Jerrys (soul counselors from the Great Beyond), to chase down Joe and 22 in order to bring them back to The Great Beyond and permanently deposit Joe back on his path towards infinity.
Terry takes their job very seriously. And according to Terry, there hasn't been a mistake on the soul accounting end of things "in centuries." Now, if the human race had only existed for a few thousand years, that wouldn't be so bad. But, so far as the science tells us, some form of human or human ancestor has been around for around 5-7 million years, give or take (via The New York Times). In short — that's potentially a lot of miscalculations. If a company who handled money had to report that much financial breakage, they wouldn't be in business anymore.
Which brings us to our mystery: just how many lost souls are out there? How many of them were intentional escapees and how many of them just wound up naturally wandering around? The answer, based on even the most generous calculations, is potentially staggering.
Joe beat centuries of soul accounting. Who else did?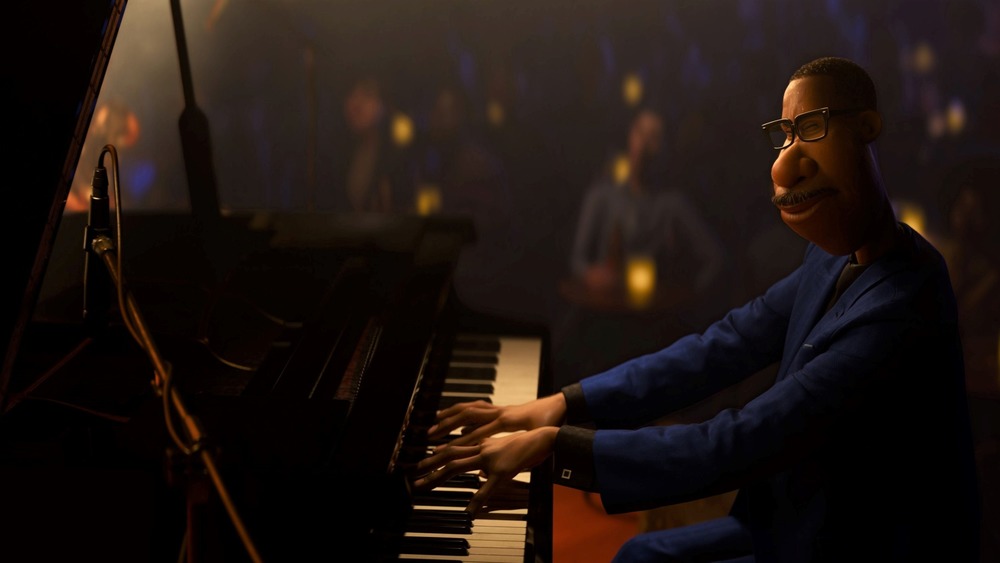 Disney Pixar
Believing that someone died, went to some sort of afterlife, and then came back is not a new concept. The theory of reincarnation has been around for a long time. One of the main tenets of Christianity is that Jesus of Nazareth died, stayed dead for three days, and then came back to life. However, those examples are effectively about the universe working according to a plan. What happens with Joe is not according to any plan but Joe's. And weirdly, that's kind of the charm of Soul — it suggests a sort of hope it's easy to lose, whether or not you believe in reincarnation or a Great Beyond. It's just a cosmic way of expressing that, even when it feels like your life is over, there might still be a chance that it isn't. And that's beautiful.
But, also, we're talking about up to 7 million years here — that's 70,000 centuries. So when Terry says that there hasn't been a mistake "in centuries," just how many centuries are we talking about exactly? If it's every 10,000 centuries then, hey, that's just seven mistakes and it's no big deal. But what if it's every couple of centuries?
Kids likely won't wonder, but, going by Soul's standards, there might be someone out there right now who snuck out of the Great Beyond and made their way back to Earth. Who knows — maybe it's Paul McCartney. People have being saying "Paul is dead" for decades, but he's still making music, as of this writing. Maybe Paul did die and then came back, just like Joe. Who can say?
Pixar's Soul is streaming on Disney+ now.