How Dick Wolf Really Feels About Shooting One Chicago Crossovers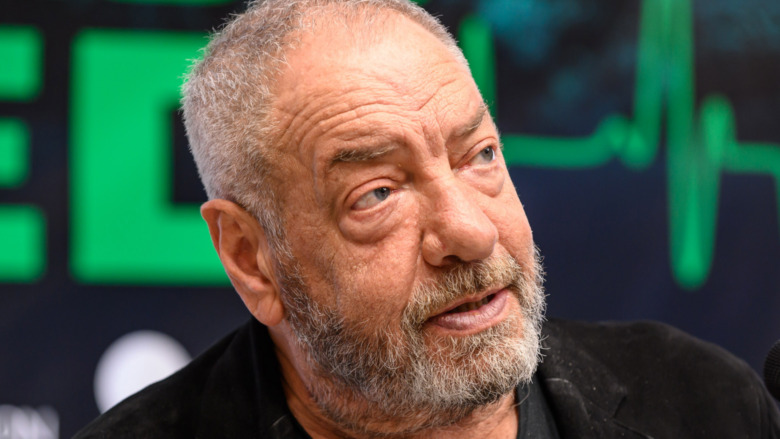 Timothy Hiatt/Getty Images
As proven by entertainment juggernauts like Marvel and DC, fans love crossover events. Both entities have had tremendous success transferring comic book crossovers to live action fare with the Marvel Cinematic Universe in theaters, and DC's Arrowverse on TV. 
But they're not the only game in town. For those who prefer more realistic heroes in familiar settings, there's Dick Wolf's "One Chicago" franchise. Yet, while fans eagerly devour these epic crossovers that incorporate multiple titles, creating such spectacles can be a tedious, time-consuming process.
Dick Wolf, creator of both the "Law & Order" and "Chicago" franchises, has been tinkering with the mega-event concept since the mid-nineties when he partnered with executive producer Tom Fontana to create a crossover between "Law & Order" and Fontana's "Homicide: Life on the Streets." Over the years, Wolf created crossover events between various "Law & Order" properties such as "Special Victims Unit" and "Criminal Intent." In 2014, he brought together the worlds of "Law & Order: SVU" and "Chicago P.D." 
Most recently, Wolf has focused on the "One Chicago" world comprised of "Chicago Fire," Chicago P.D.," and "Chicago Med." And according to Wolf, the crossover mega-events are often a headache to execute.
The challenge of creating One Chicago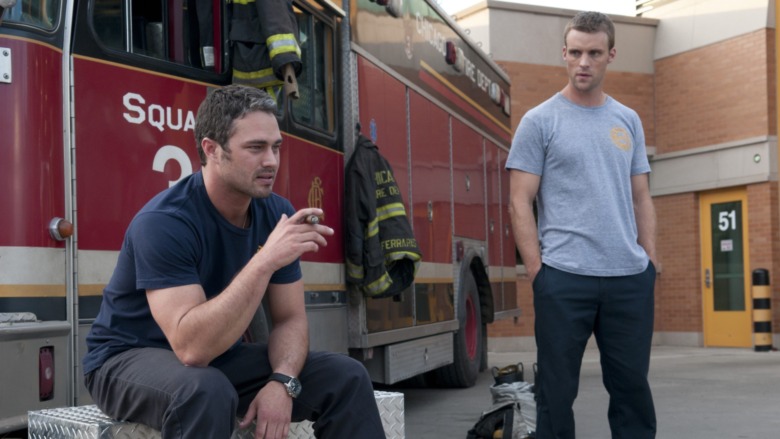 NBC
Speaking at the promotional One Chicago Day event in 2019 (via Cinema Blend), Dick Wolf said, "A lot of the times — nobody likes making the crossovers. It's horrible. They shoot Saturdays; it's very complicated, and there's always a lot more re-shooting." 
That's an understandable sentiment given the amount of hours and days mega-events require. Wolf recalled a moment during the creation of 2019's "One Chicago" crossover, "Infection," when the three Chicago teams had been working for 16 consecutive days — and that was mostly for reshoots. Wolf jokingly promised his team, "We're going to stop shooting before it airs!"
Another hurdle in creating these mega-events is ensuring that the characters from each shows' respective cast have their chance to shine. All three "One Chicago" shows have large main casts that need to be woven together into a storyline that allows each a moment in the spotlight without overshadowing the others. Also, unlike Marvel and DC's crossovers, which incorporate a hefty dose of the fantastical, the "One Chicago" crossovers require characters and storylines grounded in reality. Thus the process of scripting and filming a real-world scenario demands extra diligence.
Unfortunately, the COVID pandemic prevented "One Chicago" crossovers last season, as well as the current season. But given Wolf's previous crossover successes — and the fans' appetite for mega-events — we're likely to see another "One Chicago" crossover in the 2021-2022 season.