The Incredible Project Topher Grace Took On After BlacKkKlansman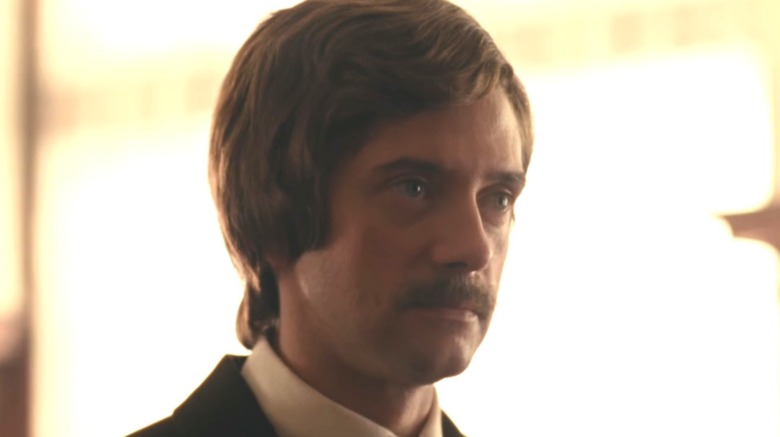 Focus Features
Throughout his more than three-decade-long career, Spike Lee has developed an impressive talent for examining extremely serious issues in approachable, often comedic ways.
His breakout film, "Do the Right Thing," took a look at modern racial tensions with a cast of often hilarious characters. "Da 5 Bloods" examined the scars that the Vietnam War left on the country it was fought in and the men and women who lived through it. The 2018 movie "BlacKkKlansman" went inside one of the world's most unfunny organizations of all time, the white supremacist group the Klu Klux Klan, and Lee managed to tell an amusing story amidst a backdrop of hatred and racism.
One of the critical elements of that story is Topher Grace's portrayal of the infamous leader of that group, David Duke. To play the leader of that organization, whom The Daily Beast once called "The Most Charming Bigot You Ever Met," Grace had to portray a man with an affable nature but still understand the racist mindset that was behind Duke's flawed worldview. Essentially, to play the role correctly, Grace had to make one of the world's most unlikeable people, likable.
That experience proved mentally draining for Grace. He told Indiewire that after shooting his scenes, "I was so depressed ... It was so disturbing to go home and turn on the news to see how his ideology was affecting us at the moment." Thankfully, Grace was able to channel those feelings into another effort that yielded some pretty impressive results. Here is the incredible project that Topher Grace took on after "BlacKkKlansman."
Topher Grace recut the seven-hour The Hobbit trilogy into a two-hour movie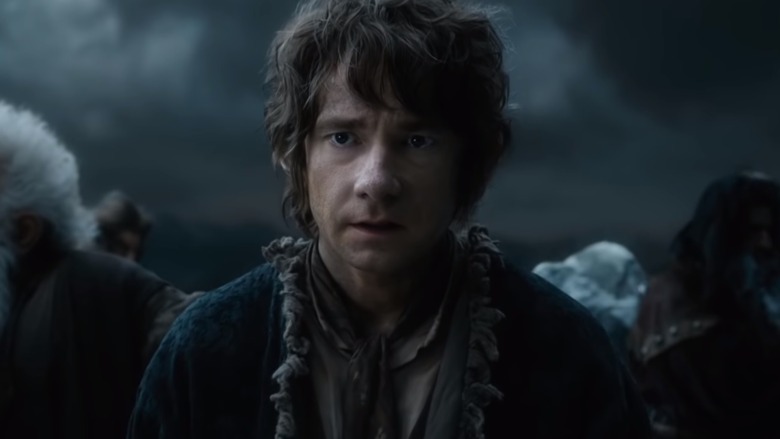 Warner Bros. Pictures
To escape from the depression that Topher Grace felt from playing David Duke in "BlacKkKlansman," he undertook an ambitious project: cutting down the notoriously long "The Hobbit" trilogy into a manageable length. His goal was simple, as he told Indiewire, "I think that maybe 'The Hobbit' should've been one movie, and many people would agree. Money drives a lot of those franchises. It's better when the art leads."
Grace was right when he said that he wasn't the only person who felt that the story that "The Hobbit" told could be communicated in a shorter runtime, as the AV Club reported that a fan had already managed to cut the seven-hour trilogy down to four hours. That fan cut was completed in 2015, shortly after the release of the final film in the series "The Hobbit: The Battle of the Five Armies." While shaving nearly three hours off was impressive, Grace managed to deliver a cut that told the entire saga in the timeframe of a standard feature-length film, two hours.
When asked by Indiewire why he chose such a demanding project to work on, he said, "For me, this is just a great way to relax. There's something really zen about it."
Topher Grace had recut lengthy trilogies before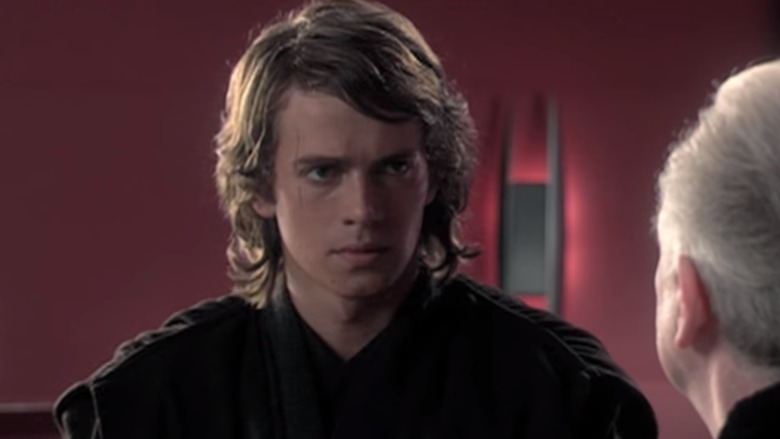 20th Century Fox
While many fans may be surprised to learn that Grace would choose to relax by cutting five hours of footage out of a famous trilogy of films, his recut of "The Hobbit" was not the first time he undertook a significant editing project. One commenter on Reddit even predicted that Grace would tackle a re-edit of "The Hobbit" back in 2015, based on his work on an earlier recut.
In 2012, Slash Film reported, Grace caught the attention of "Star Wars" fans and film buffs when he shared an 85-minute recut of the prequel trilogy. The "Star Wars" prequel trilogy was also about seven hours long, according to The Hollywood Reporter, which means that Grace cut nearly six hours of footage. That re-edit made deep cuts to the trilogy to push the runtime down, including eliminating the young Anakin character played by Jake Lloyd.
While neither Grace's cut of "The Hobbit" nor the "Star Wars" prequel trilogy is available online due to copyright issues, it is nice to know that Topher Grace found a way to alleviate his depression and make some long stories a bit easier to take in.